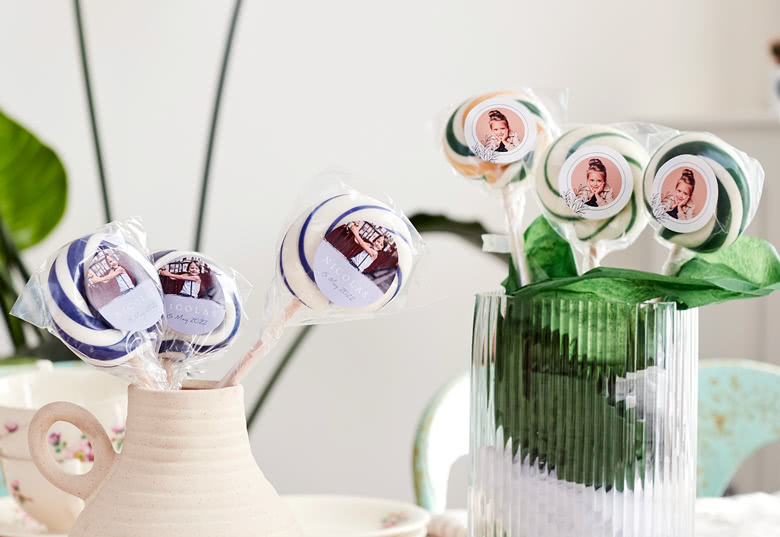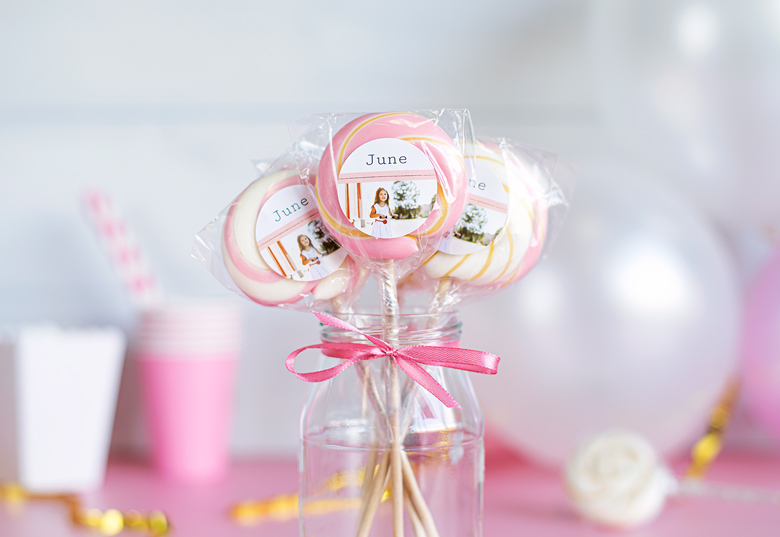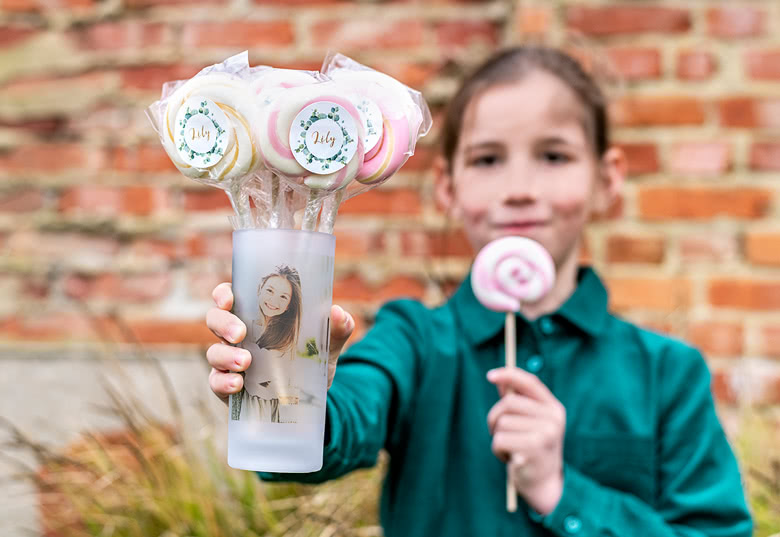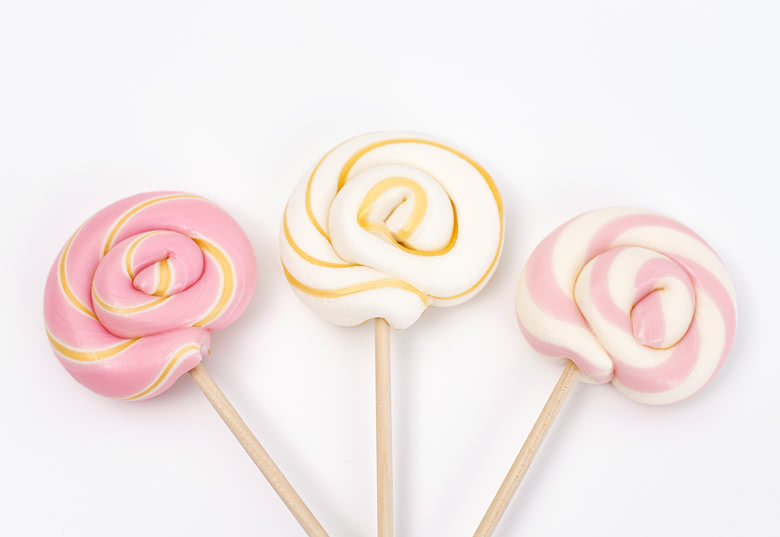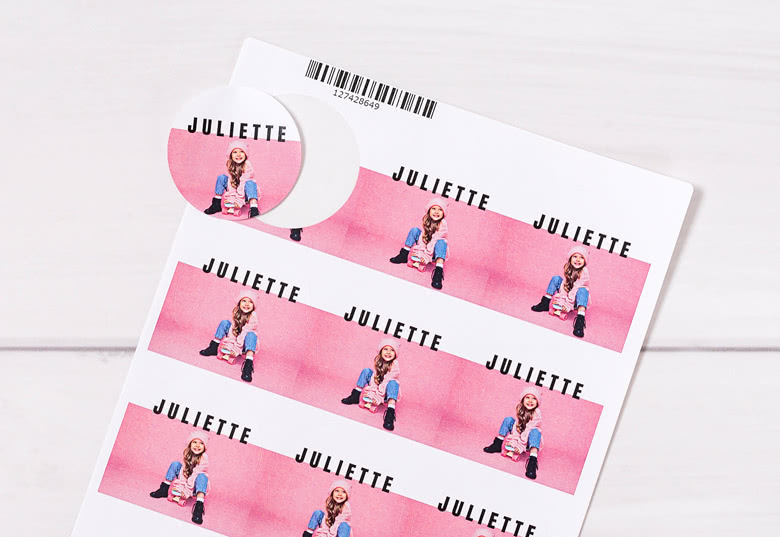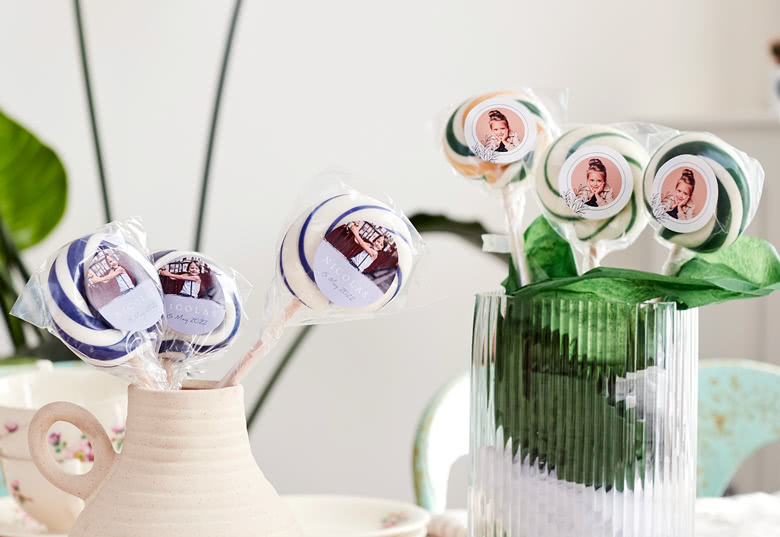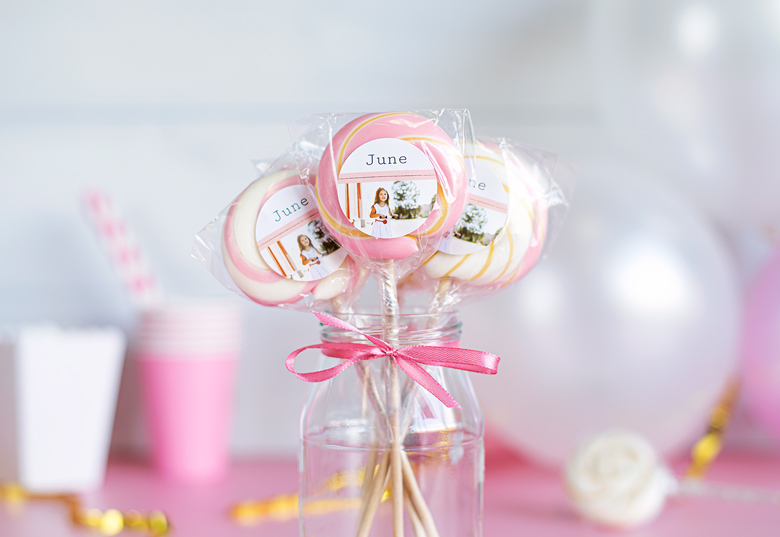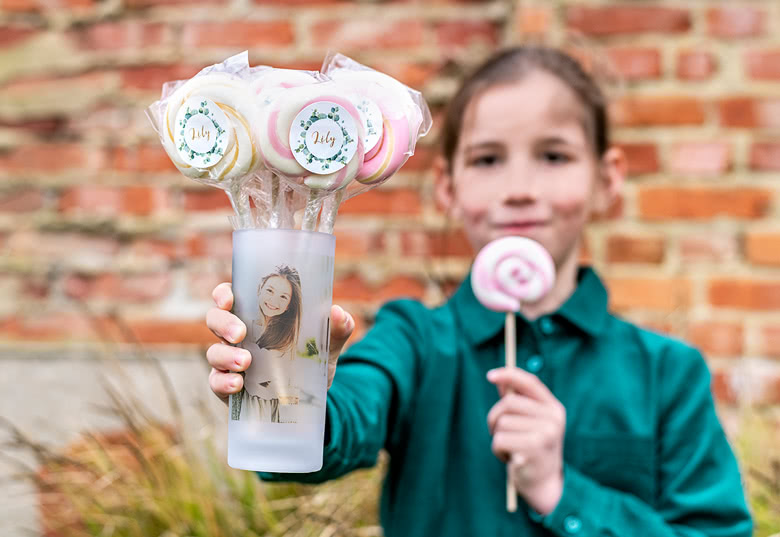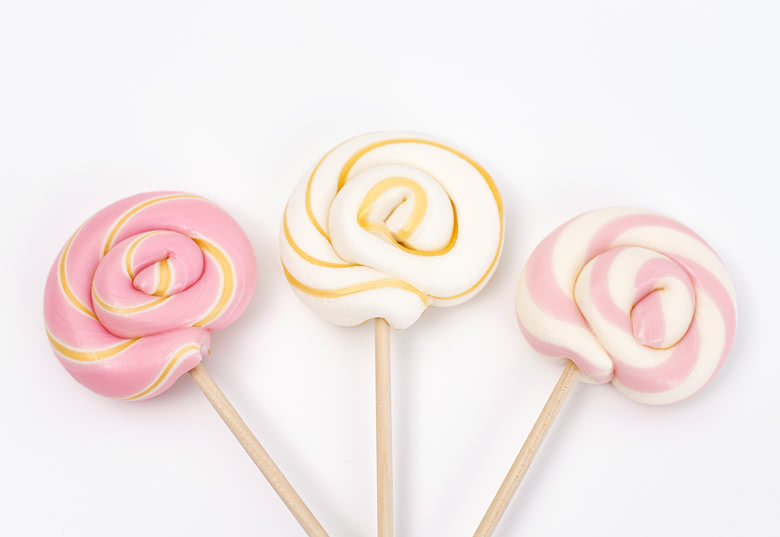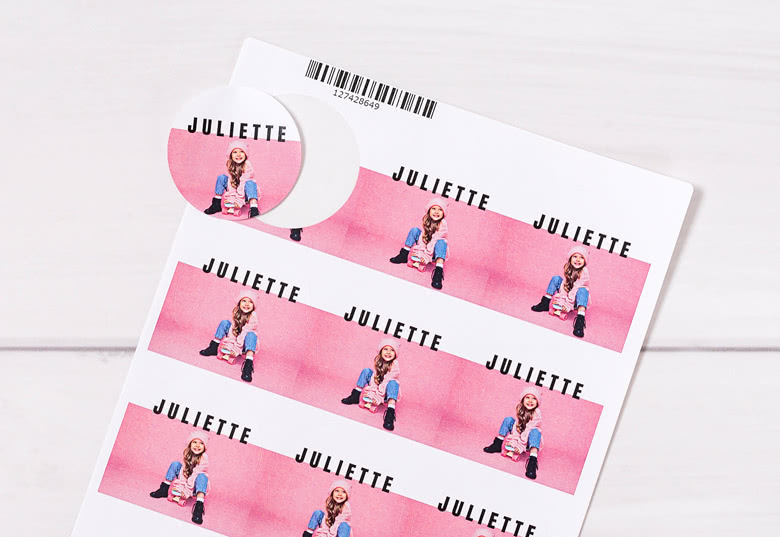 Description
The tastiest thank you of all!
Lollipop, lollipop! Sweeter than the sweetest candy, more fun than the most fun toy. This lollipop with personalised sticker will surely be an extra eyecatcher at your party. Hand them out to all the children on a birthday party or as a thank you for your guests at the end of a communion or spring party! Let your guests reminisce of your event in the tastiest way possible!
Find nutrional information
here
. Store in a dark place at room temperature.
Artisanal
Made in Belgium
Set of 12
Swirl with 2 colours= Cherry flavour, swirl with 3 colours = Strawberry flavour
1 Set consists of 3 colour combinations (4 lollipops per colour combination)
Some assembly required after purchase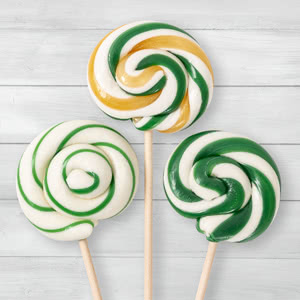 € 39.99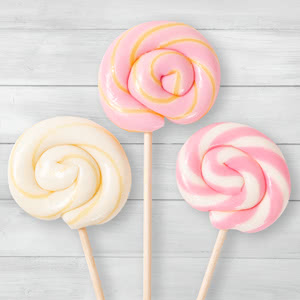 € 39.99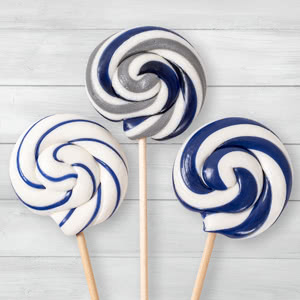 € 39.99
Complete the previous steps first
Delivery
from 5 days price from € 7.99
Made a spelling mistake?
Get a free reprint