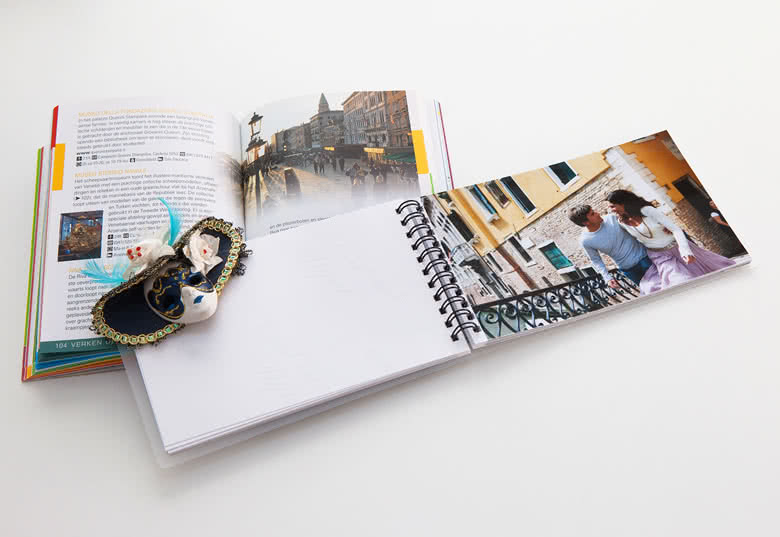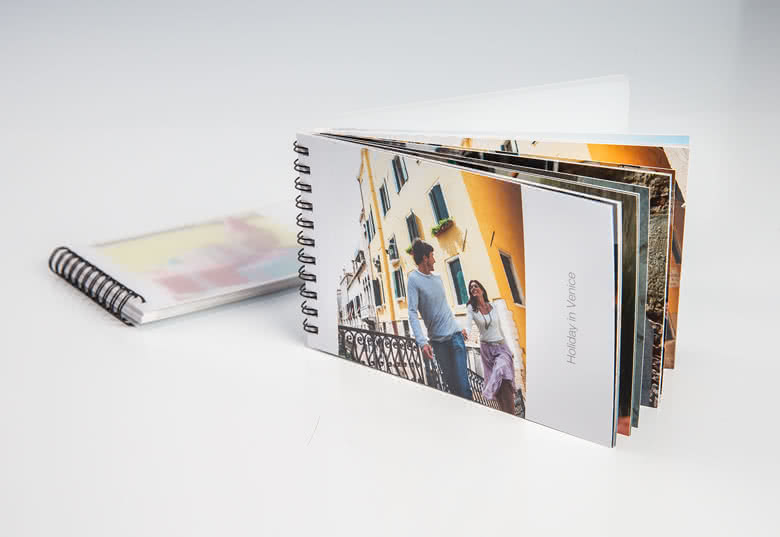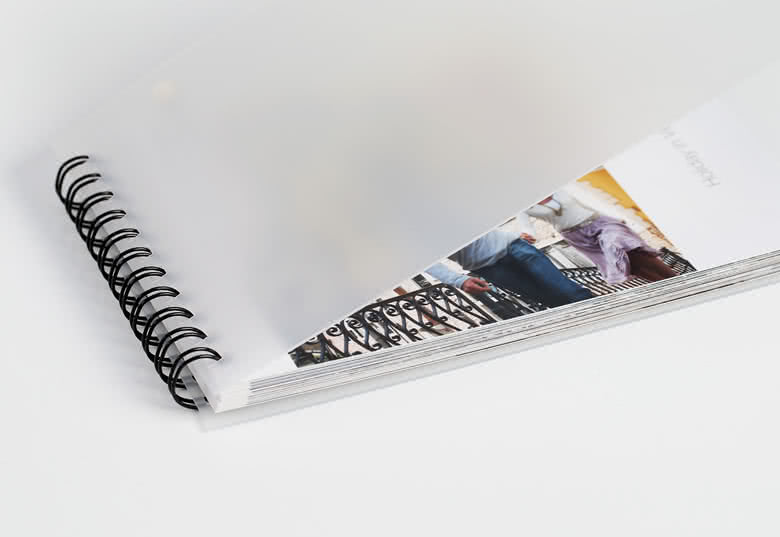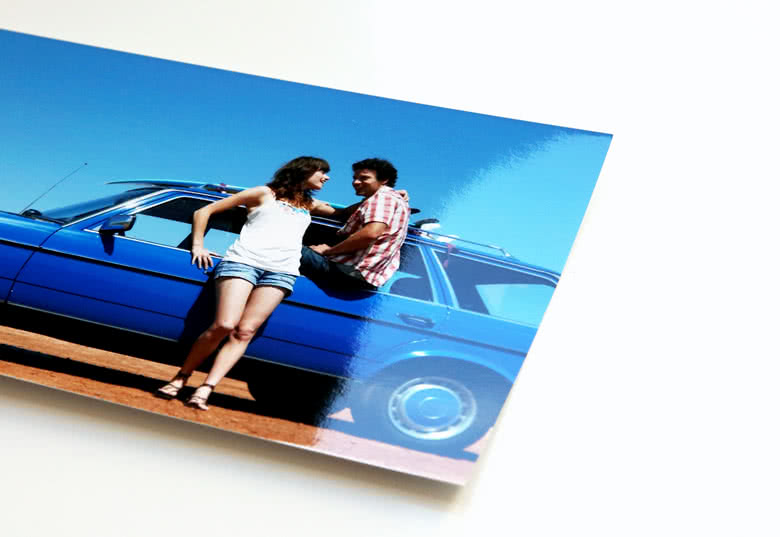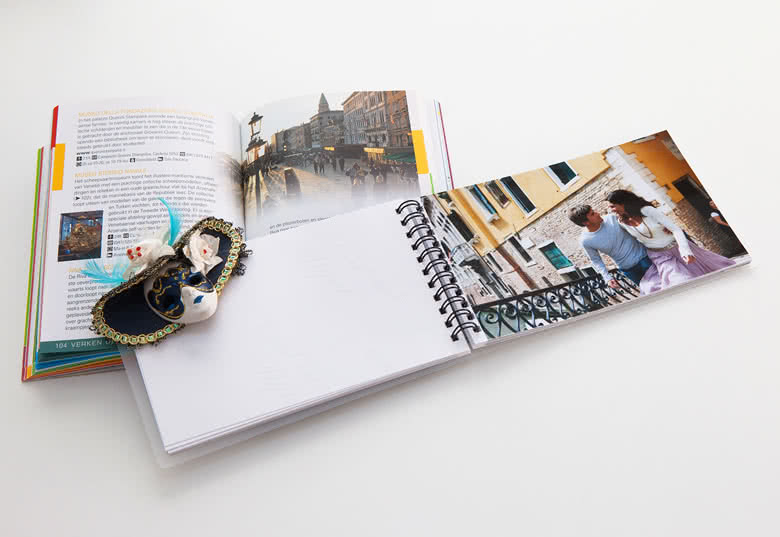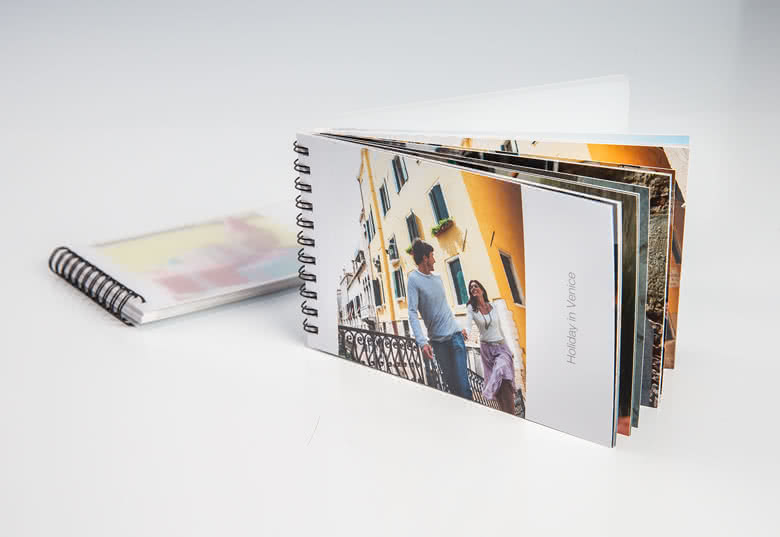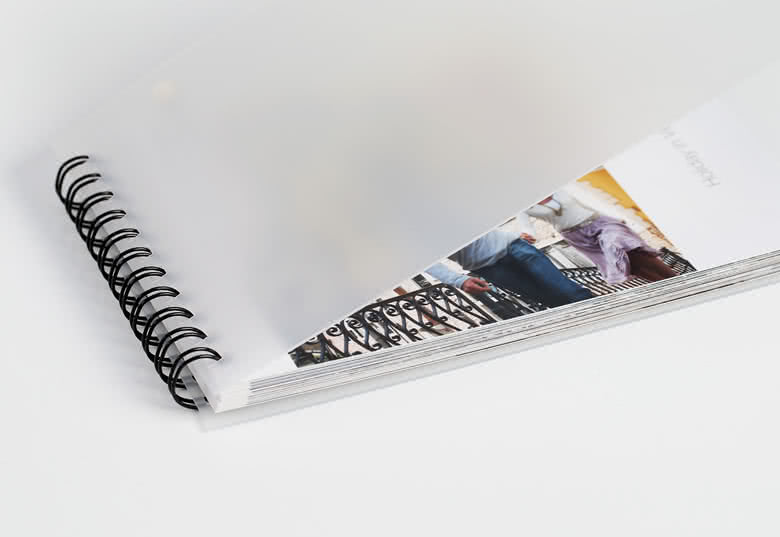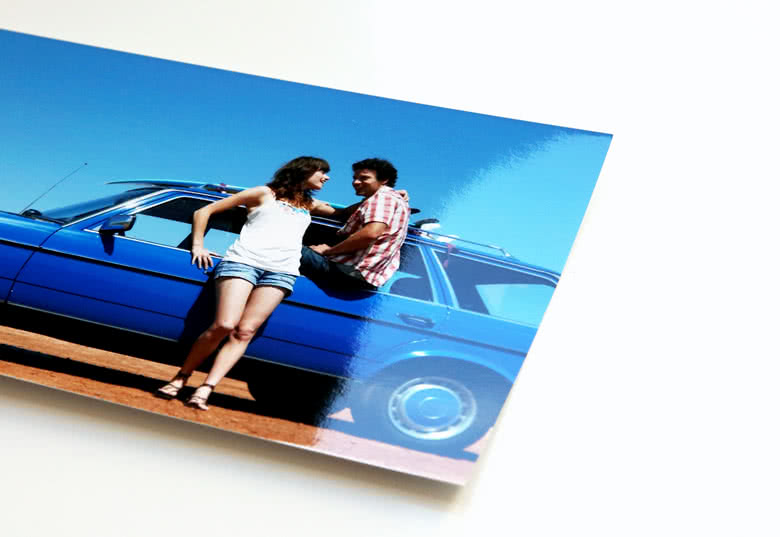 €6.95 - Starting price 20 pages
Expandable up to 160 pages
€0.10 - Every extra page
Select a minimum of 20 and a maximum of 160 photos
Photos binded into wire-o's with a maximum of 40 photos per binding (equal amounts between bindings)
Photos printed recto on high-quality photo paper, verso is white
Create one personalized photo cover used in every wire-o
White transparent protective cover on front and back
Black wire-o binding on shortest side of the photo
Portrait photos are rotated 90° counterclockwise
Product dimensions: 10.5 cm (height) x 17 cm (width)
More product information
Less product information
Relive your memories
You love old memories coming back. Memories of a room full of laughter, of the little hands of a newborn, of the smell of a country far, far away … And all those memories were captured on film. This Pocket Book is the easiest way to have them printed and keep them organized without losing the charm of a real Photo Print.
A Pocket Book is printed on high-quality photo paper with a glossy finish, binded together by a wire-o.
Delivery
Our products are always shipped in highly protective packaging, and with clear shipment information.
3
Estimated delivery*
Thu 22/02/2018
* Estimated dates. Dates may vary for orders of multiple products.