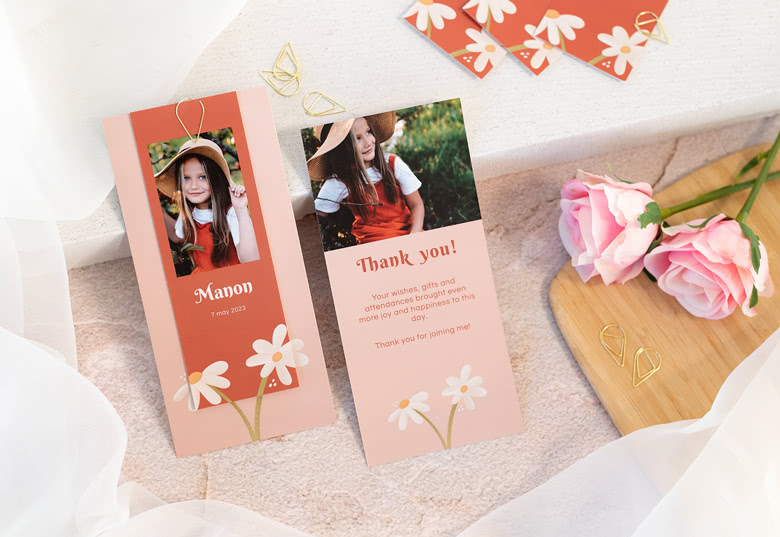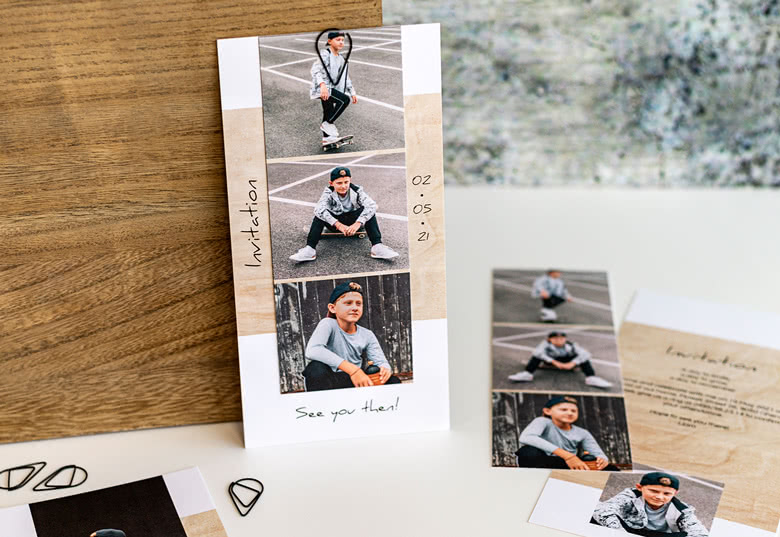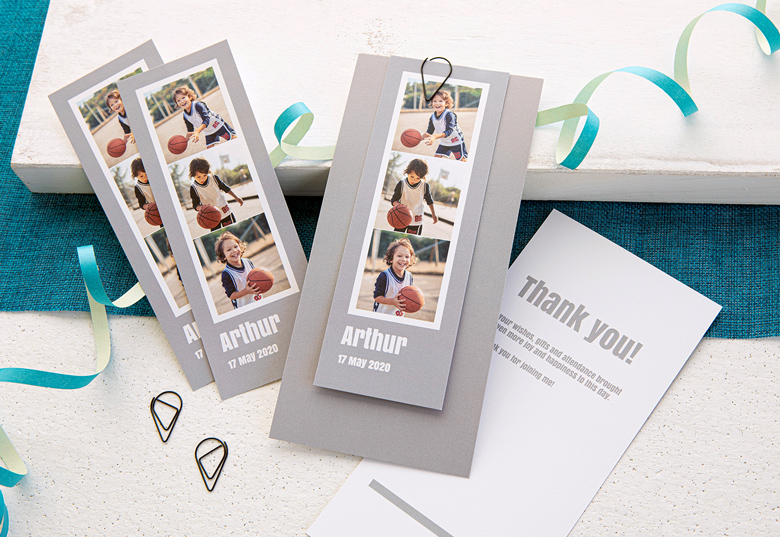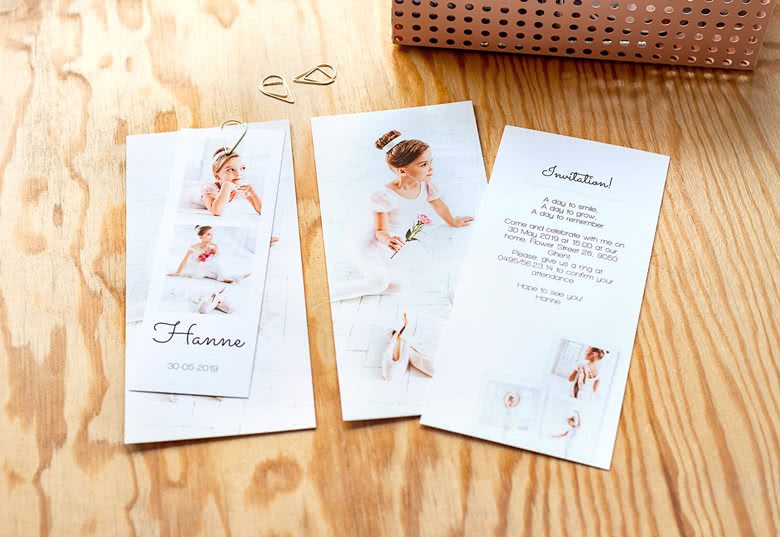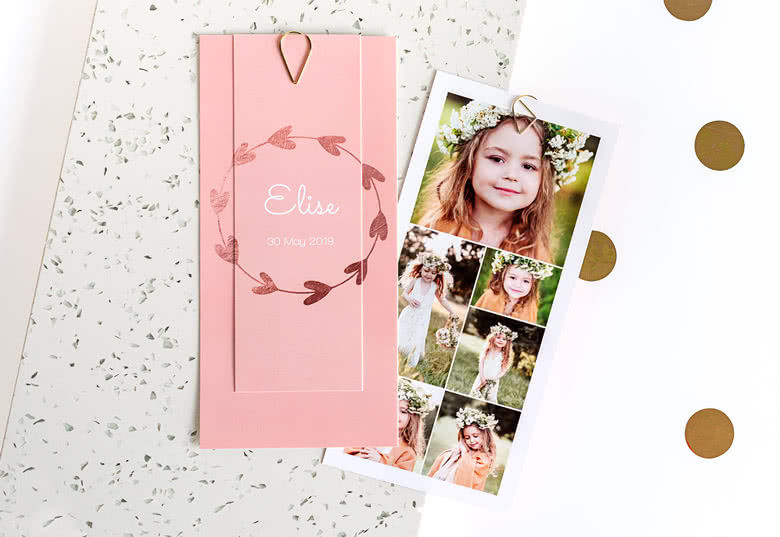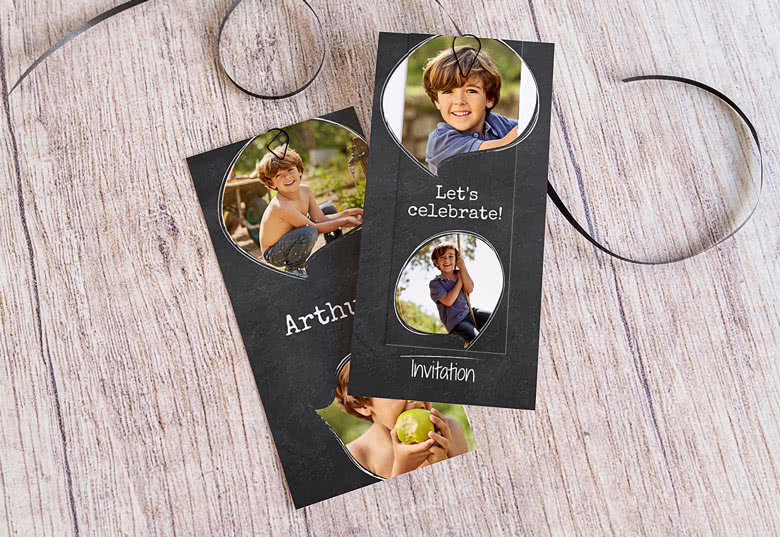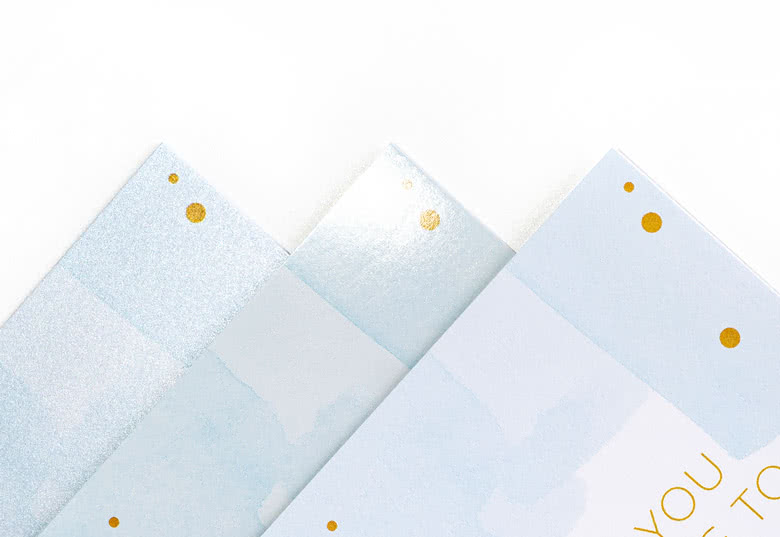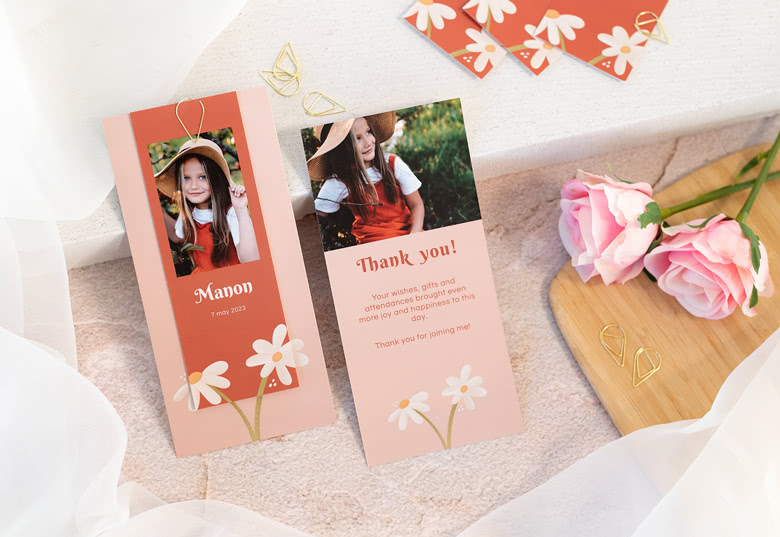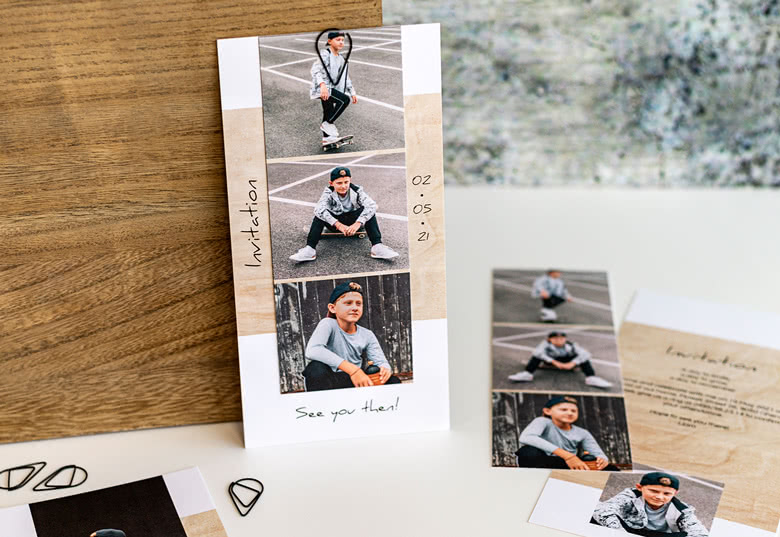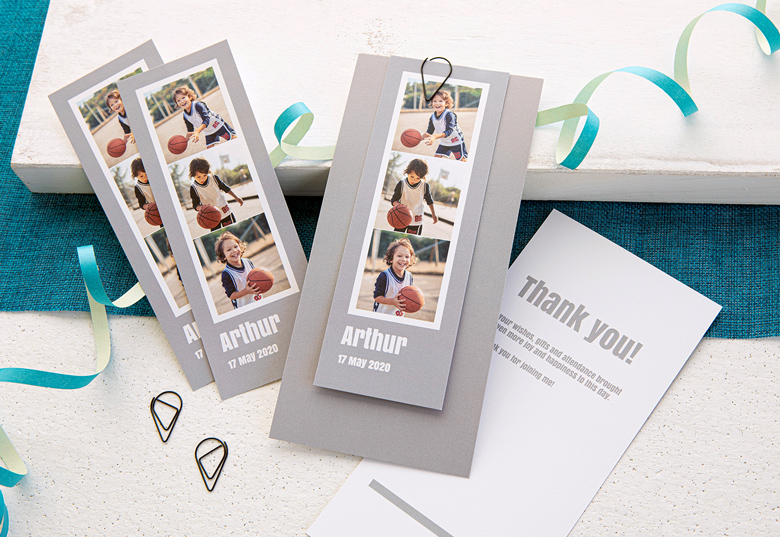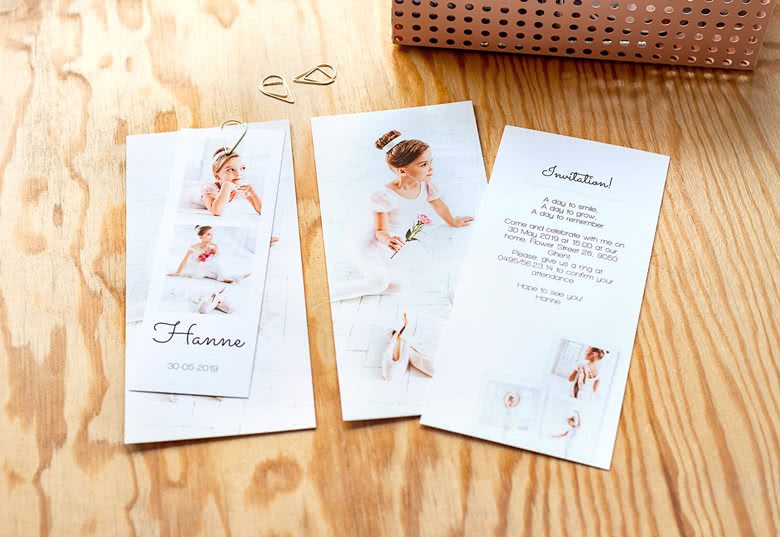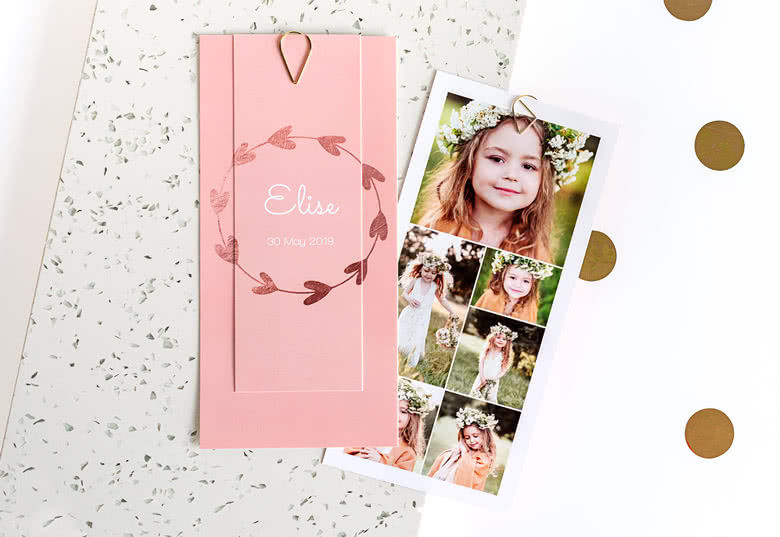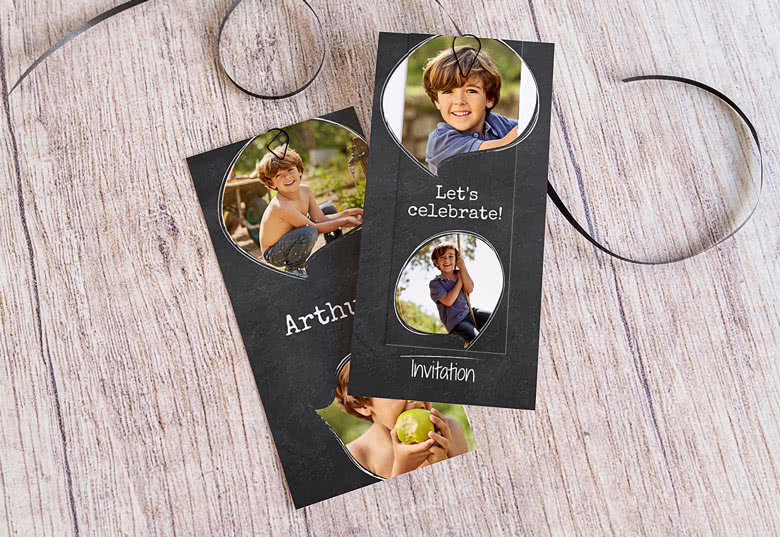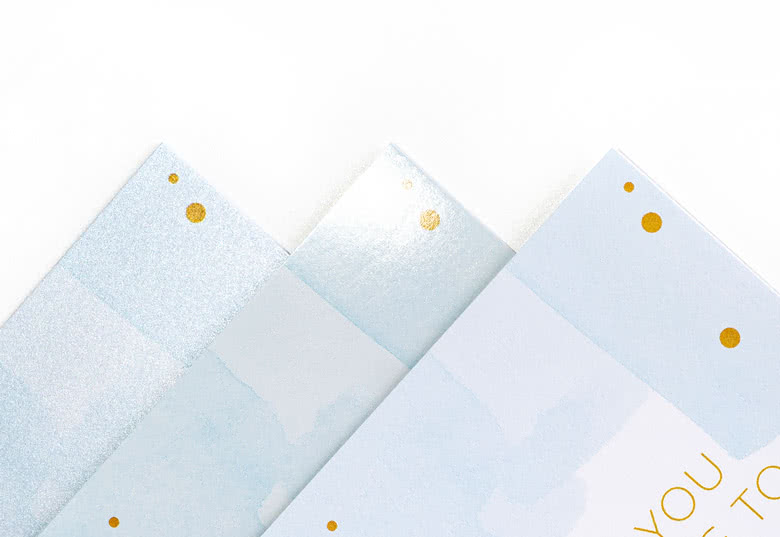 Description
Double the fun with our personalised two piece invitations!
A Two-piece card that makes everyone go 'wow'! These two vertical cards held together by a beautiful paperclip in black or gold has style written all over it. The perfect Thank You Card or Invitation that your friends will treasure forever.
Set of 12 Two-piece Cards
Two vertical cards held together with a Paperclip Drop
Paperclip Drop: Gold or Black
The smallest card is printed on one side, the largest card is printed on both sides.
3 paper options: Standard Paper, Sparkling Paper or Matte Textured Paper
Free matching white envelopes
Some assembly is required after purchase
6 cm (width) x 17 cm (height) Card + 9,3 cm (width) x 19,6 cm (height) Card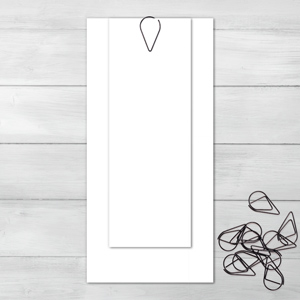 € 25.08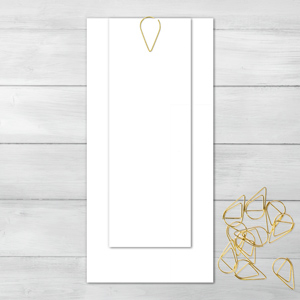 € 25.08
Complete the previous steps first
Delivery
from 5 days price from € 4.99
Made a spelling mistake?
Get a free reprint