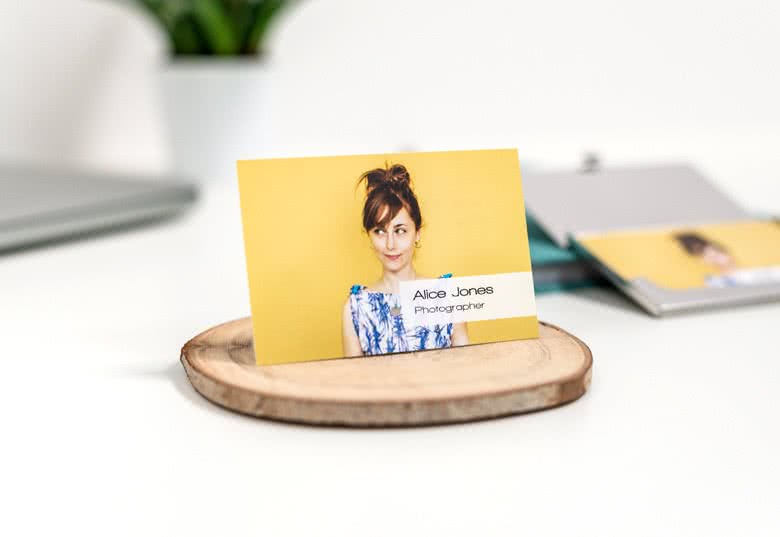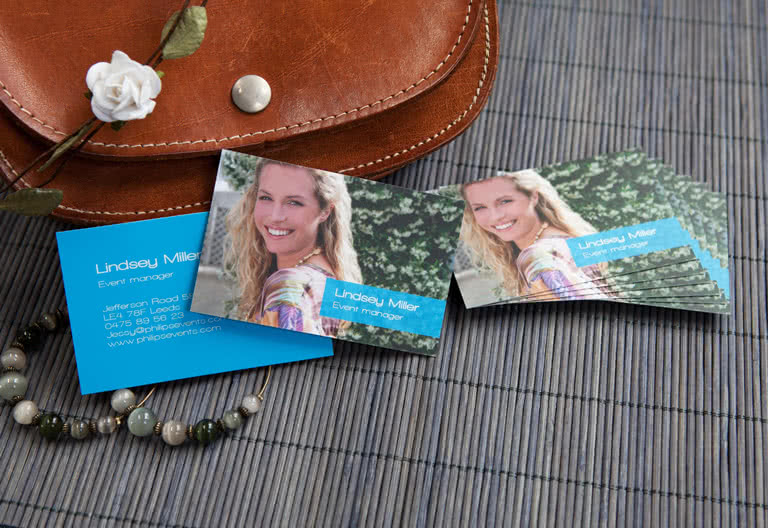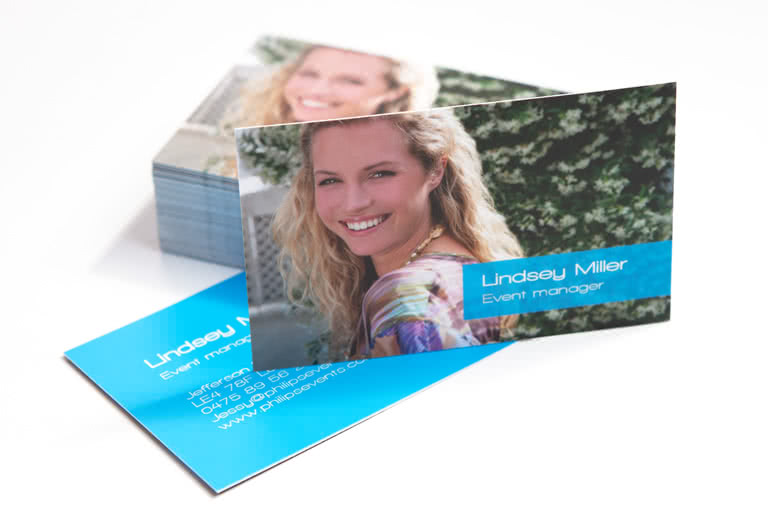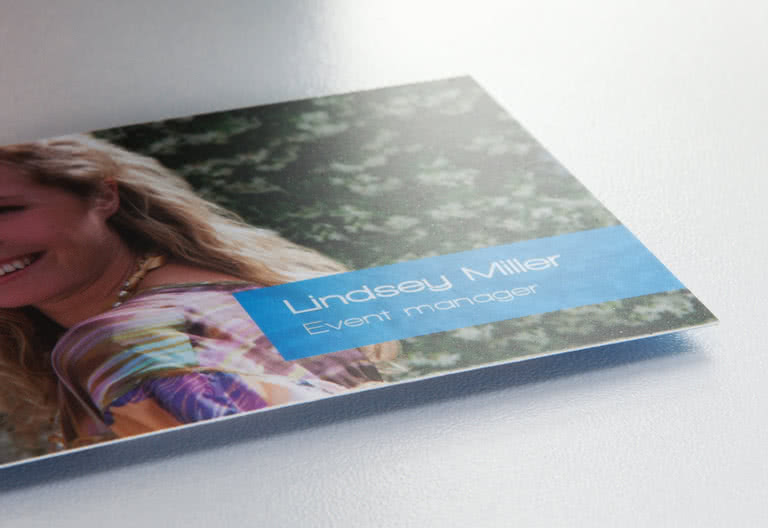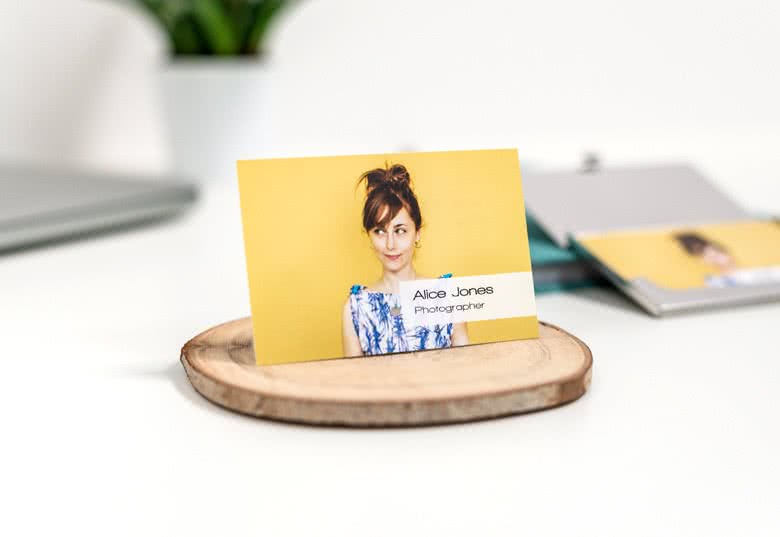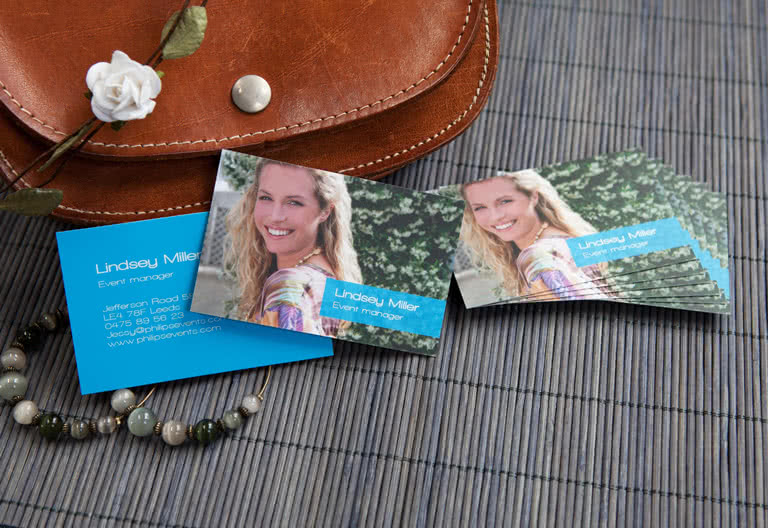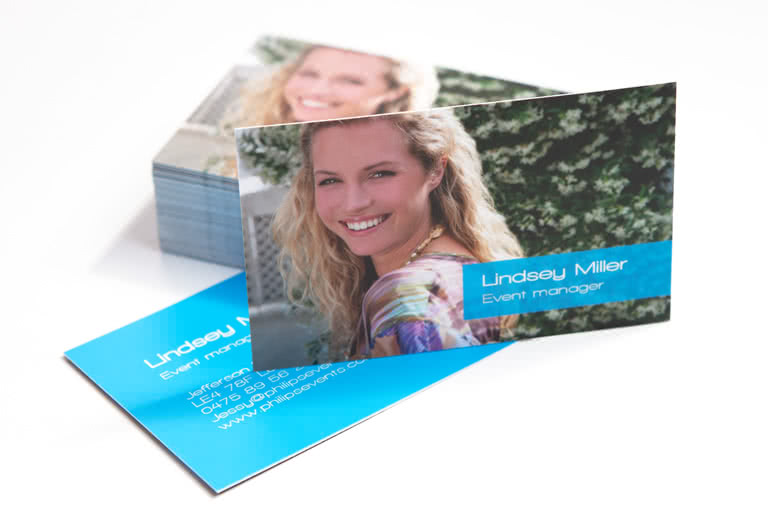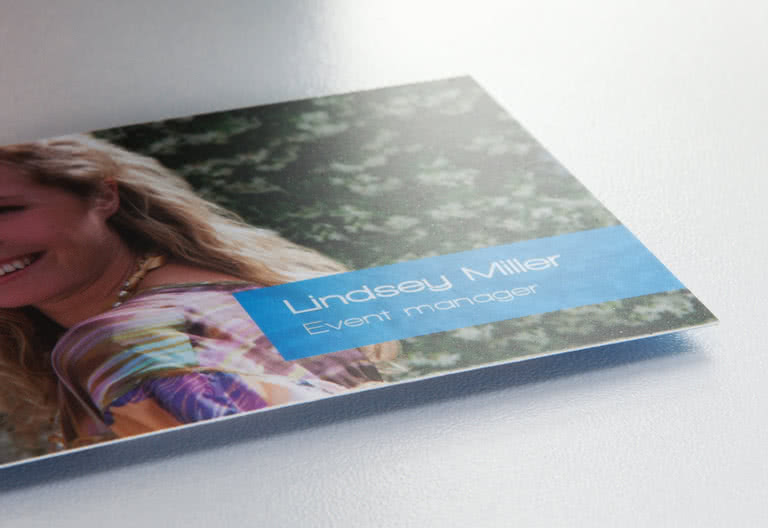 Description
Make your own Business Cards!
One of the best tools for making new contacts is to bring a unique business card that reminds your new contact as to why they should reach out to you and not someone else. There are a few things to keep in mind when designing your own business and visiting cards so you can remain memorable long after the meeting has taken place.
Your custom business card should always be updated with relevant and accurate information. If your business card has an incorrect phone number, it may give a negative impression of you and hint at a lack of attention to detail. Therefore, be sure to proofread the cards before placing your order.


At smartphoto, you can print business cards with a picture, and the picture plays a big role when it comes to reminding your new contact about who it was that they had that wonderful conversation with. After a trade fair where pockets are filled with different business and visiting cards from various people, the picture may be the determining factor of why they contact you or not! There is also an advantage if the image can be linked to the industry in which you work. For example, the picture represents a portrait of you and a horse if you work in the racing industry as it will also be a reminder of the service you offer.


Lastly, another way to remind your new contact about why the person should contact you is to have a slogan on the card, which makes you seem inviting as well as memorable.
High-quality paper 300g
Sold in sets of 50
White box included
Soft touch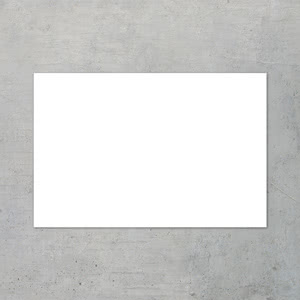 Business Cards Landscape - set of 50
€ 20.00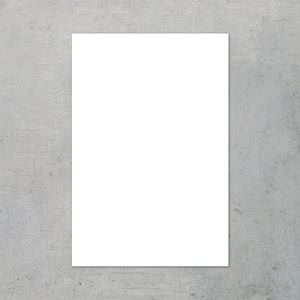 Business Cards Portrait - set of 50
€ 20.00
Complete the previous steps first
Delivery
from 5 days price from € 4.99
Made a spelling mistake?
Get a free reprint