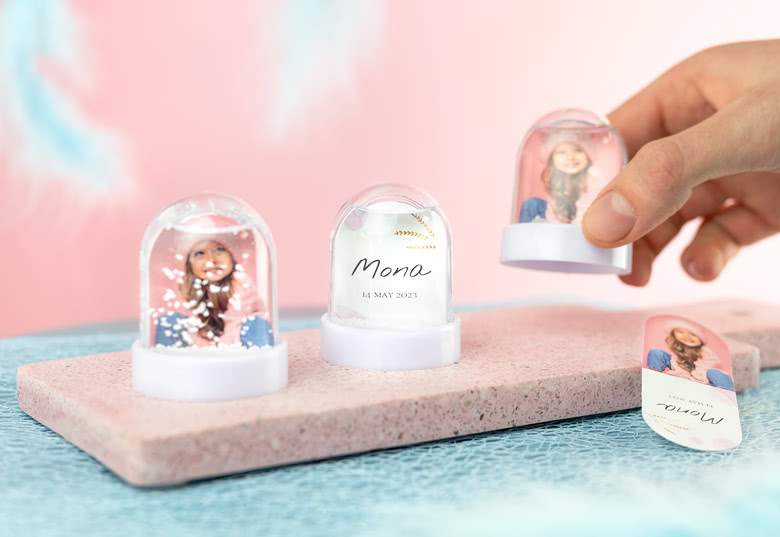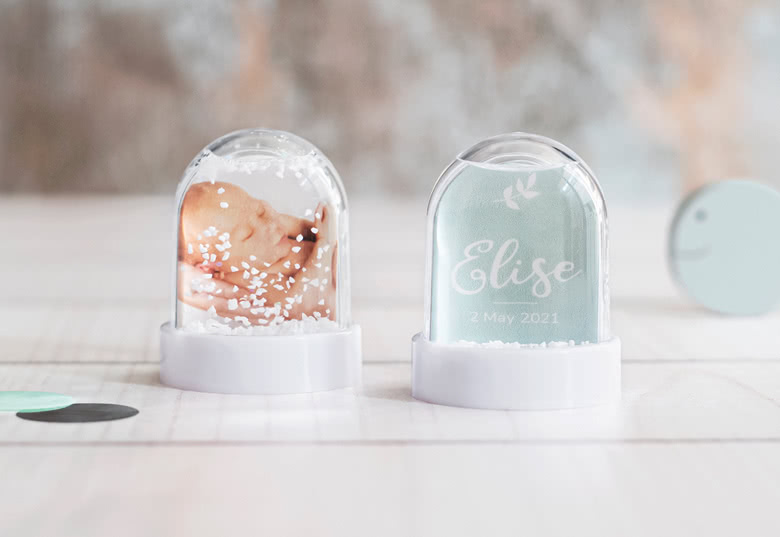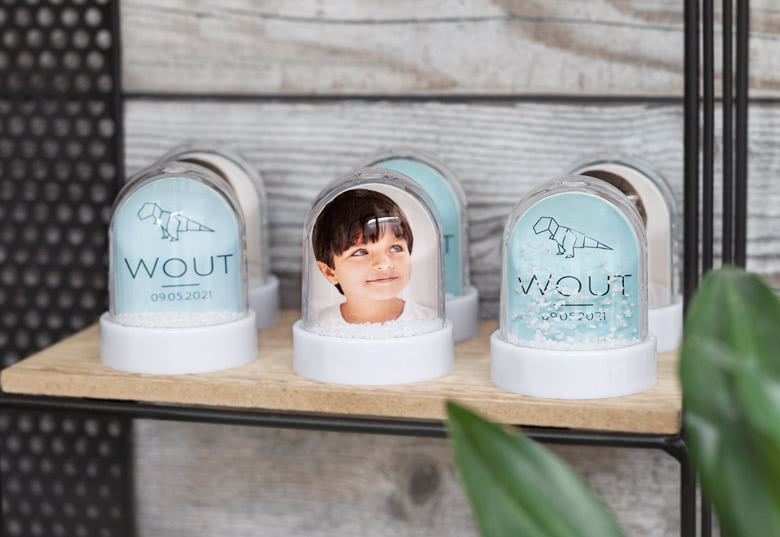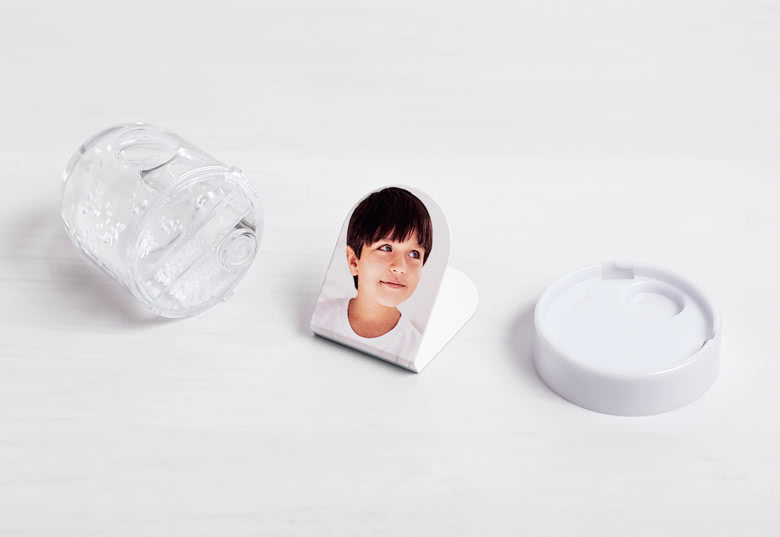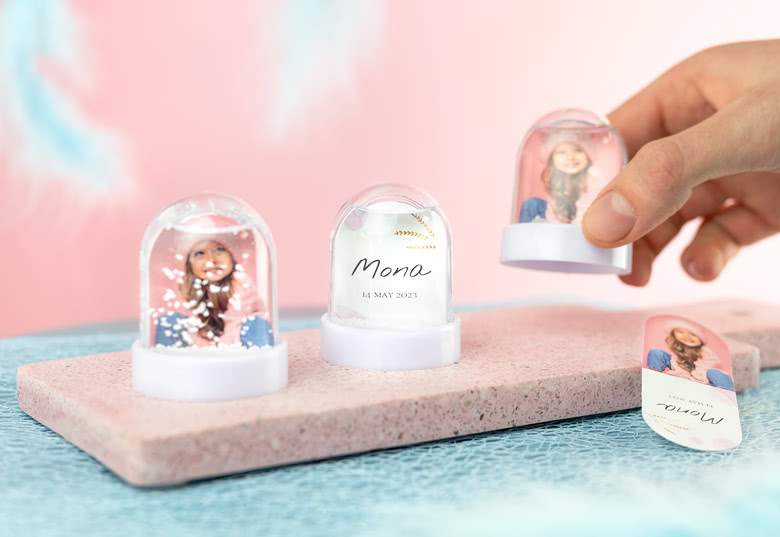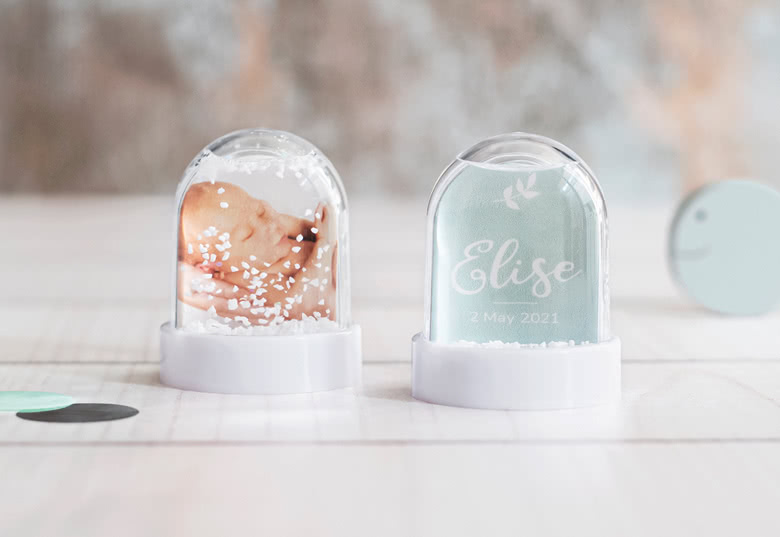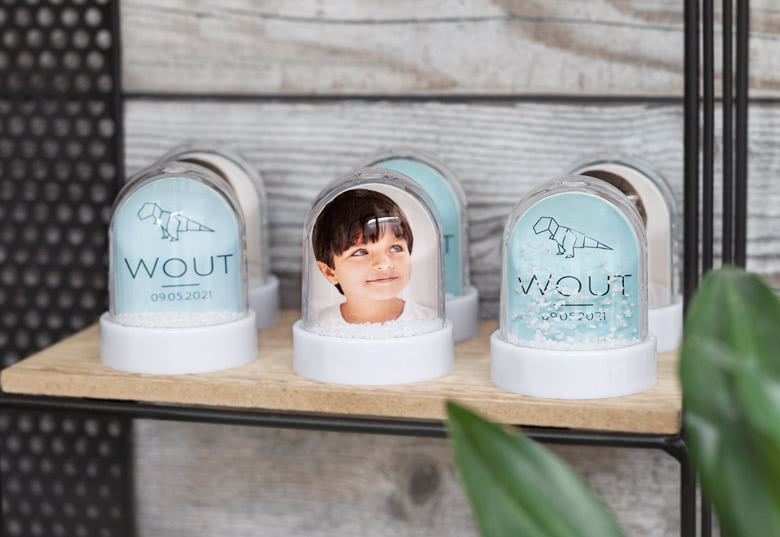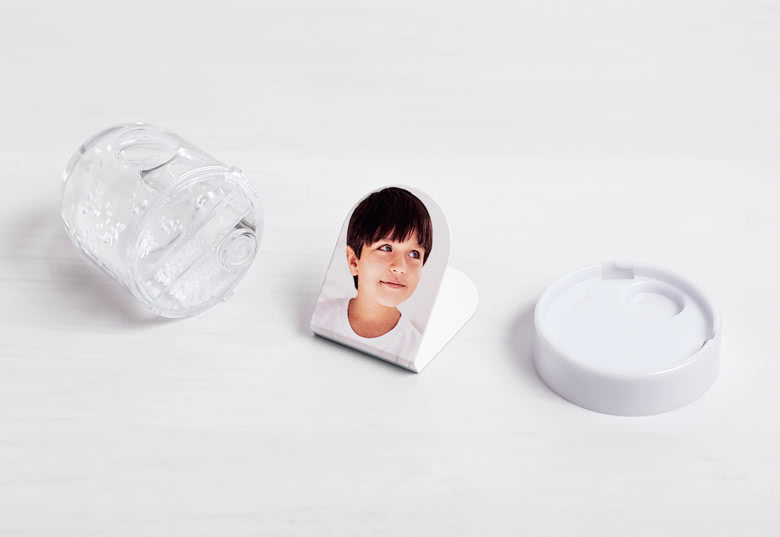 Description
A magical world inside a little globe
How fast can you shake these personalised mini snow globes? Watch and be filled with awe as the snowflakes float around the globe in slow motion. Do you want to be at the centre of this magical wonderland? You can personalise your globes with a picture, a text or a beautiful quote. They are the perfect hand-out gifts that will make everyone feel like a little kid again.
Set of 12 mini snow globes
Some assembly is required after purchase
Front and back of the insert are personalised
High quality acrylic glass
Filled with a clear liquid and artificial snowflakes
The content of this frame is not for human consumption
Cold weather? Keep in mind not to leave the snow globe outside in your mailbox for a long period of time. At minus degrees, the liquid can freeze.
Delivery
from 5 days price from € 7.99
Made a spelling mistake?
Get a free reprint