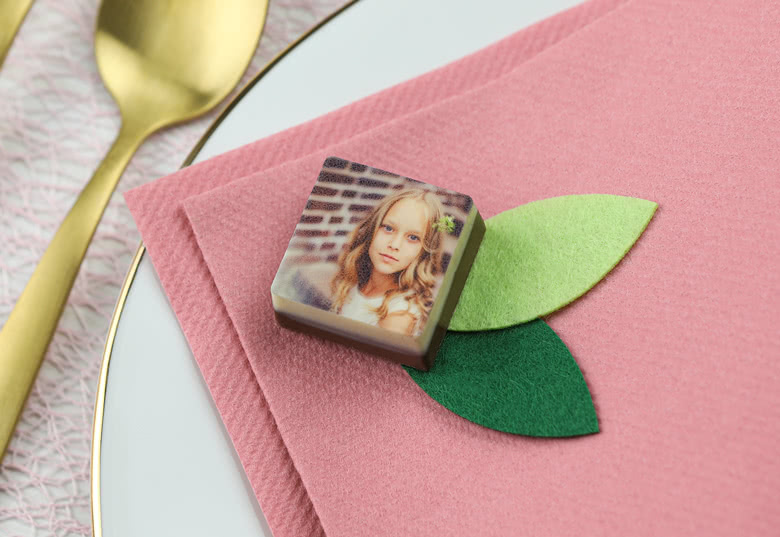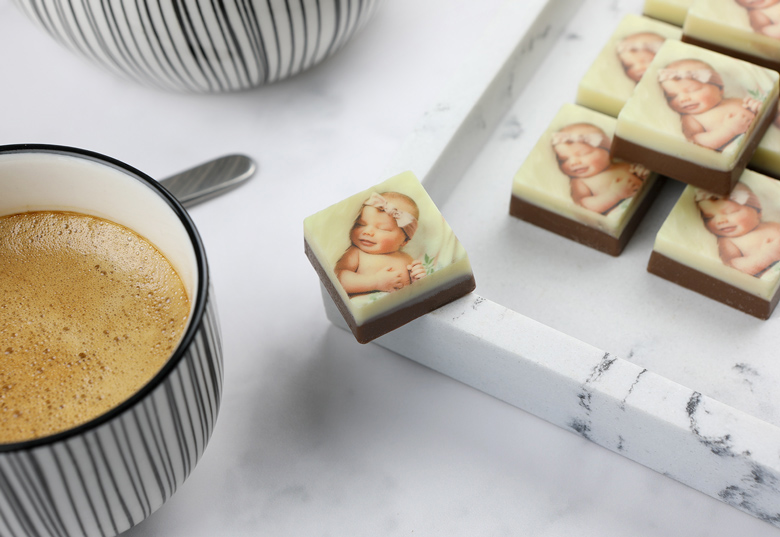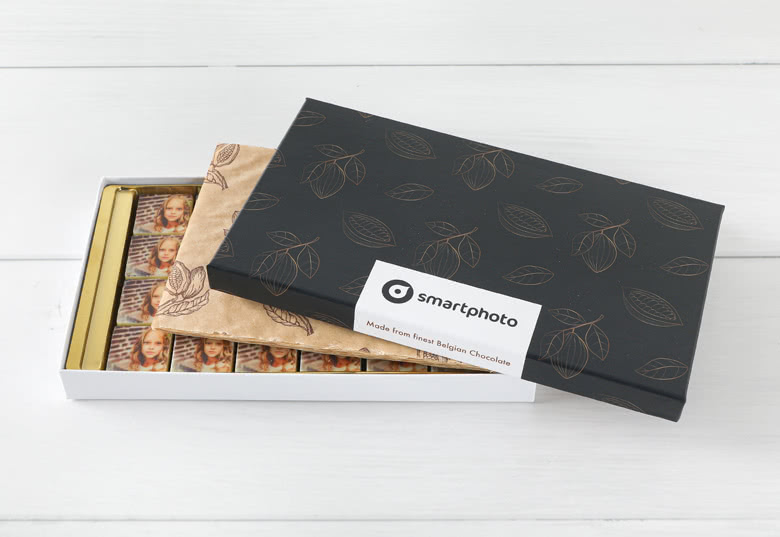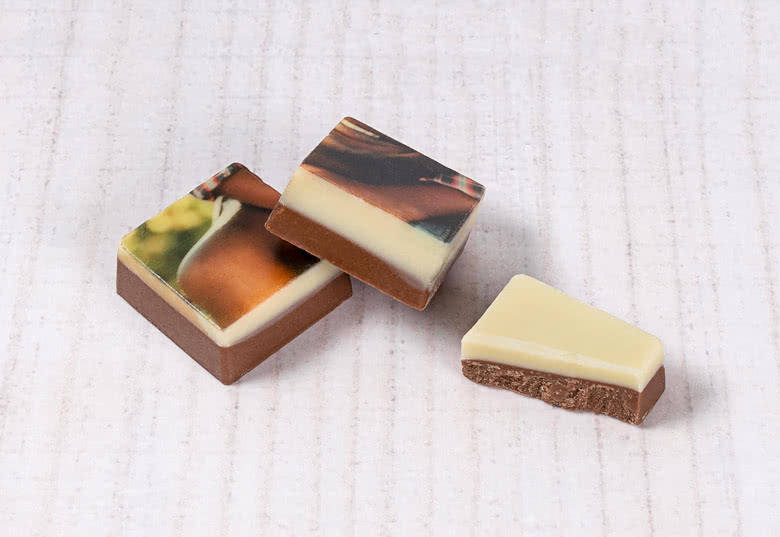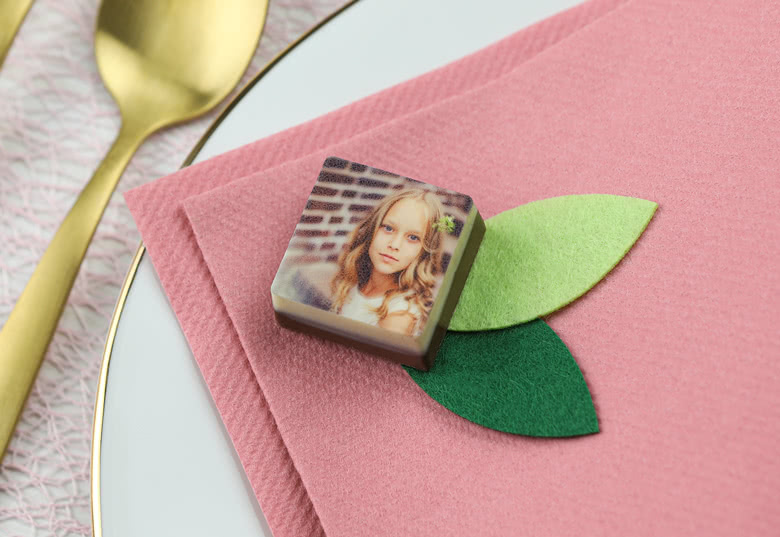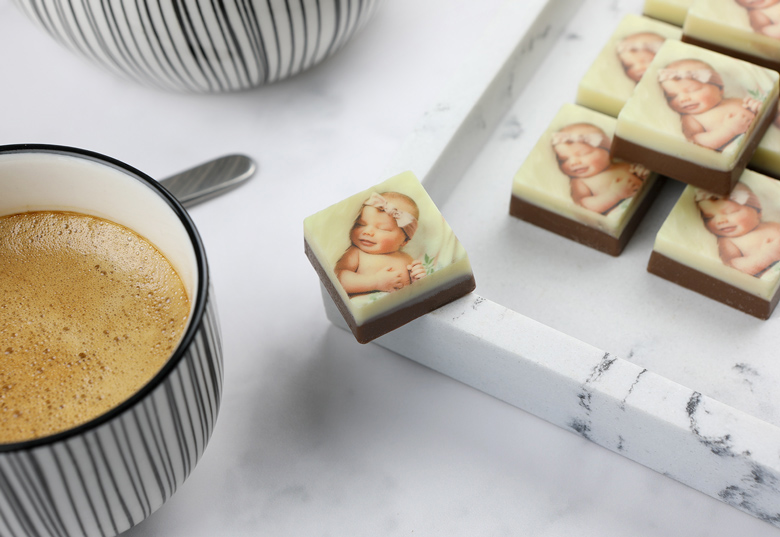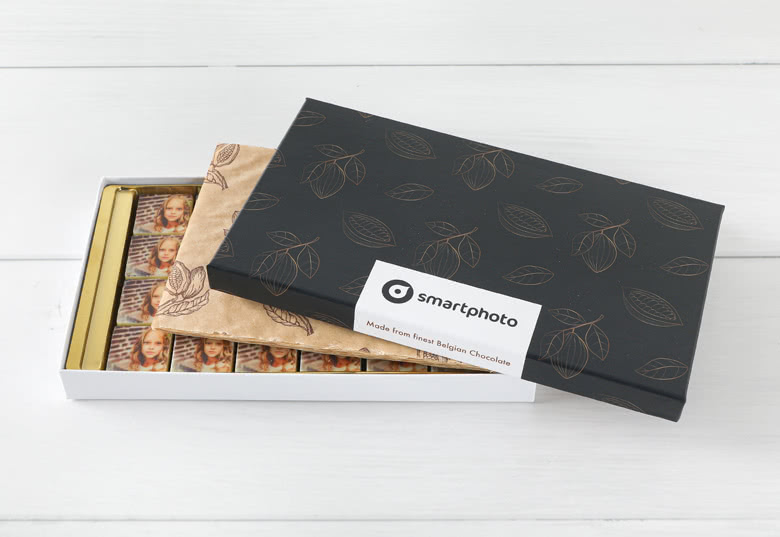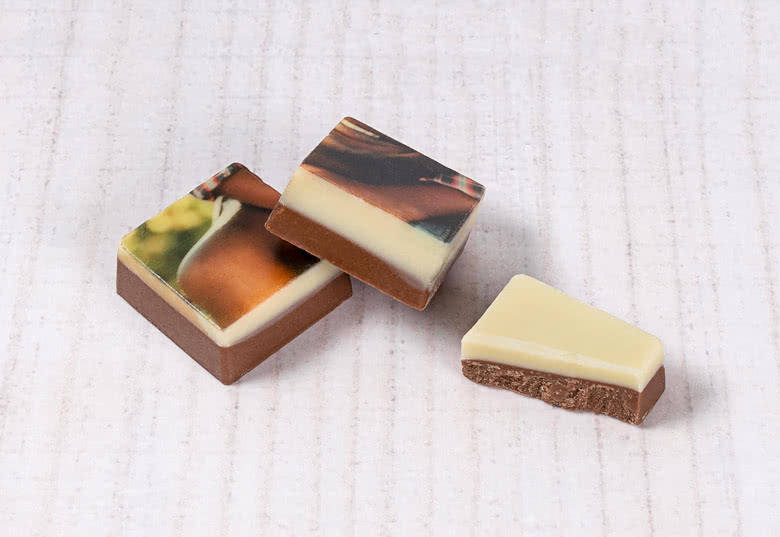 Description
Chocolate pralines for everyone!
Chocolate pralines with your favourite photo. Choose a suitable picture and have it printed on delicious, small chocolate pralines. Your image is printed individually on each praline, so you get 24 identical chocolate pieces. Perfect as a gift for birthday, wedding, christening and other big events that are worth celebrating! The chocolate is delivered in a lovely box ready to be given as a gift (or kept for yourself!)
Consult the ingredients of this chocolate gift
here
After delivery, the chocolate can be stored for up to 10 weeks in a cool, dark space between 14-18°C.
Due to the warm weather, we cannot guarantee the quality of this product. It is therefore temporarily unavailable.


Belgian chocolate made by Barry Callebaut
Set of 24 chocolate pralines, the same image is printed on each praline
Edible ink printed on a layer of white chocolate on a milk chocolate base
Delivered in a beautiful box (21 cm x 12,5 cm x 2,3 cm)
The chocolate is certified with the Cocoa Horizons label
Sunny temperatures? We advise you to order a cold pack on days when the temperature climbs above 25°C to keep your chocolate in mint condition.
Delivery
There are no delivery times and prices available
Made a spelling mistake?
Get a free reprint