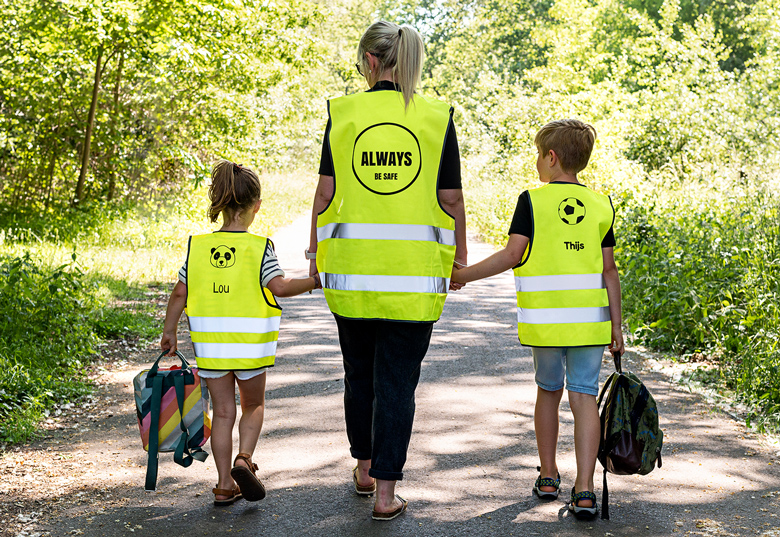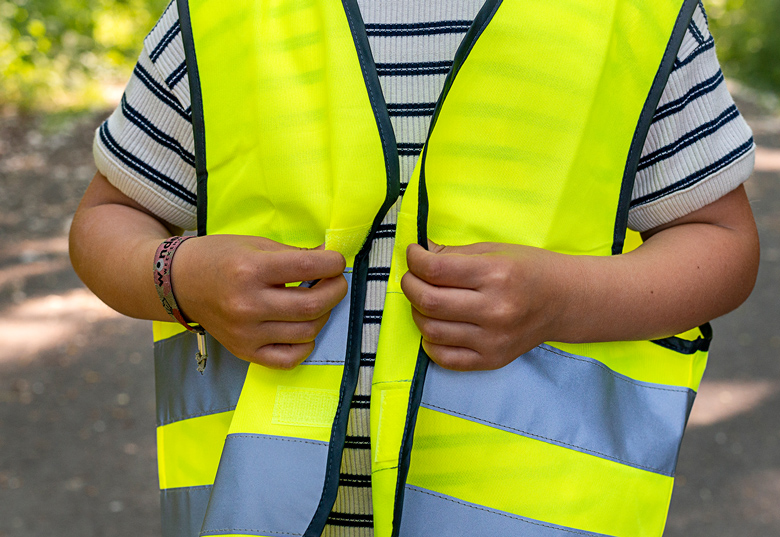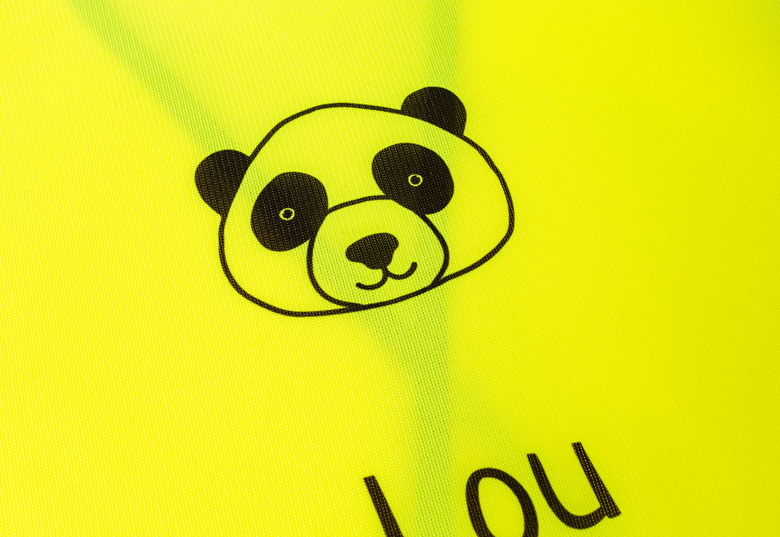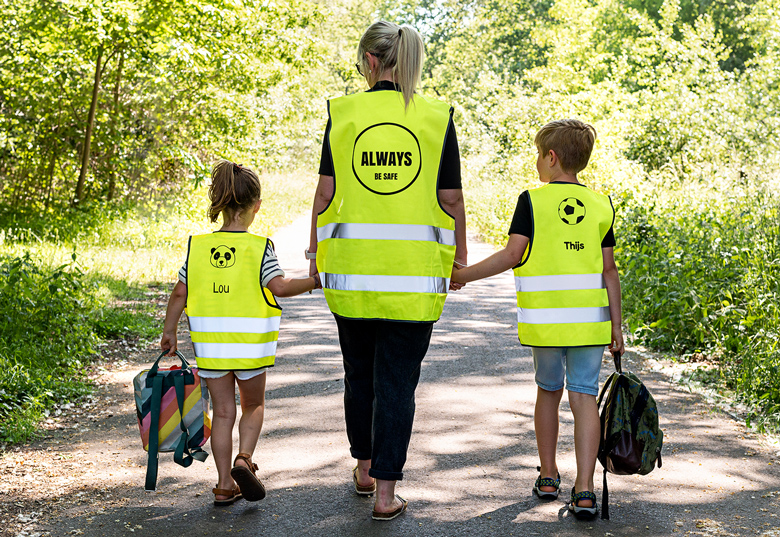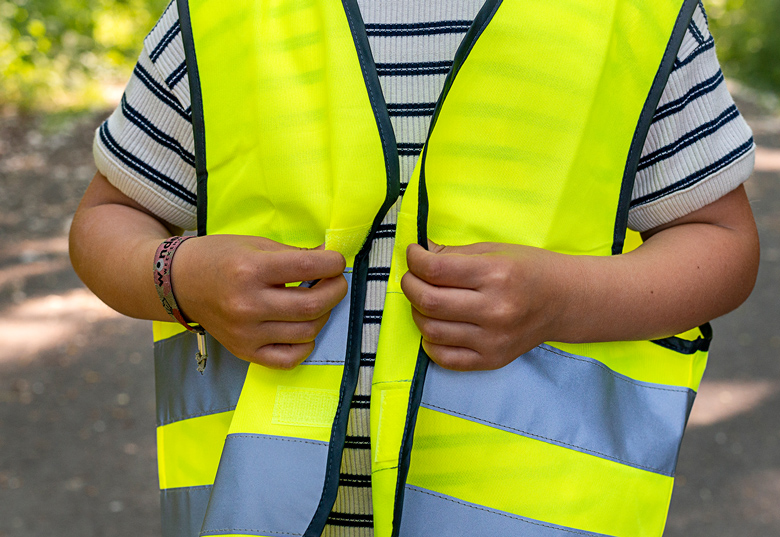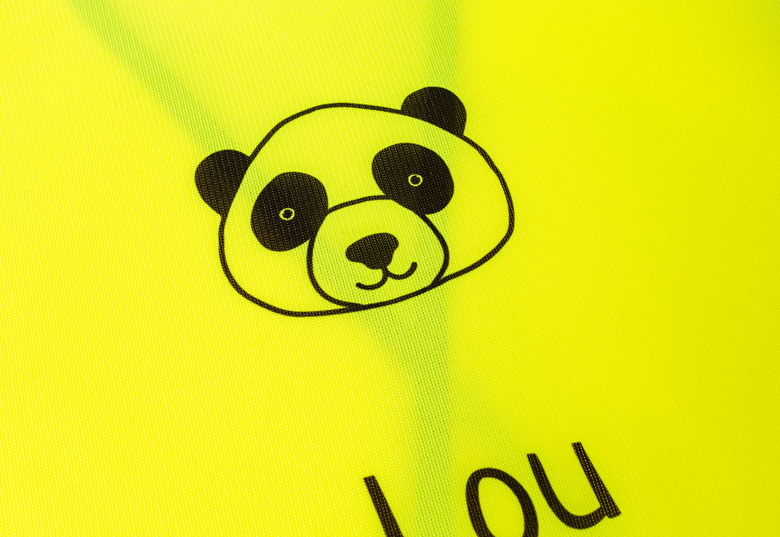 Description
Safety first!
It's important to be visible in traffic when you're walking your dog, running or when your children are cycling to school! What's a better way to stand out than with a personalised safety vest? Add your family names, a funny message or the symbol of your school class to the vest to be visible and safe in an individual way!
Washing instructions for the safety vest can be found on the
Textile page
The safety vest is made of bright, yellow polyester fabric with white reflective stripes
Velcro closure
Material: 100% polyester
Don't know what size to get? Take a look at our size guide
Wash instructions: max on 40°C. Check the label on the vest
CE certified
Complete the previous selections first
Complete the previous steps first
Delivery
from 5 days price from € 7.99
Made a spelling mistake?
Get a free reprint