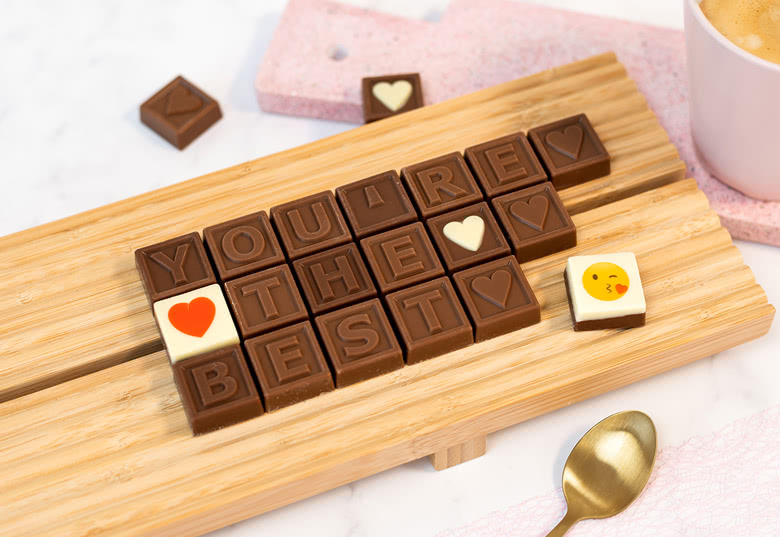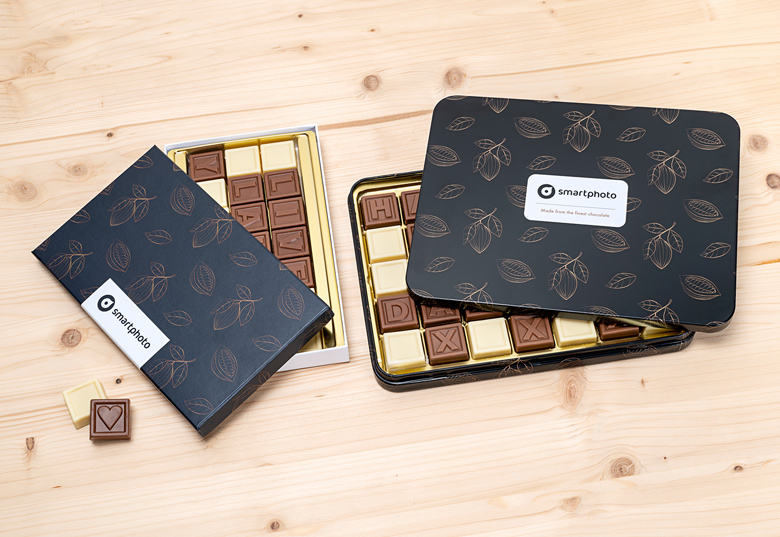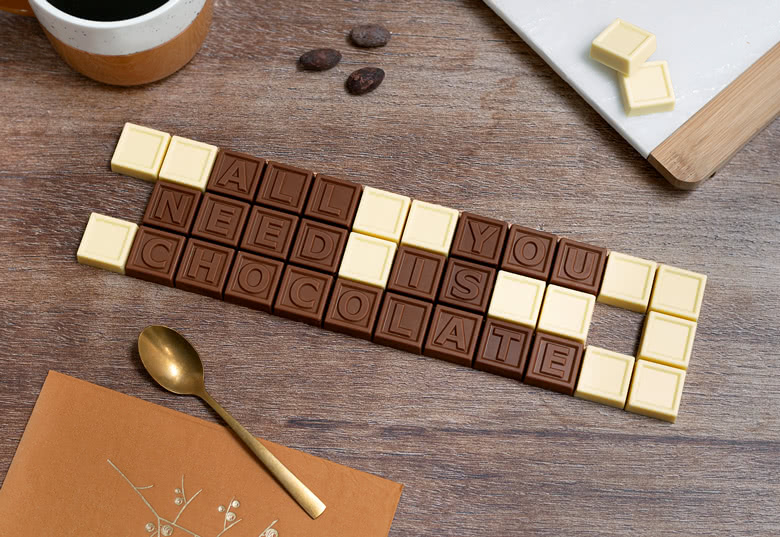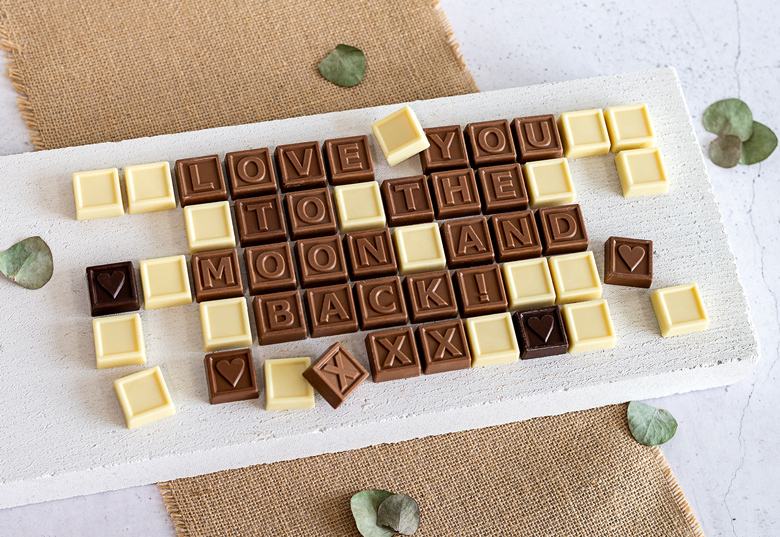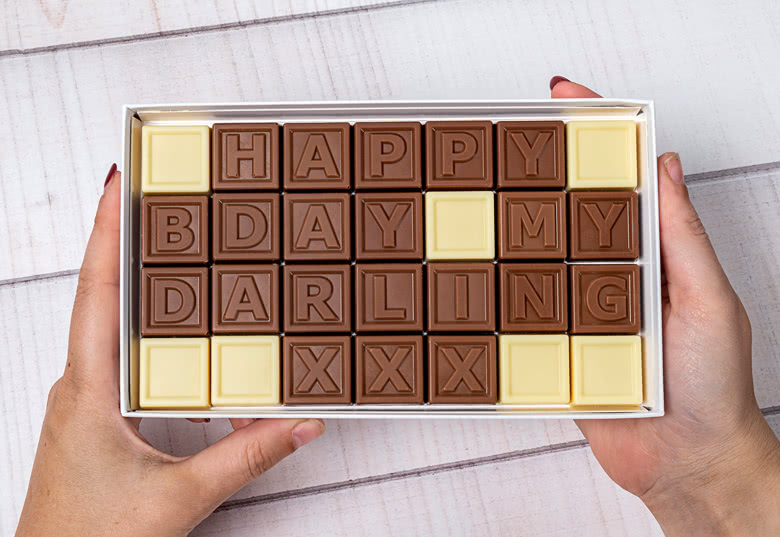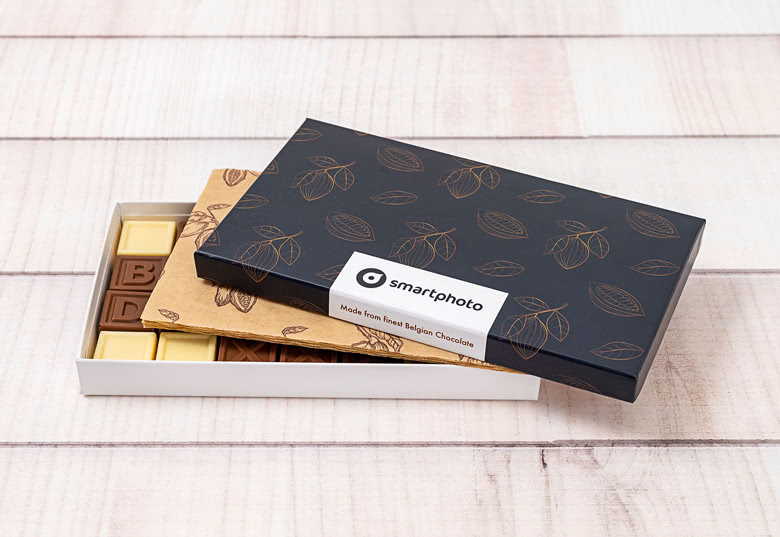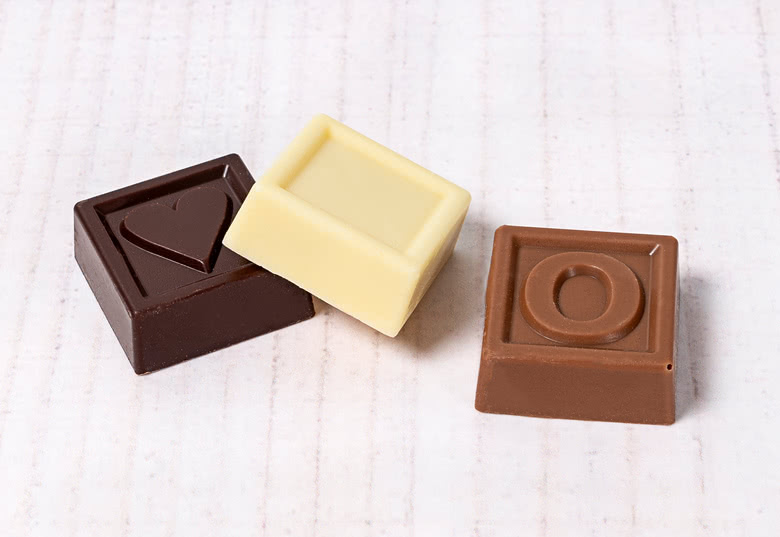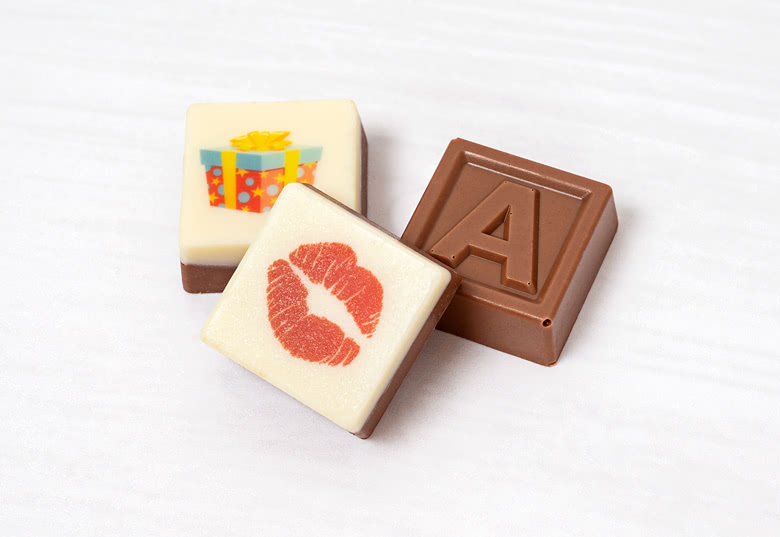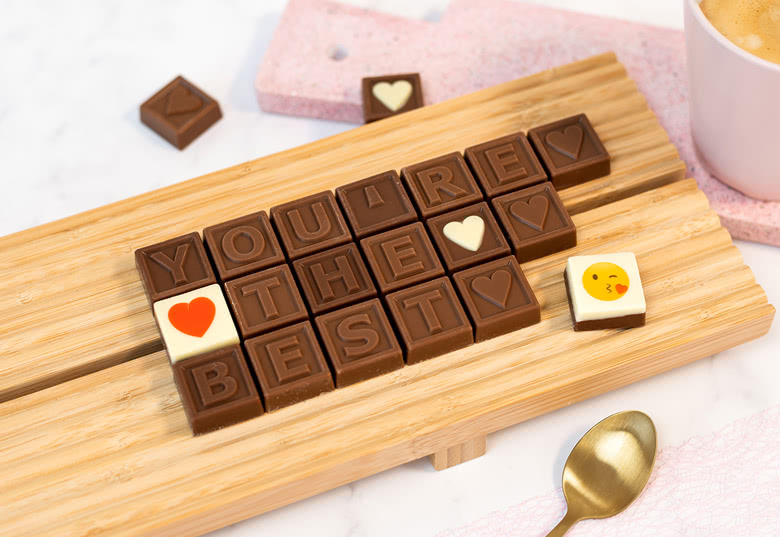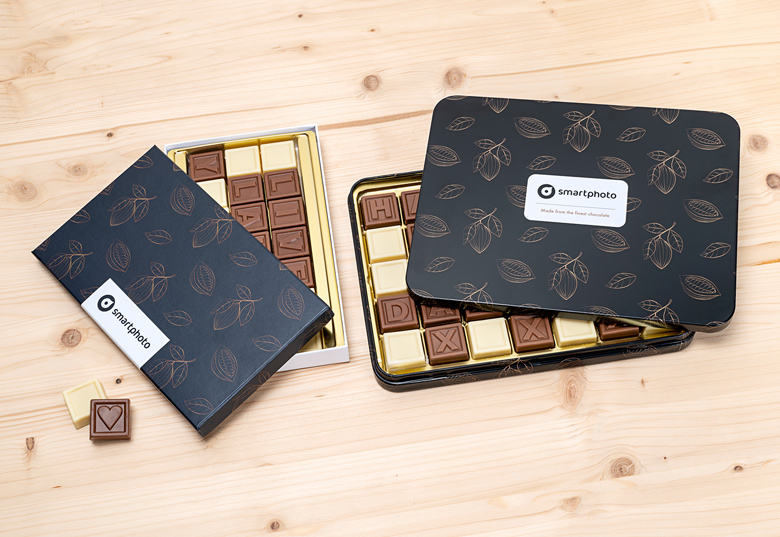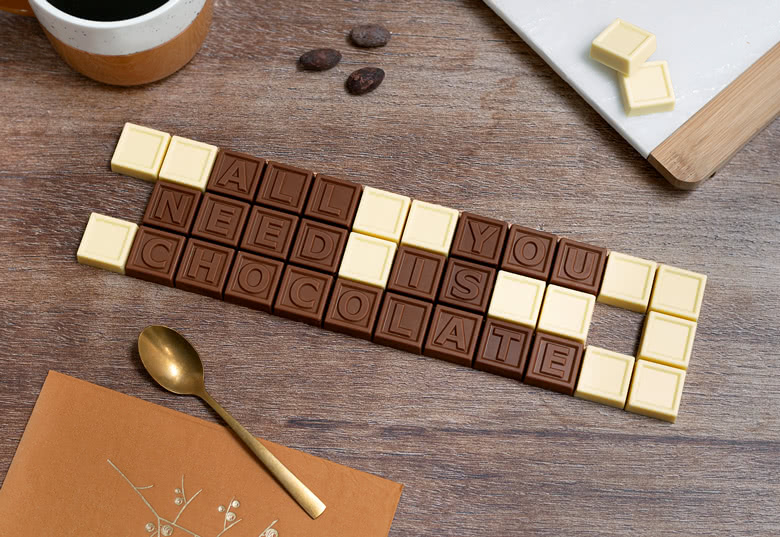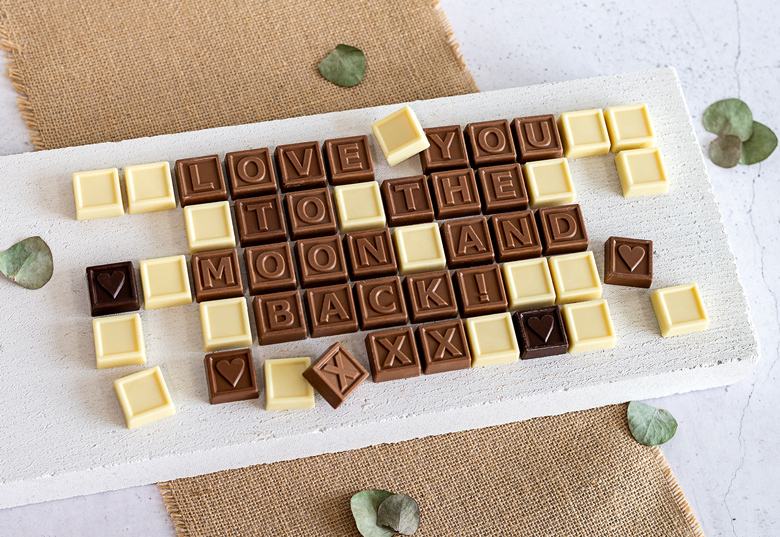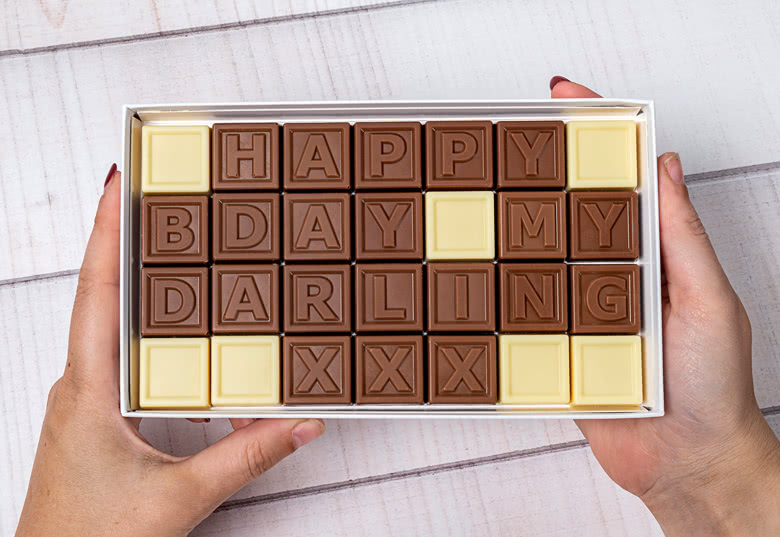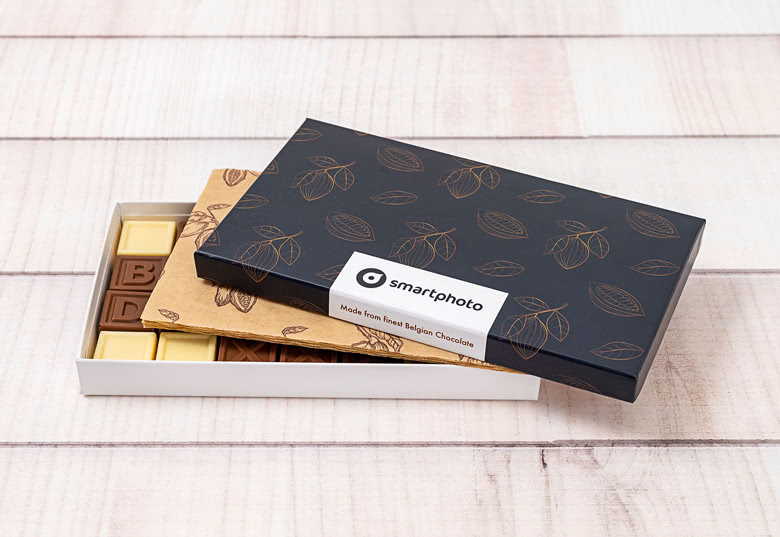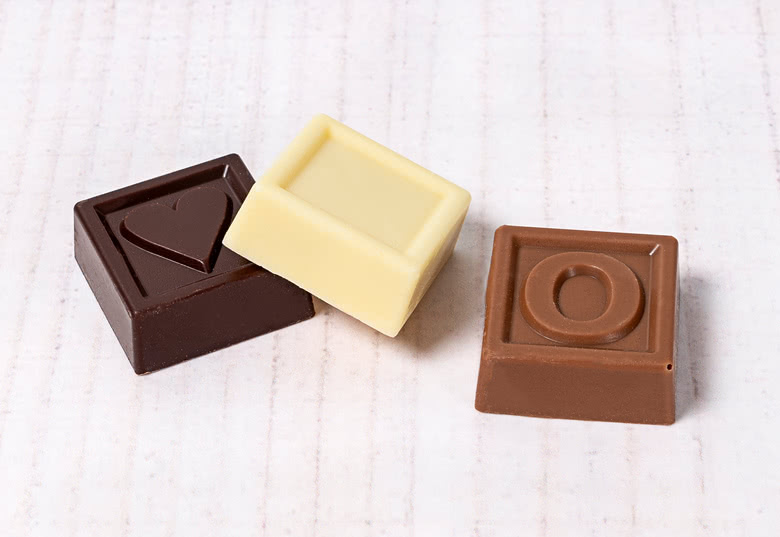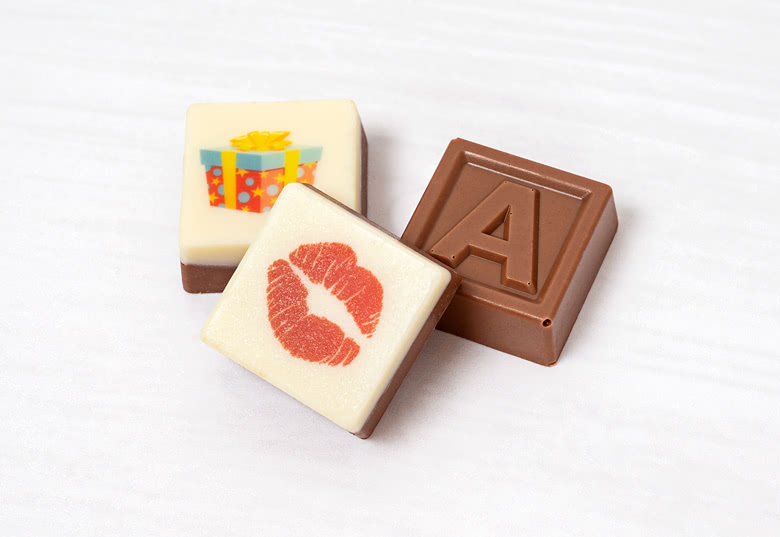 Say it with chocolate
A dear friend's birthday, an anniversary with your lover or simply thanking your teacher? Make any occasion special with this personalised chocolate message. Made from one of the best chocolates in the world, the love in giving this personalised chocolate will be tasteable In need of a fun idea to deliver this gift? Mix the order of the chocolates to create a secret message.
Consult the ingredients of this chocolate gift
here
. After delivery,the chocolate can be stored for up to 10 weeks in a cool, dark space between 14-18°C.
Create a personalised message with letters, icons and emoji's
Delicious Belgian made chocolate certified with the Cocoa Horizons label
Deluxe variant delivered in a stylish tin box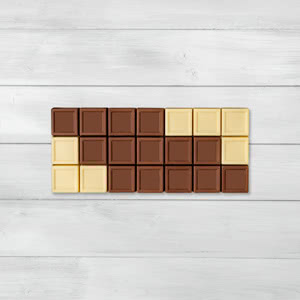 € 19.99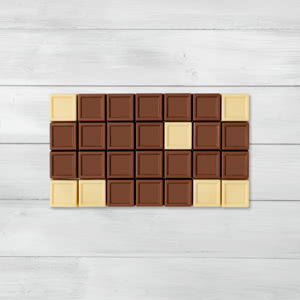 € 25.99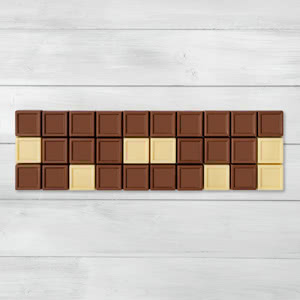 € 29.99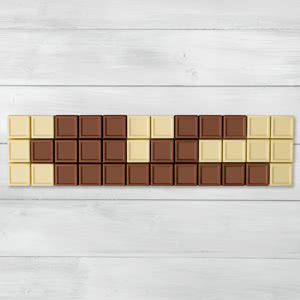 € 32.99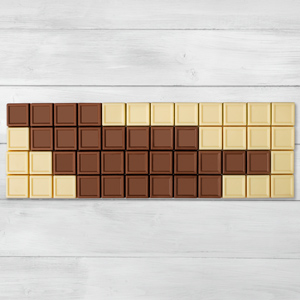 € 35.99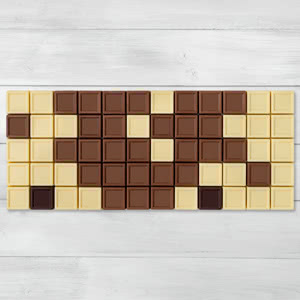 € 40.99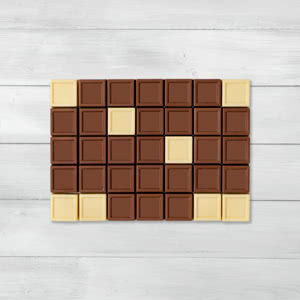 € 39.99
Complete the previous steps first
Delivery
from 3 days price from € 7.99
Made a spelling mistake?
Get a free reprint
Related products
Valentine's Gifts for Her
Find the perfect Valentine's gift for your wife, girlfiriend or romantic partner. We offer a wide range of personalised gifts that are a true reflection of your love for her. Make sure you're ready for the 14th of February, the day of love!