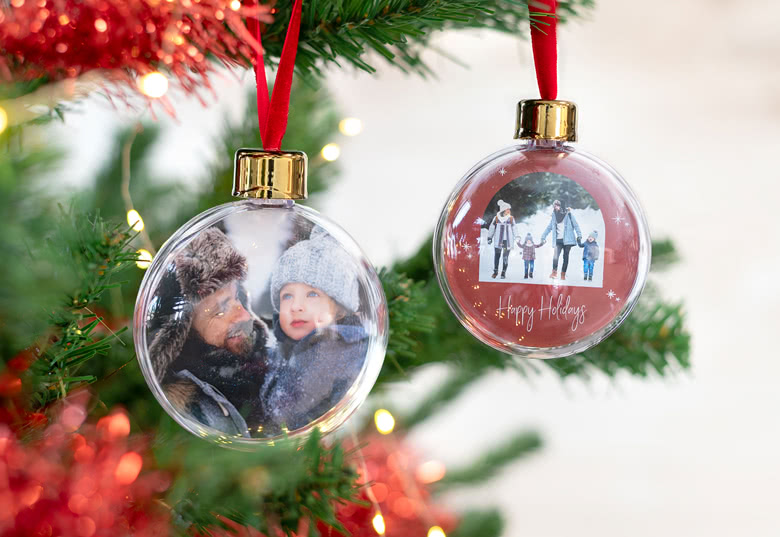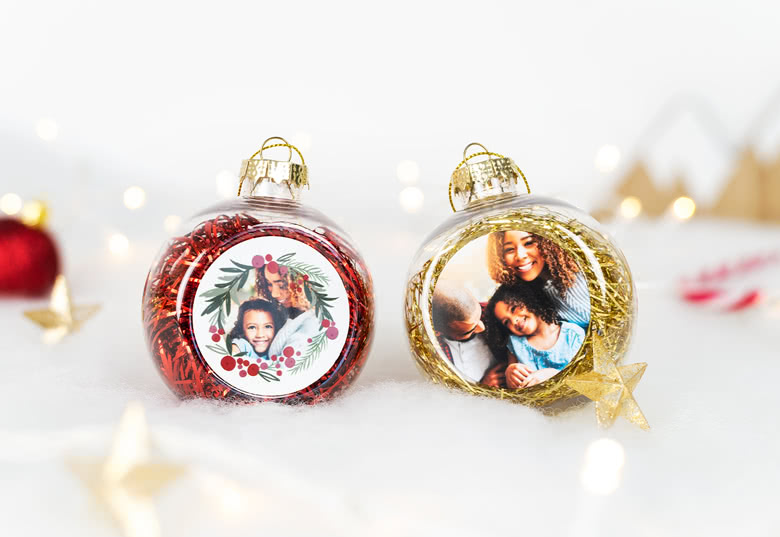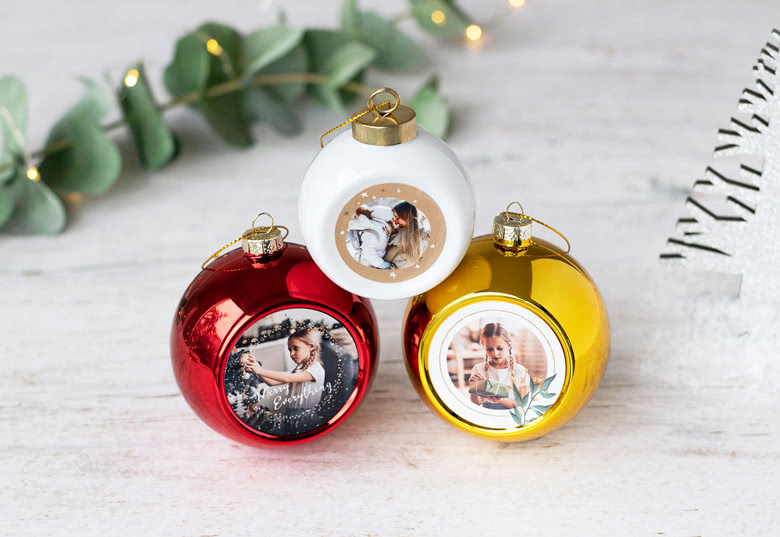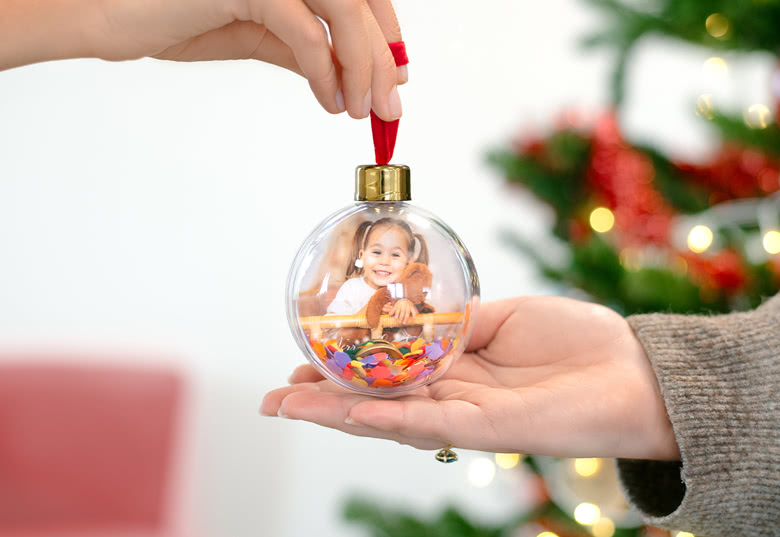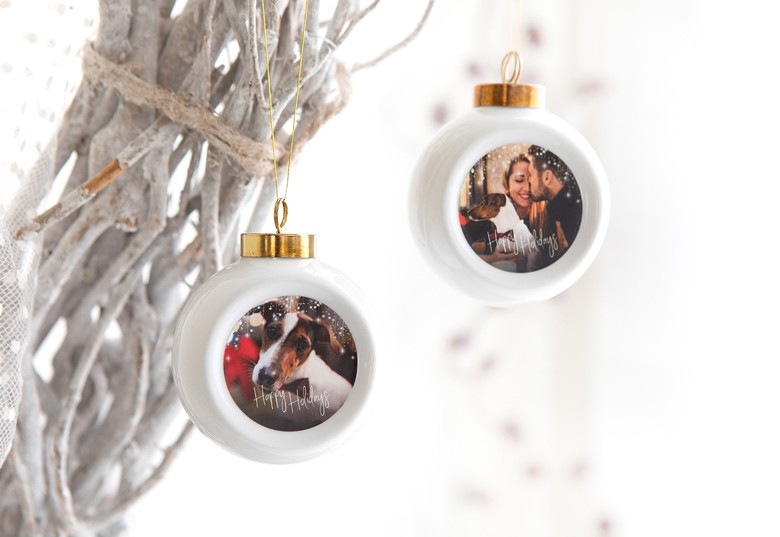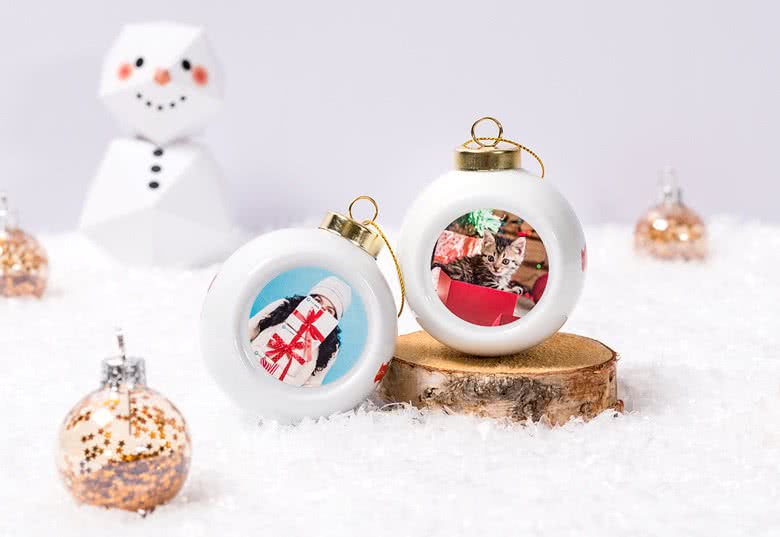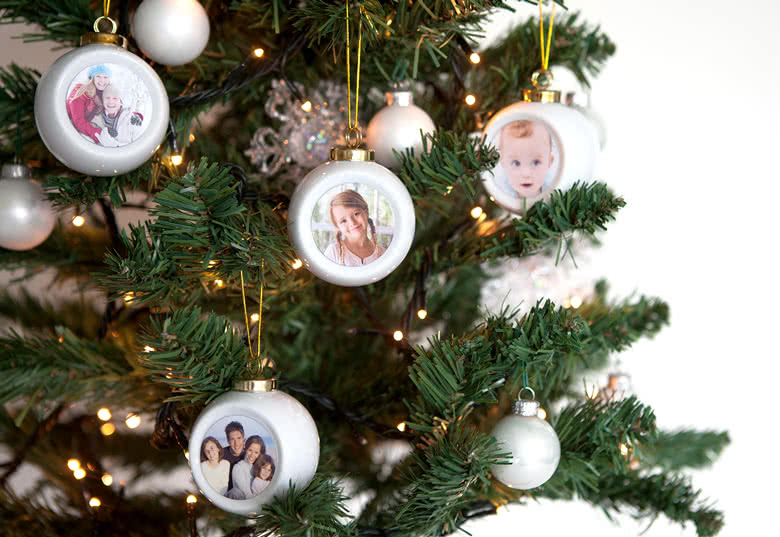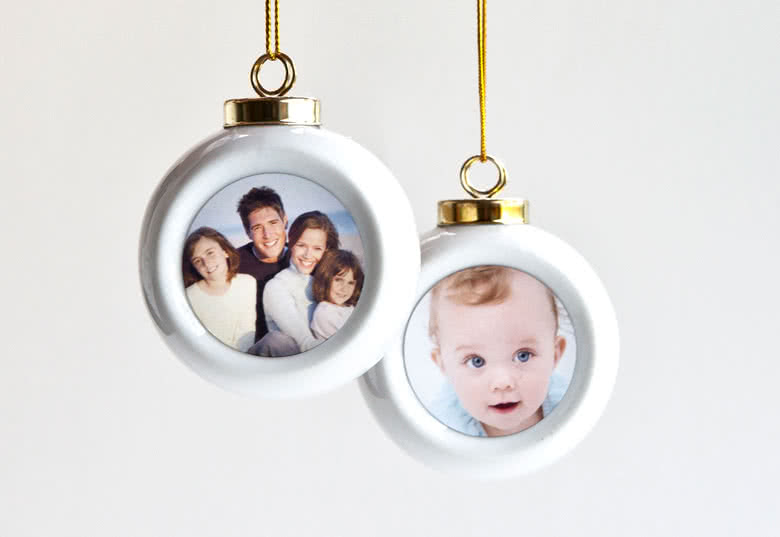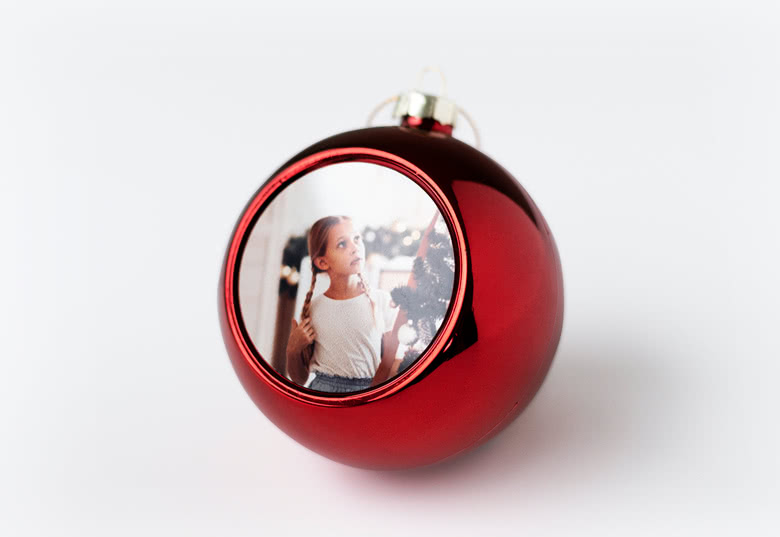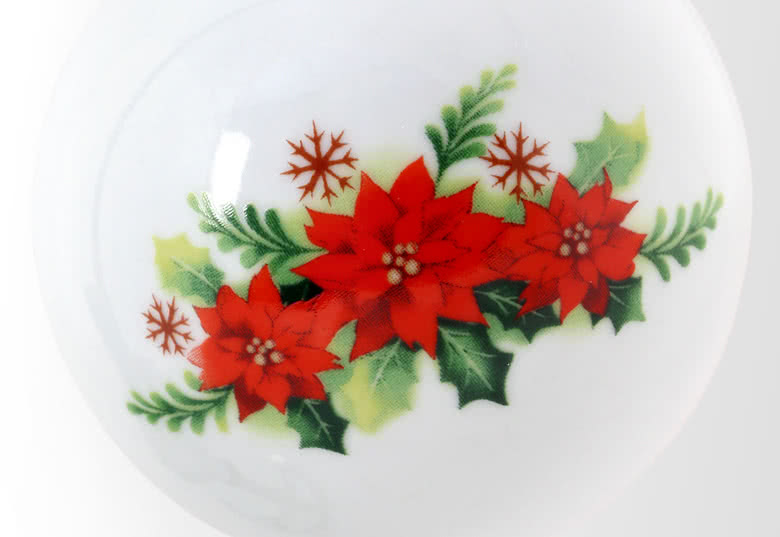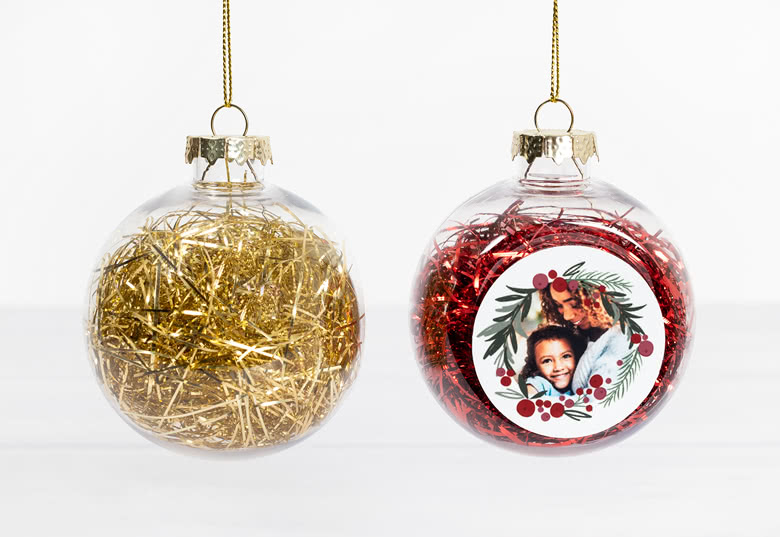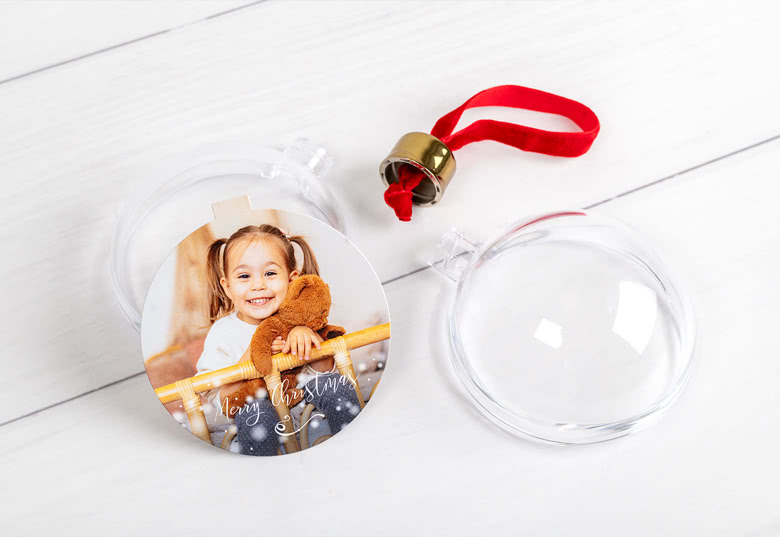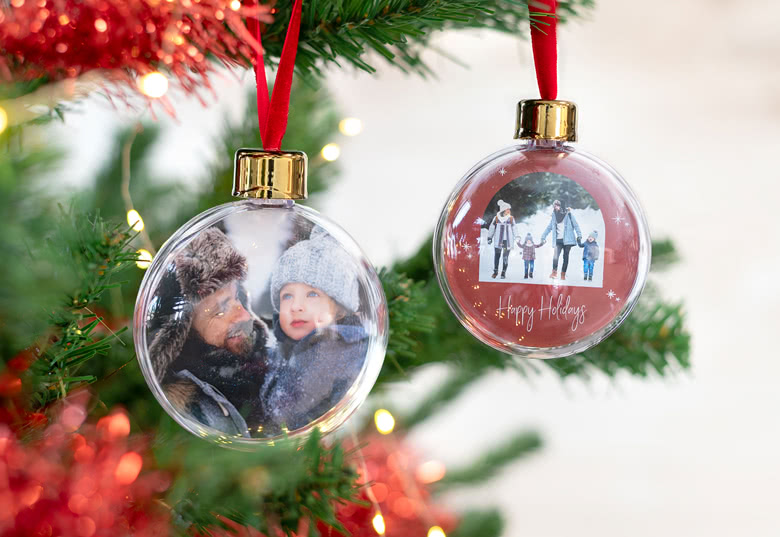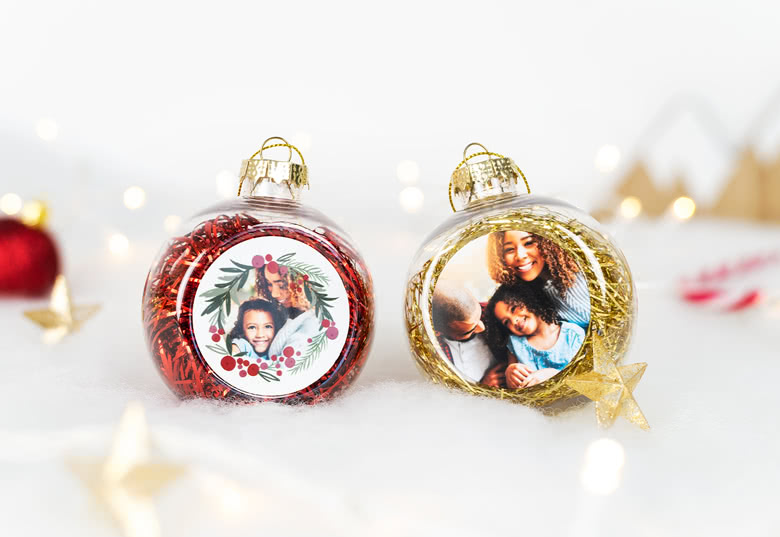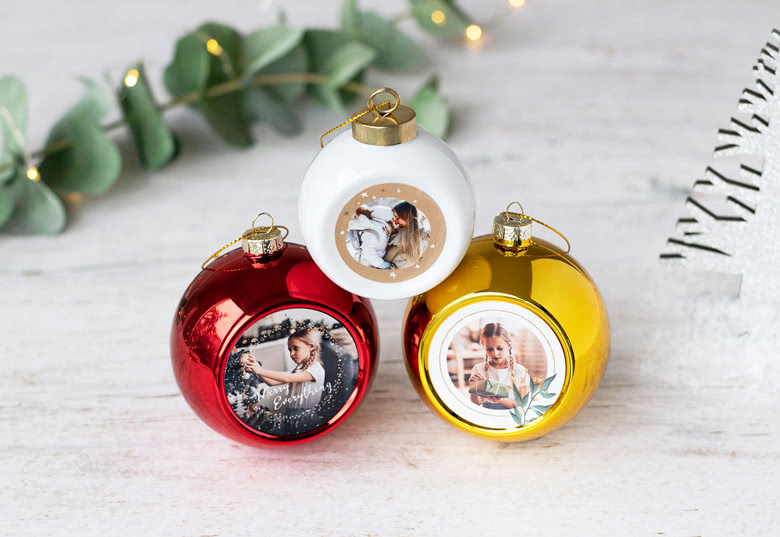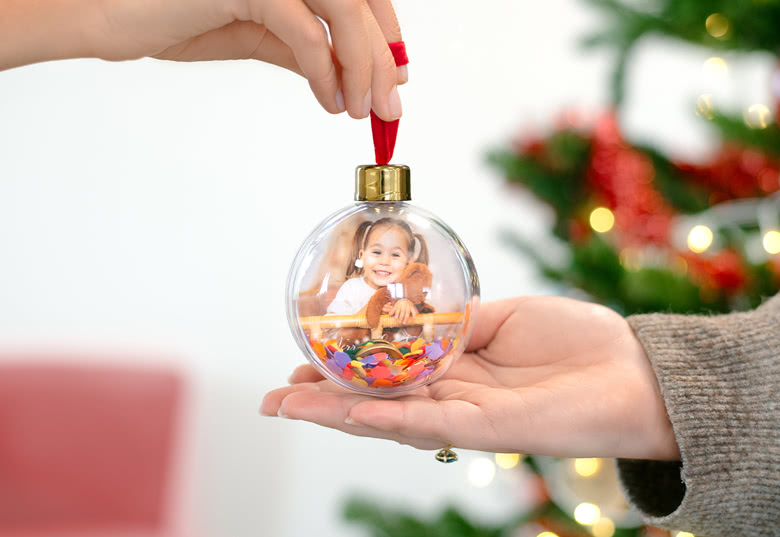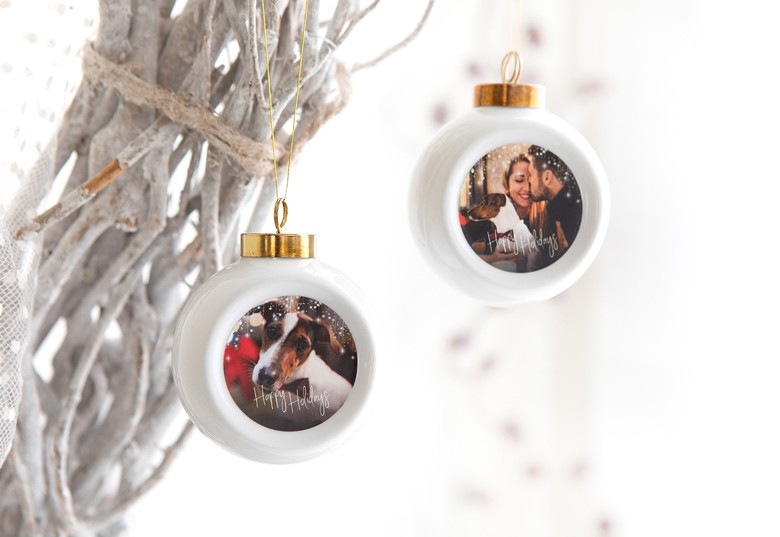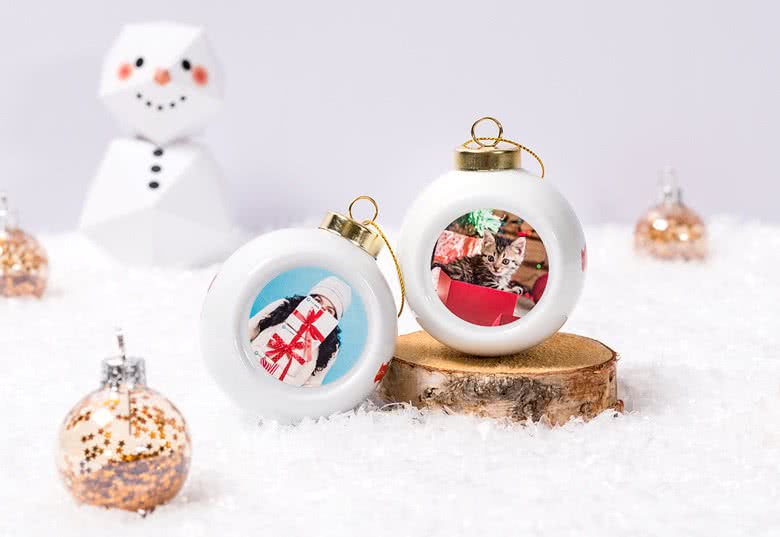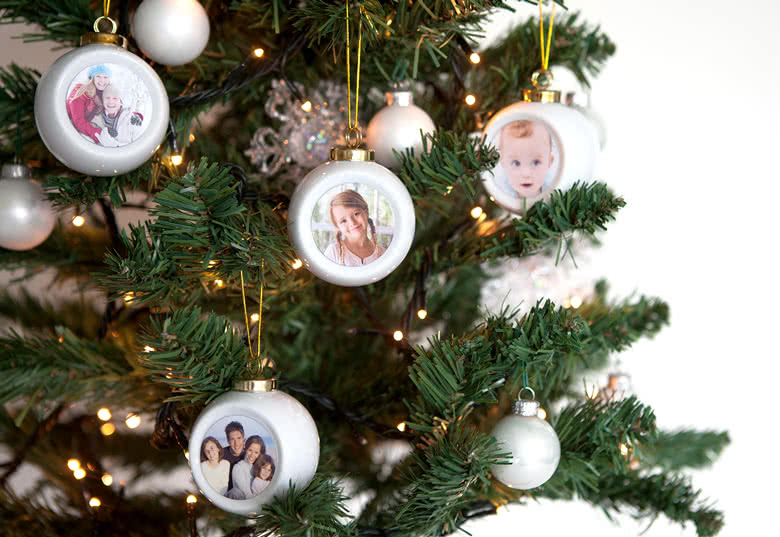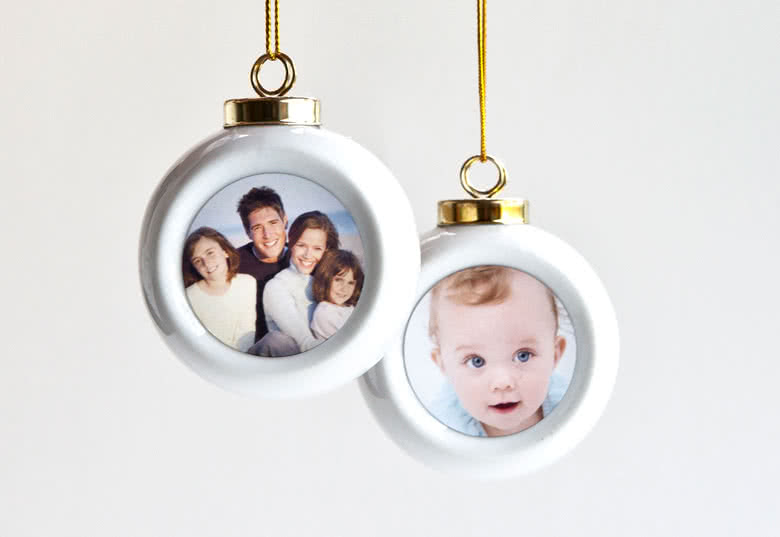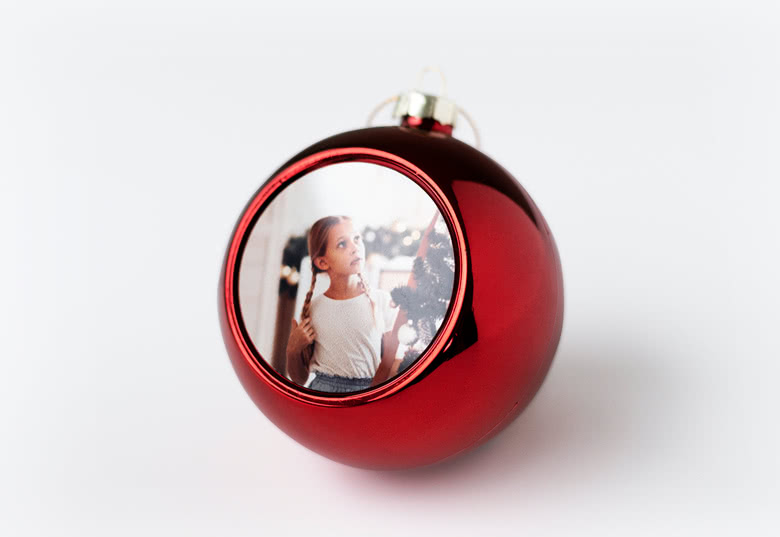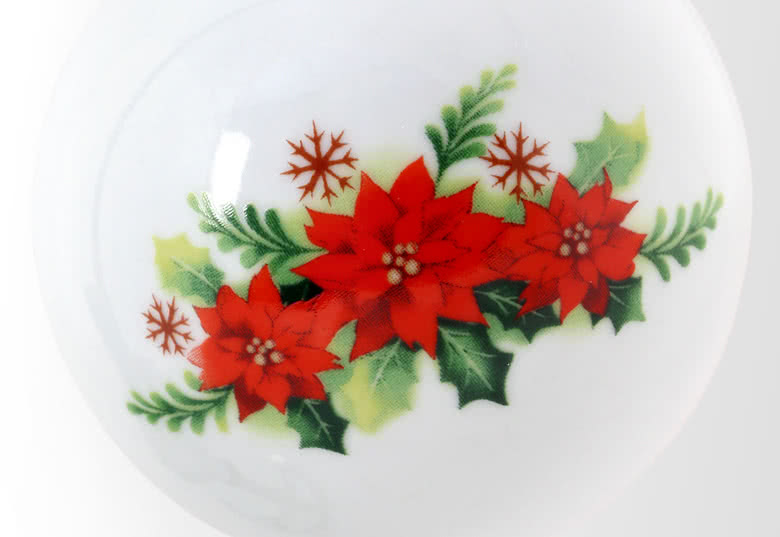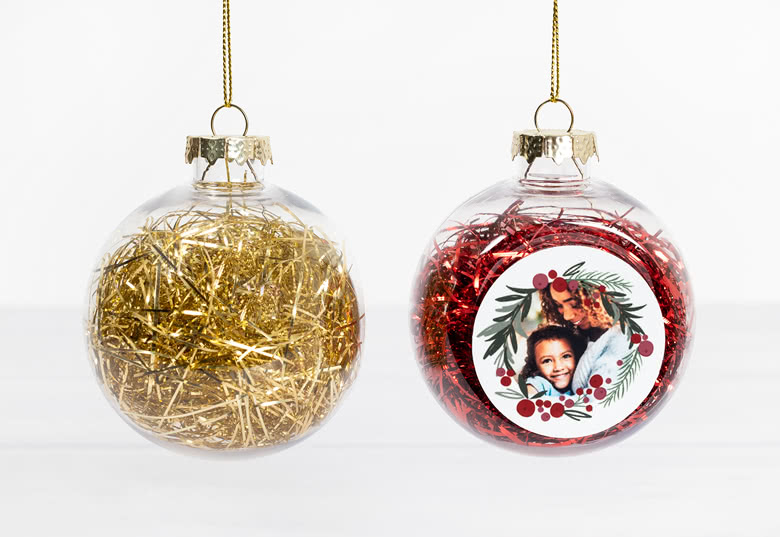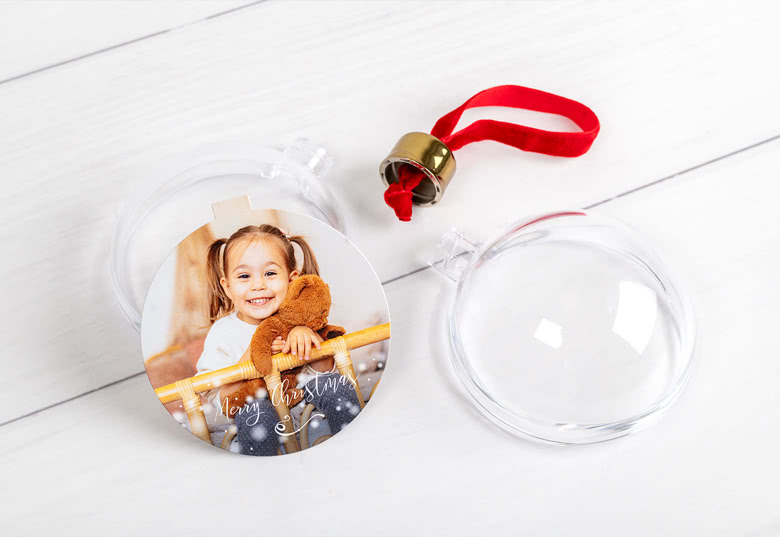 O Christmas tree!
Give your Christmas tree extra flair this year by adding these Christmas ornaments with a picture of your loved ones, friends, family or pets! You can also give them as a surprise gift to that special someone by adding a picture of both of you to the printable area on the bauble! They are a fun addition to make every Christmas tree that much more special.
Personalise 2 Christmas baubles with photos and/or text
Choose from a large variety of designs
A fully personalised gift, ready to use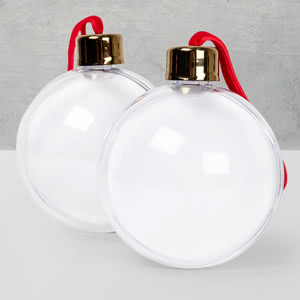 € 16.99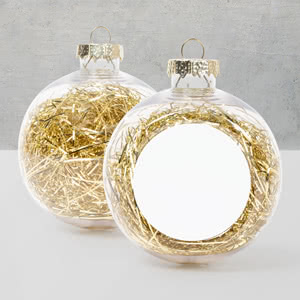 € 22.99
€ 22.99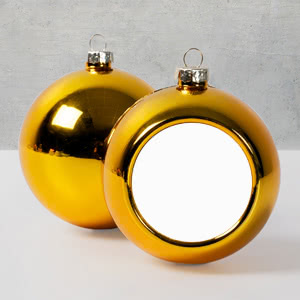 € 21.99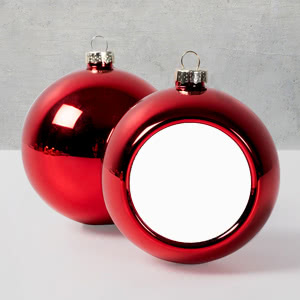 € 21.99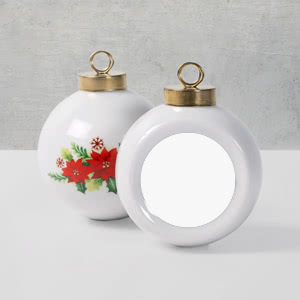 € 19.99
Complete the previous steps first
Delivery
from 3 days price from € 7.99
Made a spelling mistake?
Get a free reprint
Related products
Decorating the Christmas tree is a tradition during the holiday season that everybody looks forward to. It all starts with choosing the perfect tree! Luckily, there are trees in different sizes no matter real or artificial. That way there's a tree for everybody! Next up is choosing the right decoration, you'll need decoration that will make your tree stand out and sparkle the brightest. Personalised Christmas baubles are perfect for that. Put your favourite Christmassy quotes on them or add photos of your family, friends or pets and put them in the tree. Furthermore are ornaments, lights and a tree topper a must have for the perfect Christmas tree. In the mood for some more personalised Christmas decoration? Order a personalised tree topper here, or get yourself some fancy Christmas ornaments here. Or take a look at our Christmas decoration page, fully dedicated to all the festive decor you need.
Christmas tree baubles
Christmas baubles play an important role in adding colour, twinkle, and charm to the festivities.Can you imagine a Christmas tree without them? Neither do we! If you want to enhance your baubles you really need personalised ones. Choose a set of ceramic baubles to get that nostalgic retro feeling. Or get an unbreakable plastic set to keep your tree safe of children and pets. There are different fun variants of the plastic baubles to choose from. Complete clear ones with your photo or text in the centre, clear ones filled with tinsels or a fully coloured set. We have baubles that match with every tree.
Christmas baubles with photo and text
Not sure on how to personalise your baubles? Here are some fun suggestions! It's always fun to have some photos on your baubles, you can have each family member have its own one! That way you can decorate the Christmas tree with the whole family. Don't forget your pets! They will make the best addition to your tree, choose their cutest or goofiest photo and put them on your Christmas baubles. Not so set about photos? Personalise them with your favourite quote, movie line or simply a name. What about combining photo and text? The possibilities are endless.