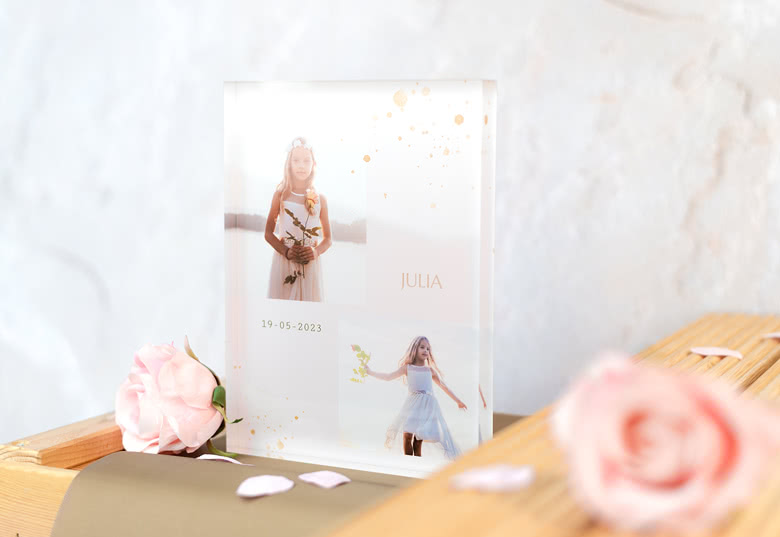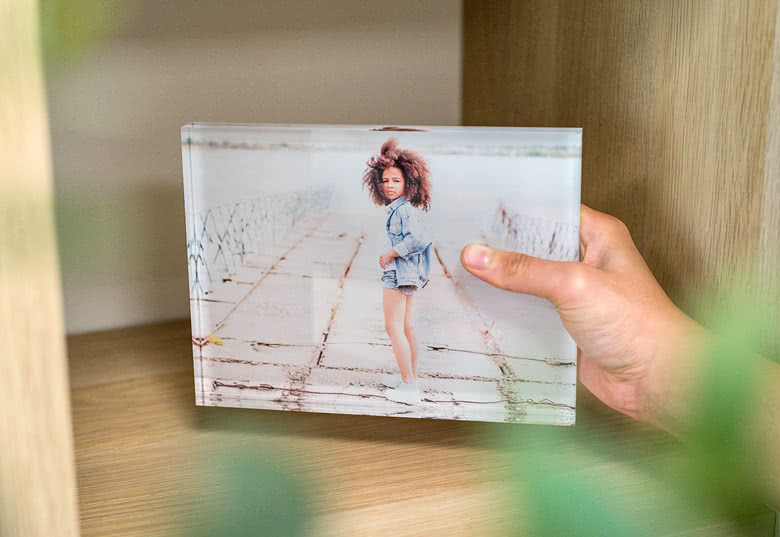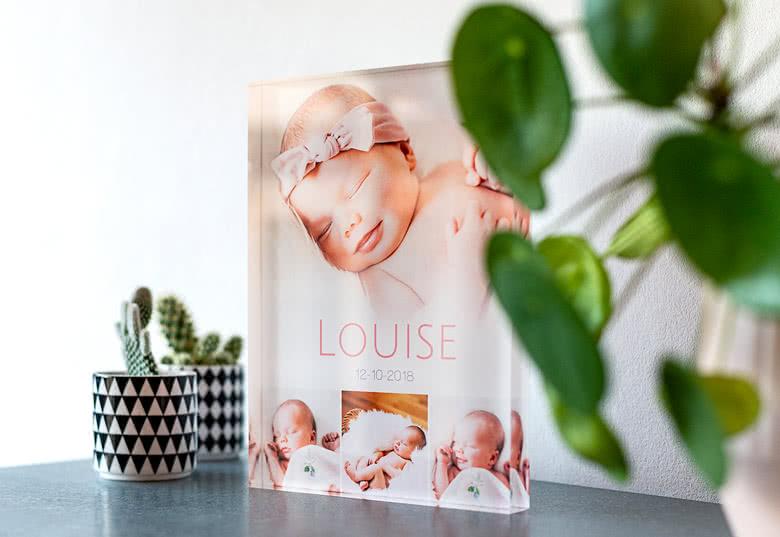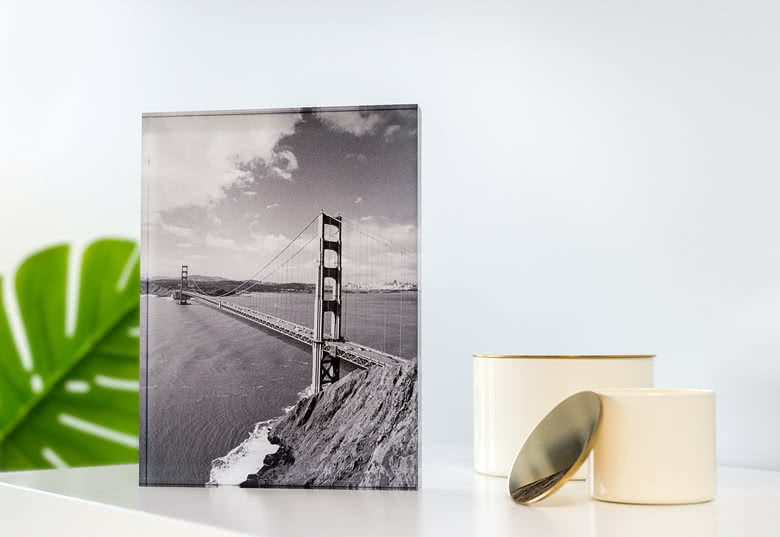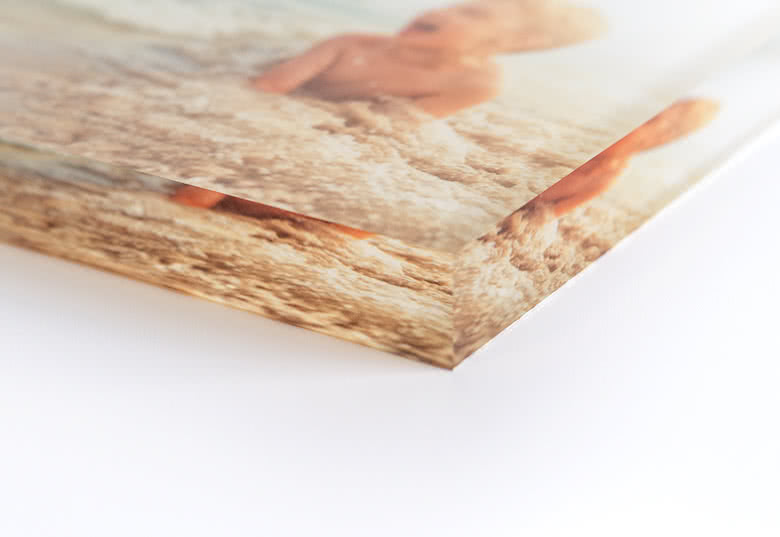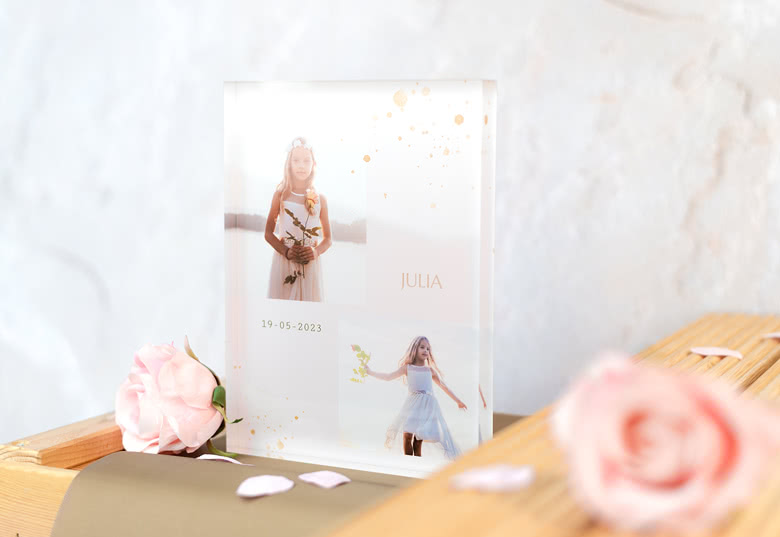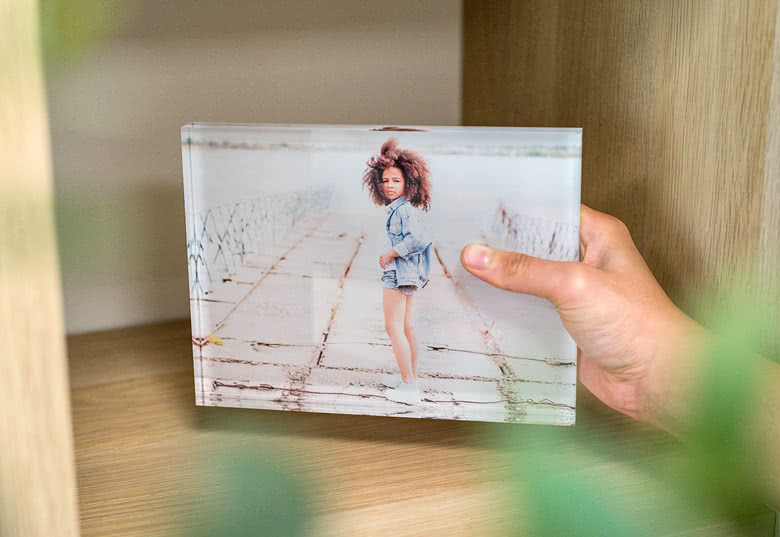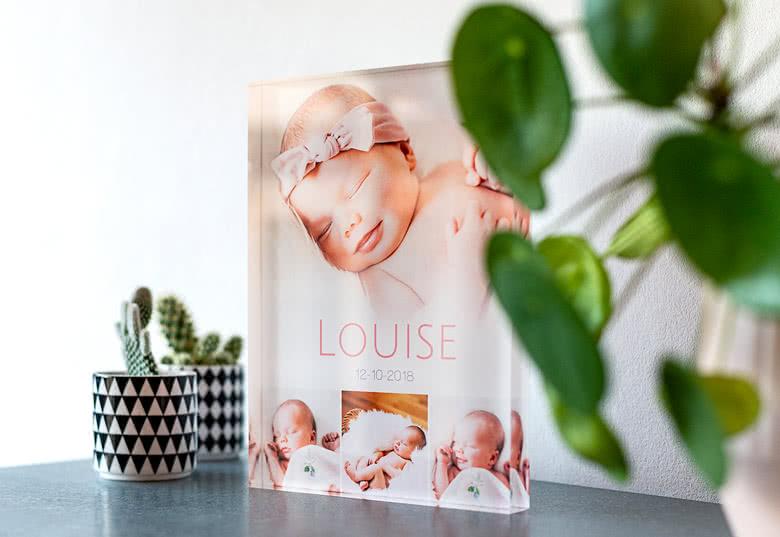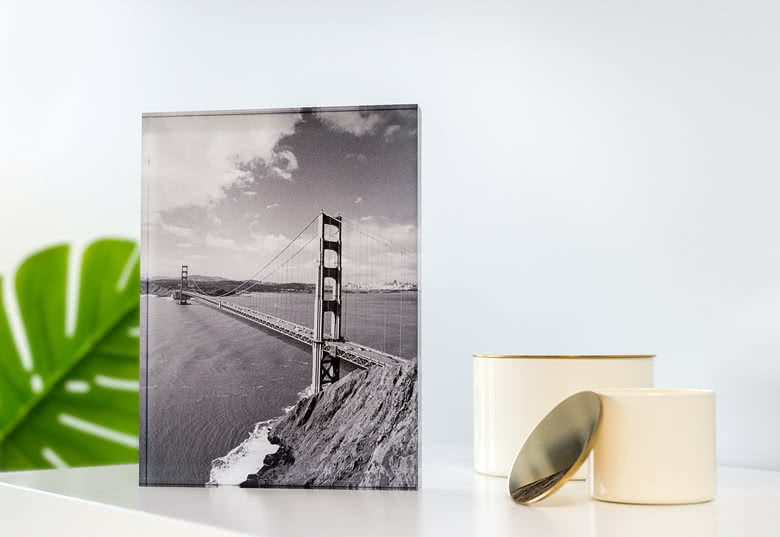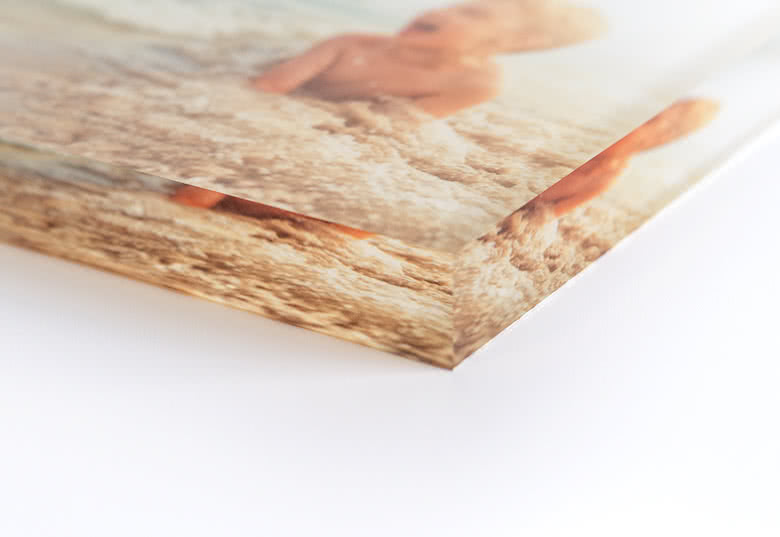 Description
Add colour to your desk with a personalised acrylic photo block
Emphasise those special moments with a personalised Acyrlic Photo Block with smartphoto. Brighten up your home or desk with a modern photo display.
Add a glossy finish with vivid colours to your favourite memories on an acrylic photo block. Perfect for the office and home displays or for an original yet stylish gift for friends and family.
Acrylic Photo Block – mounted glass display
High gloss finish, vivid colours and intense depth effect
Photo applied to the back of the acryl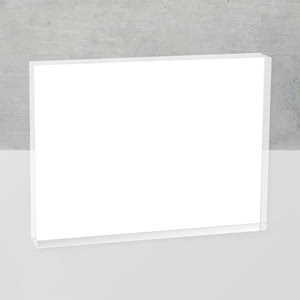 € 37.99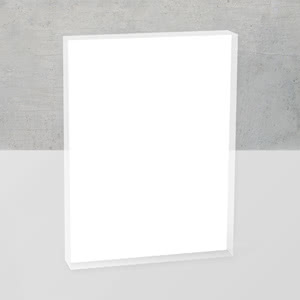 € 37.99
Complete the previous steps first
Delivery
from 4 days price from € 7.99
Made a spelling mistake?
Get a free reprint
Related products
Valentine's Gifts for Her
Find the perfect Valentine's gift for your wife, girlfiriend or romantic partner. We offer a wide range of personalised gifts that are a true reflection of your love for her. Make sure you're ready for the 14th of February, the day of love!