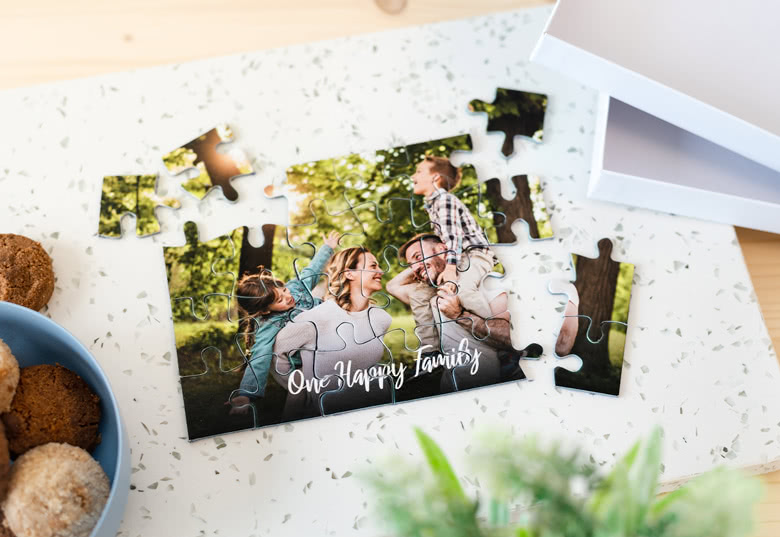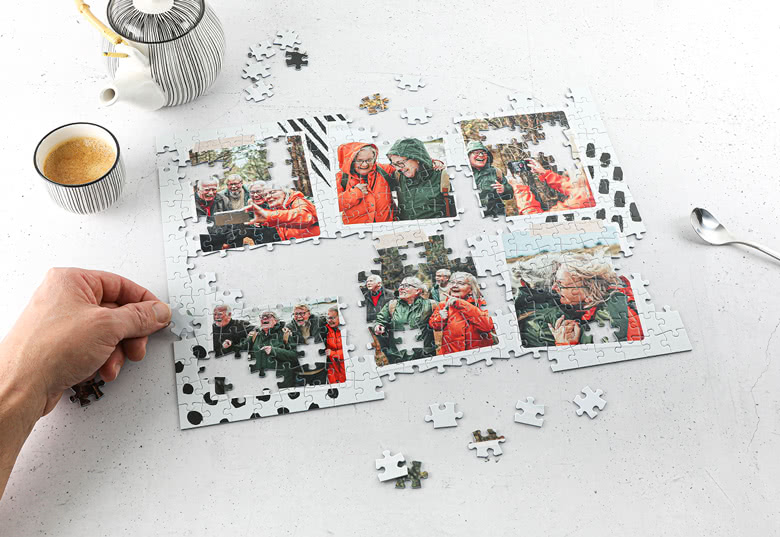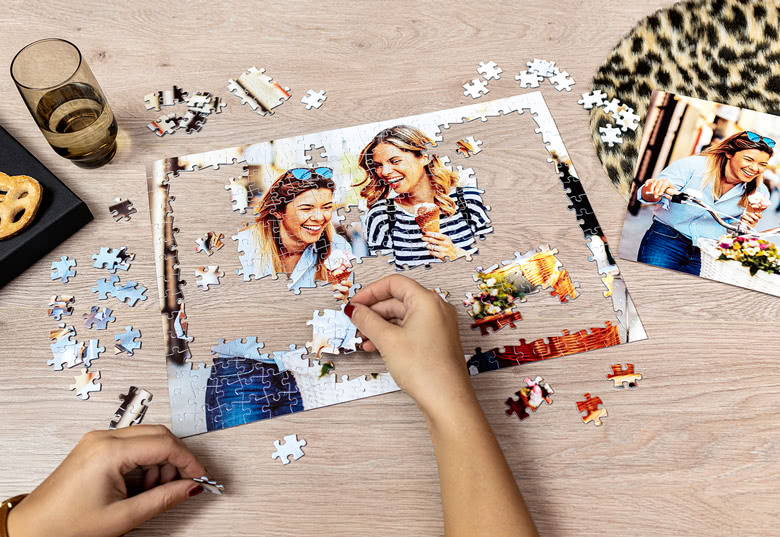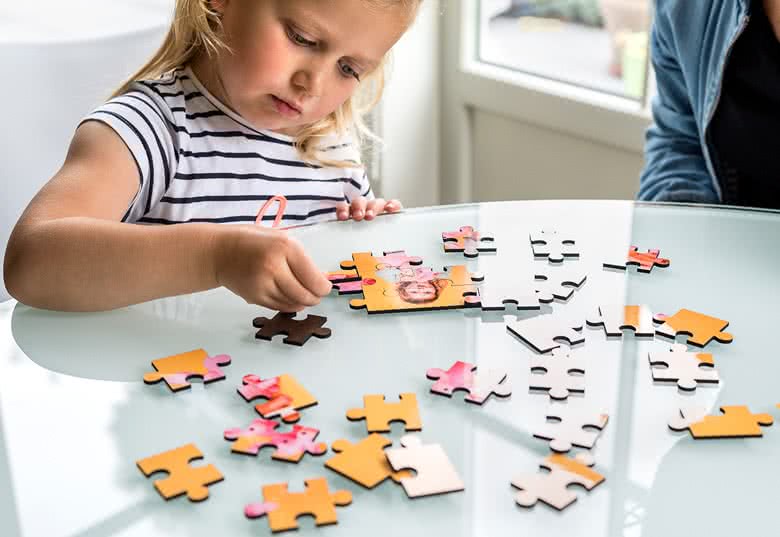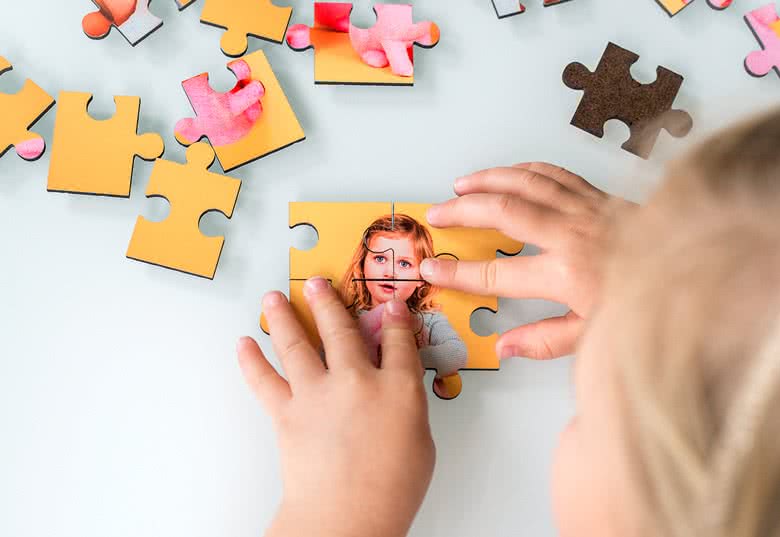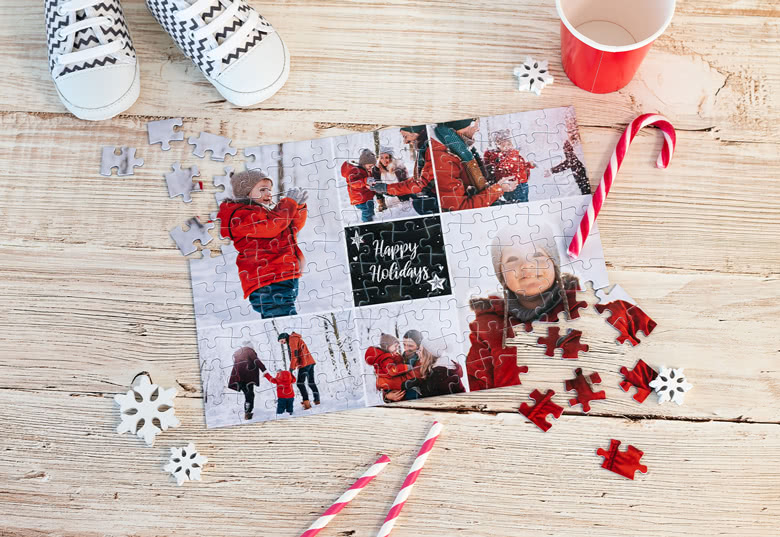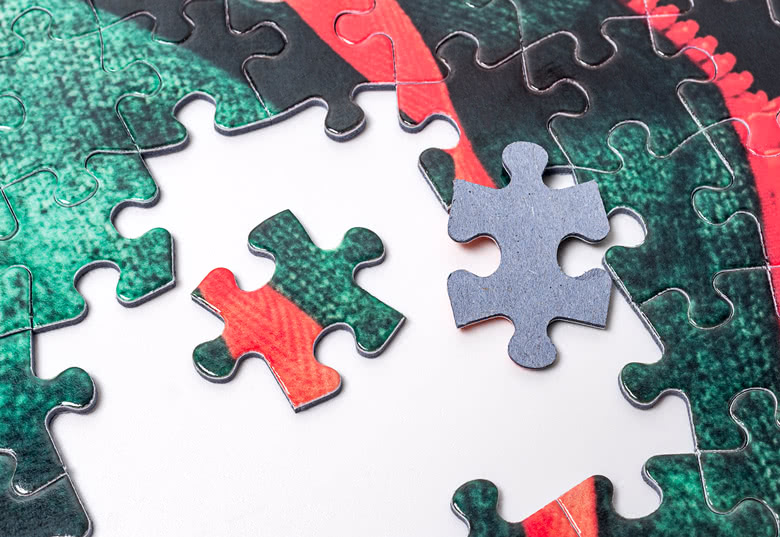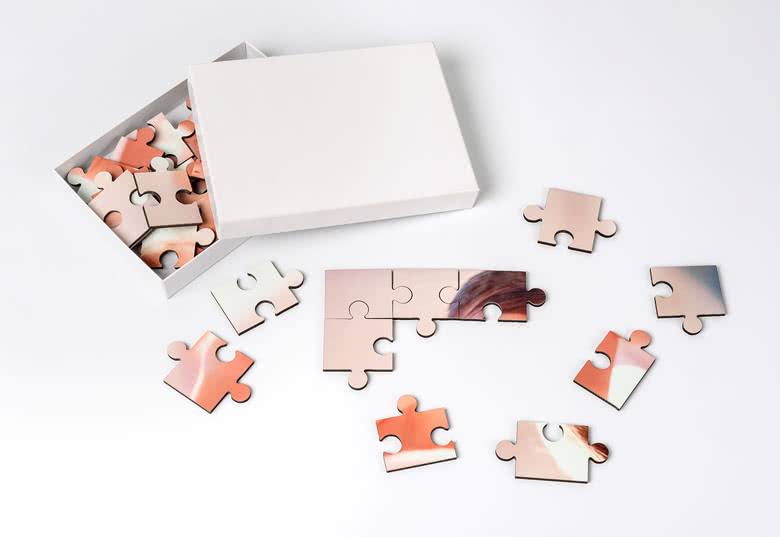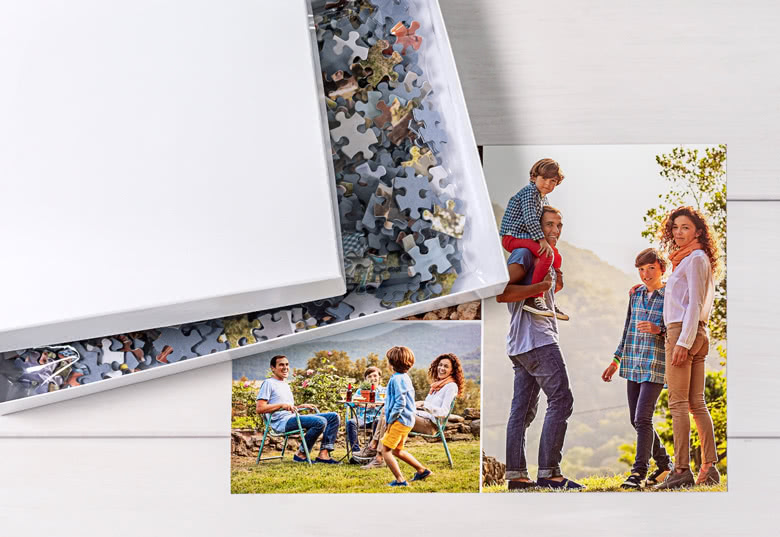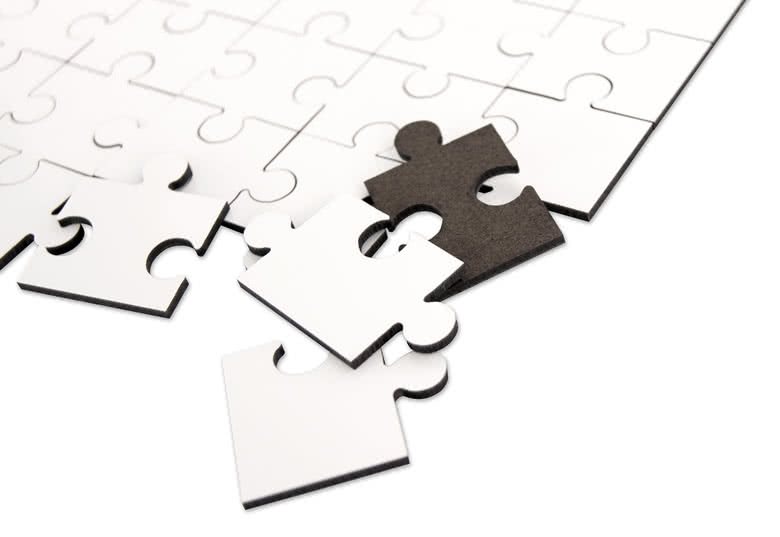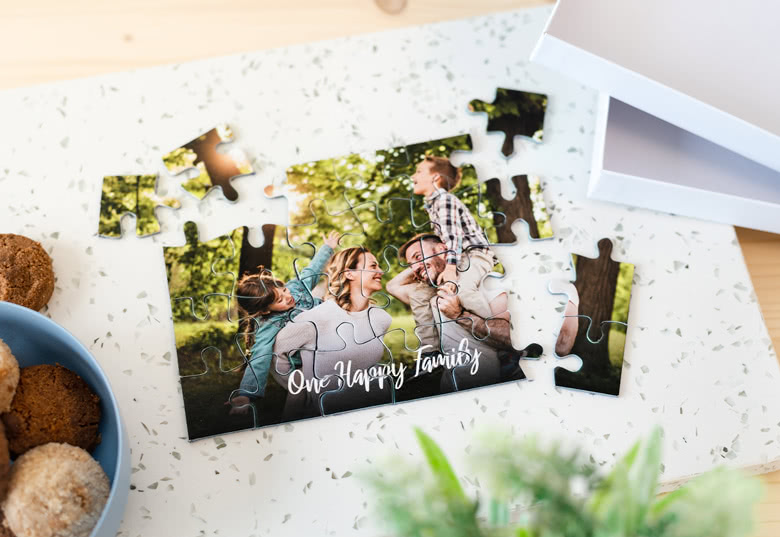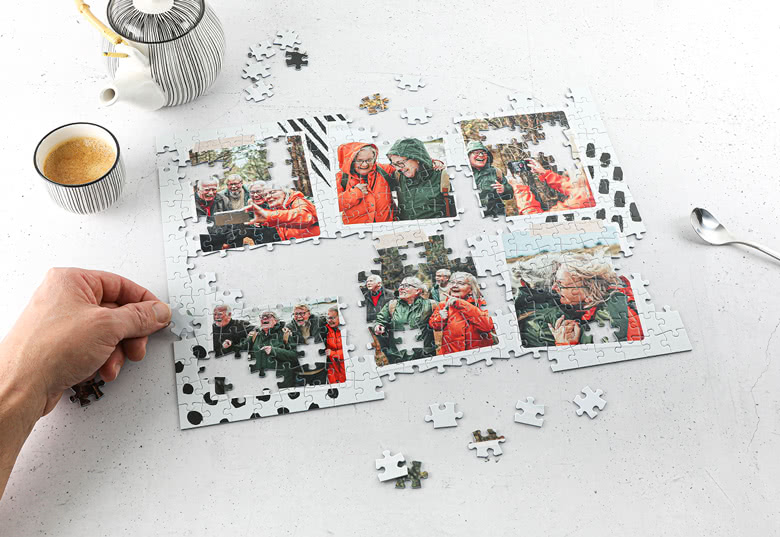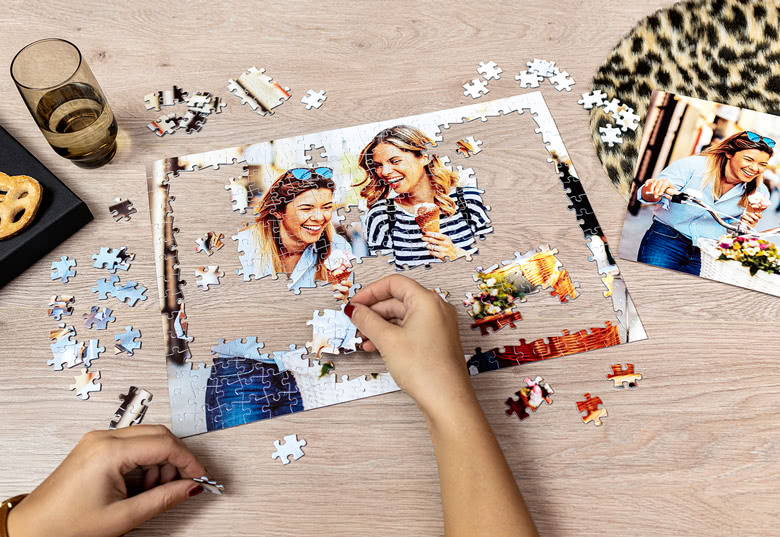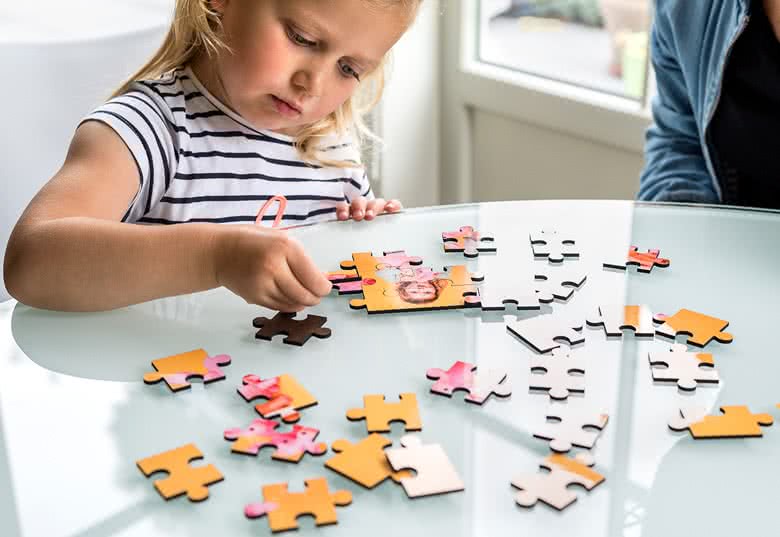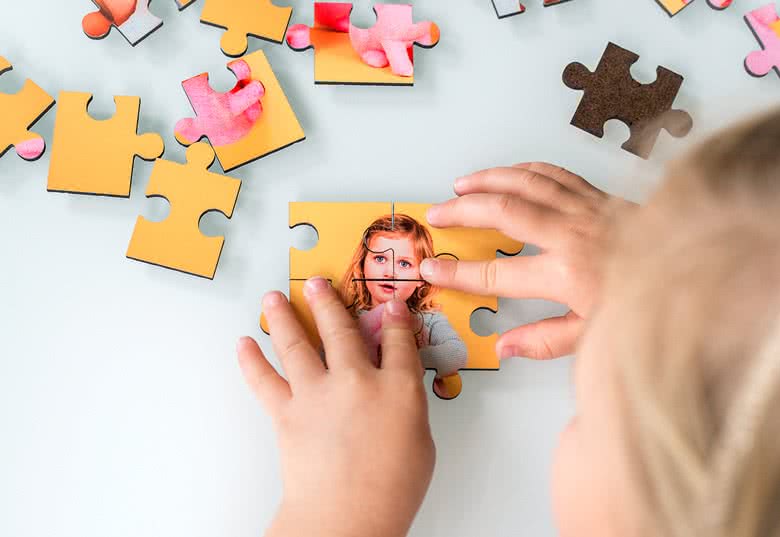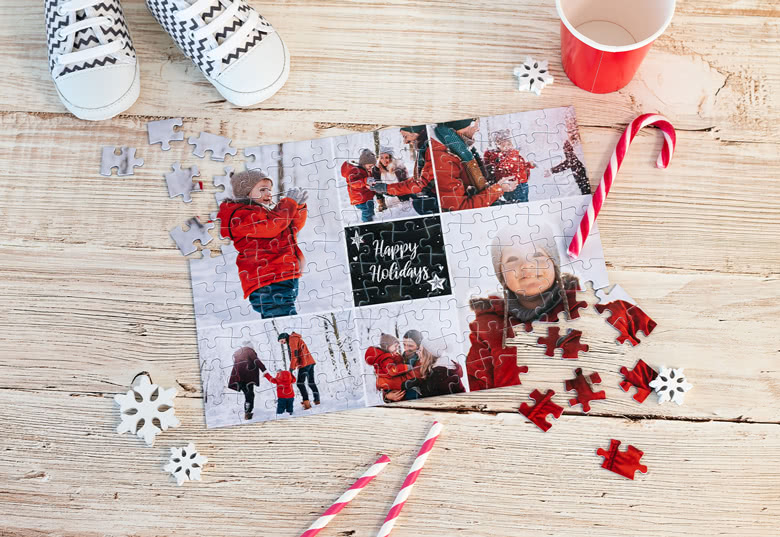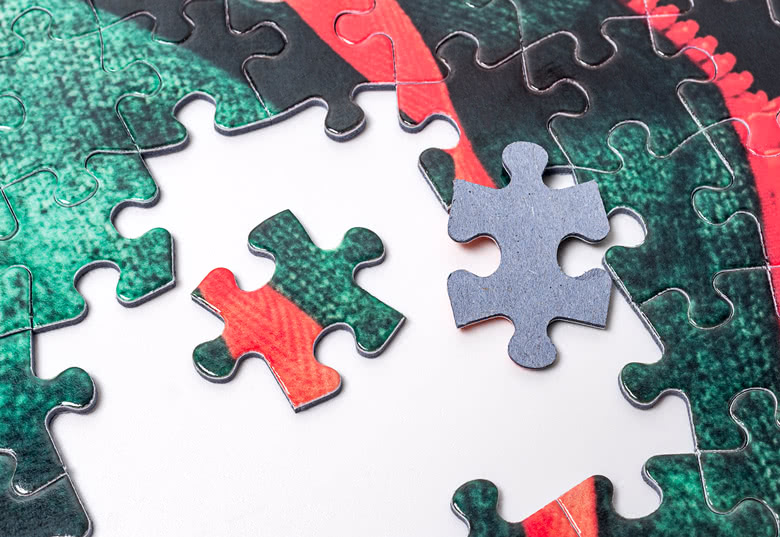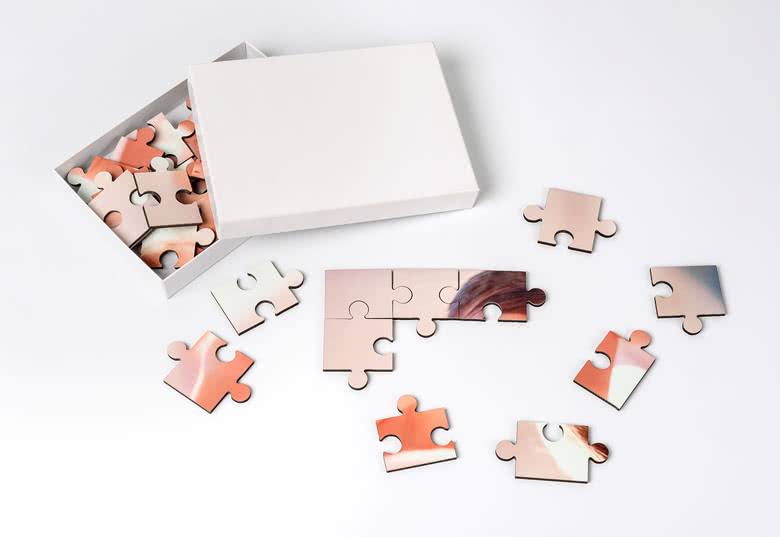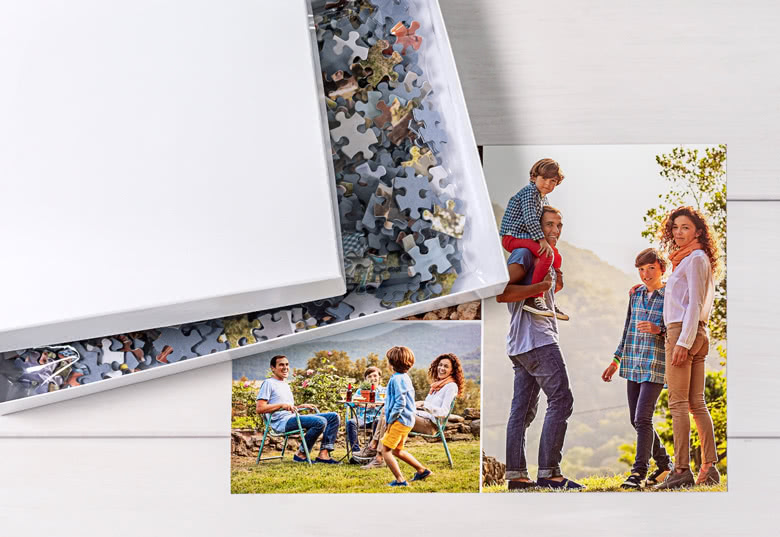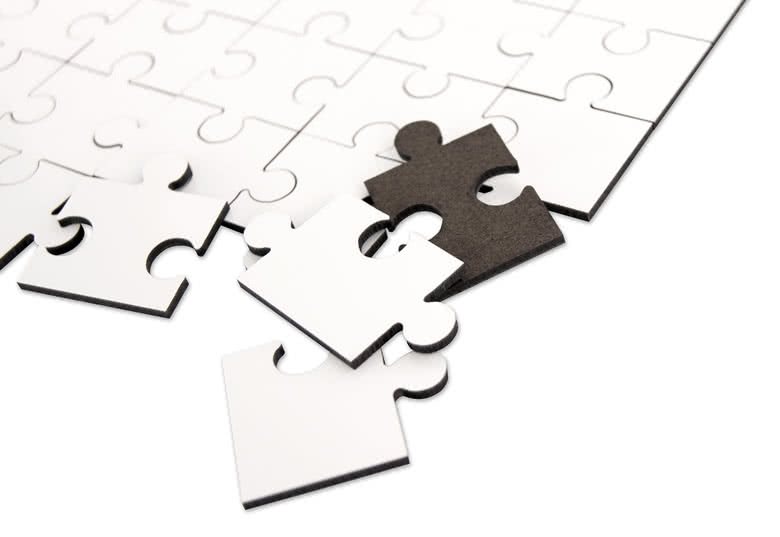 Piece together those great moments in life!
When making a jigsaw puzzle, are you an "edge pieces first" type or more of a "colour blocks first" person? Find out now by creating your own personalised jigsaw puzzle and gear up for endless hours of jigsaw puzzle pleasure! Select your favourite photo and upload it on our website - within minutes you have created your personal jigsaw. The perfect sunday afternoon activity to relive and cherish some of life's magical moments in an original way, now up to 1000 pieces!
Personalise with text and/or photo
Quality finish
Brings joy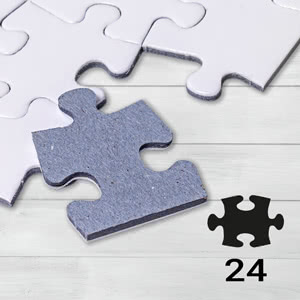 Puzzle 24 pieces (hard cardboard)
€ 14.99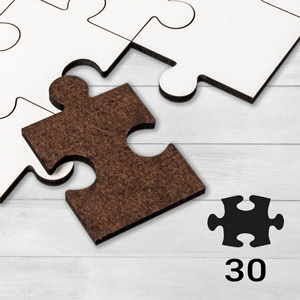 € 20.99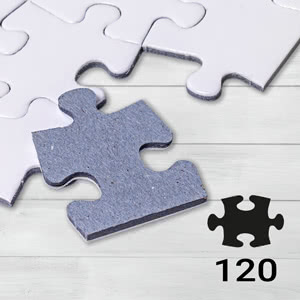 Puzzle 120 pieces (hard cardboard)
€ 21.99
Puzzle 315 pieces (hard cardboard)
€ 26.99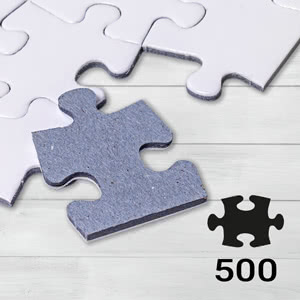 Puzzle 500 pieces (hard cardboard)
€ 33.99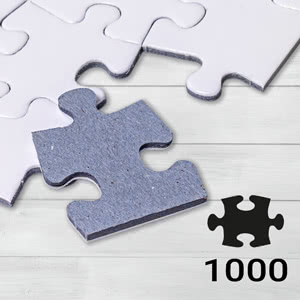 Puzzle 1000 pieces (hard cardboard)
€ 44.99
Complete the previous steps first
Delivery
from 3 days price from € 7.99
Made a spelling mistake?
Get a free reprint
Related products
Photo Jigsaw Puzzle
A personalised photo jigsaw puzzle: the perfect gift
A photo jigsaw is a popular gift that is suitable for all occasions and ages. Your shared memories will be built piece-by-piece, making for a really special puzzle experience. Put the puzzle together with family and friends, or enjoy a relaxing moment alone with a cherished memory.
A 1000-piece jigsaw puzzle of your favourite photo
Give them a jigsaw of their favorite photo for mammoth puzzling sessions! If you're a puzzle lover, the 1000-piece puzzle is ideal for you and the whole family. Choose a photo (or several) from your holiday, a family celebration, or an important moment, and let us transform it into a unique jigsaw puzzle. Order now for yourself or your loved ones, and celebrate your memories!
Photo jigsaw for your kids - work on patience and problem solving while having fun
Give the kids a unique jigsaw puzzle for family time. Create a puzzle with 24 to 1000 pieces using a photo they have chosen and share a building, bonding experience. Your photo puzzle is not only fun, it's educational and develops problem-solving skills, coordination, and patience. You can choose the number of pieces, so you can make personalised puzzles for children of all ages. Order now to create new memorable moments.
Need inspiration to choose the image for your custom jigsaw?
A world of possibilities is open to you. A good option is to choose a photo of an important moment; a family celebration; or a trip. You can immortalise any moment of joy you've shared with your loved ones. The photo can be arranged in a variety of ways thanks to our wide range of designs. You could also use drawings or paintings by the kids. You might even want to use an abstract image and create a custom puzzle for the more creative, or images of your favorite landscapes, sports, or hobbies. If you have pets, they can also be a good source of ideas for your photo puzzle. The important thing is to choose an image that evokes positive memories. With your personalised puzzle, you can transform memories into moments of sharing and togetherness.
Personalised photo puzzle to assemble as a couple
Share a moment of relaxation and togetherness with your other half. Assemble a personalised puzzle that symbolises your love together as a couple.
Photo jigsaw to announce an event
A personalised jigsaw is an original and unusual way to announce an event or some great news. Announcing your pregnancy, exam results, engagement, or any other event with a personalised puzzle will keep them in suspense, right up until the big reveal!