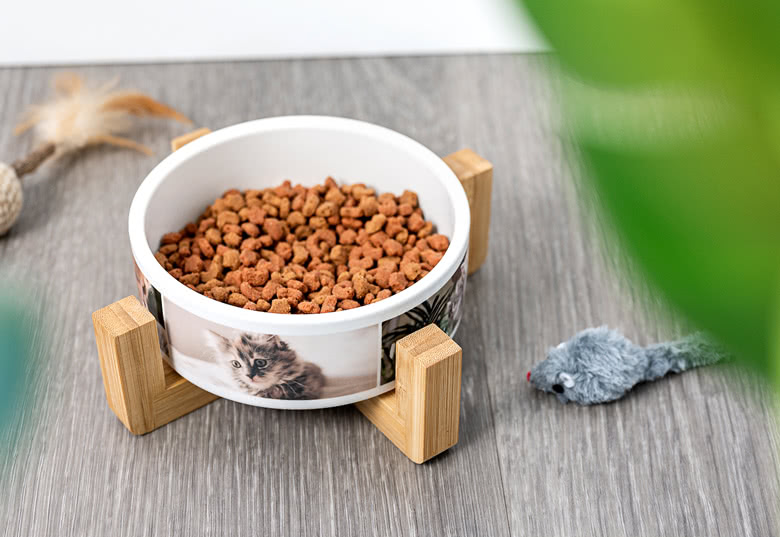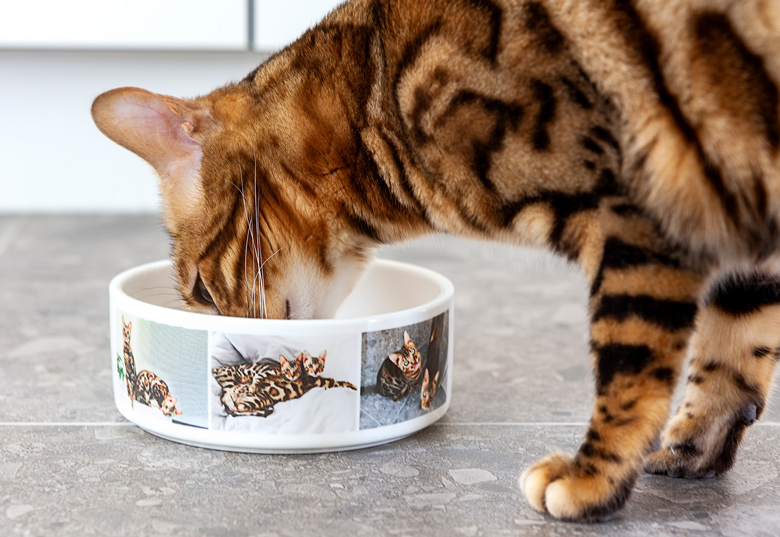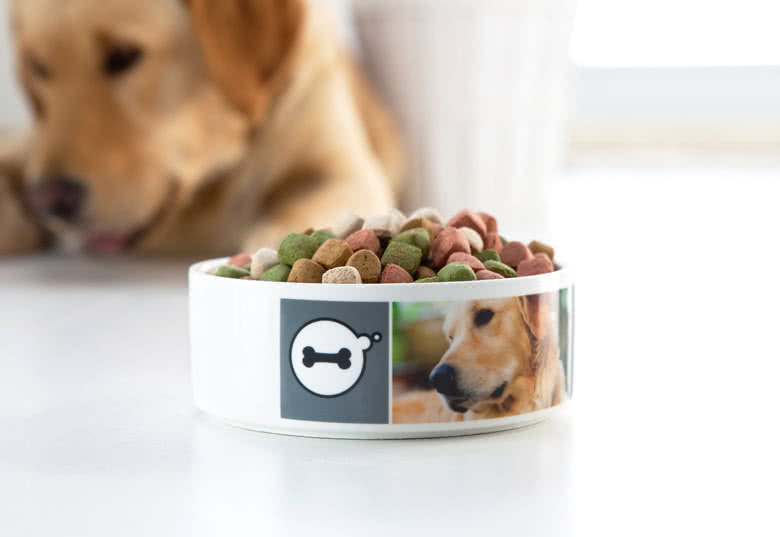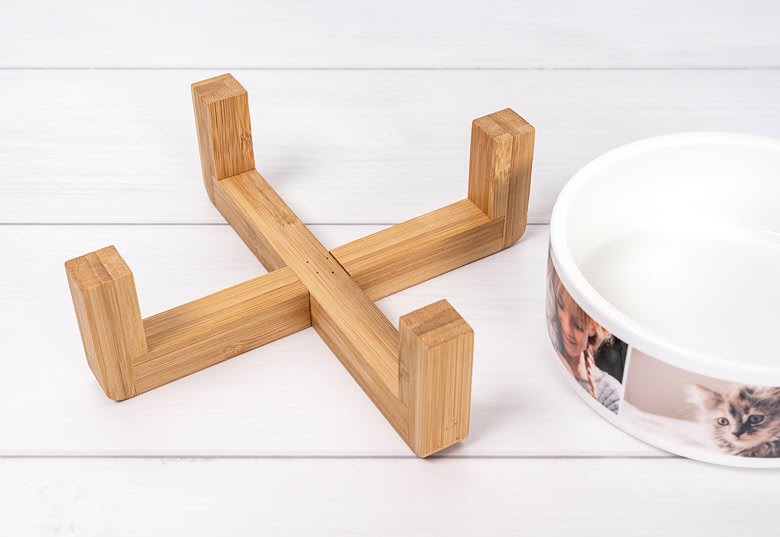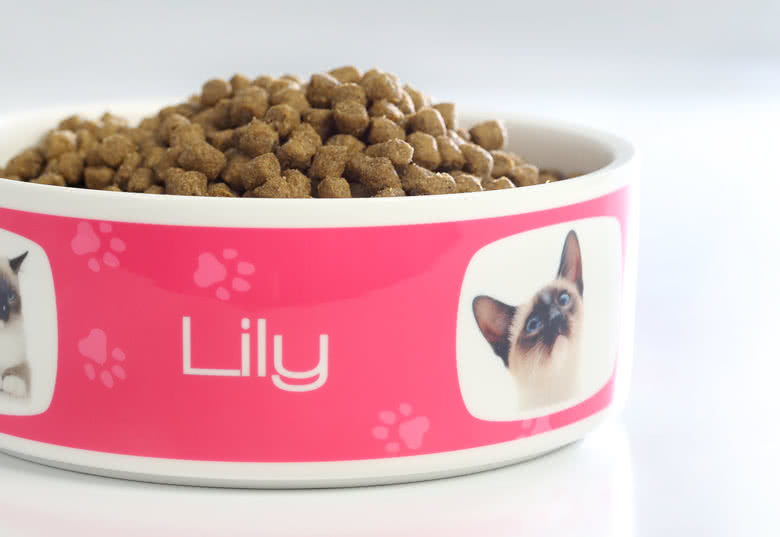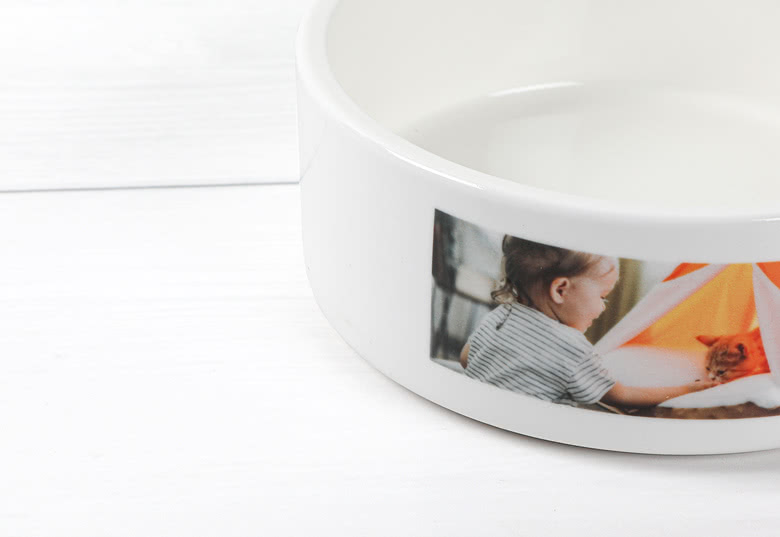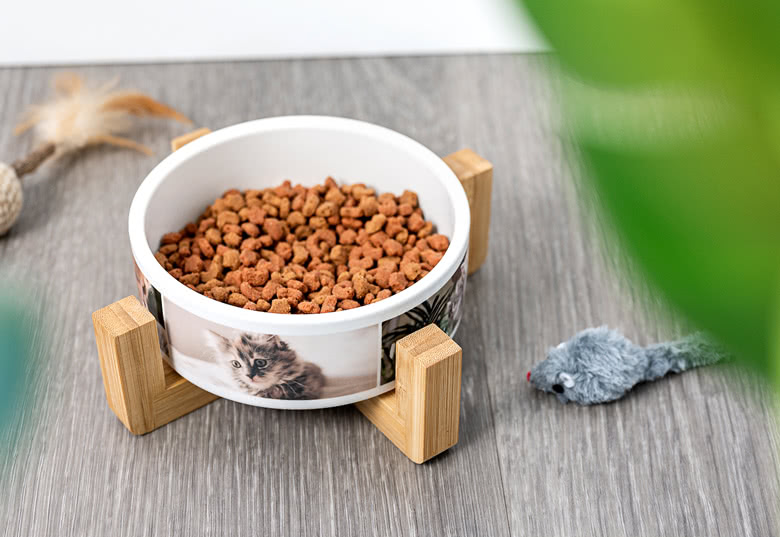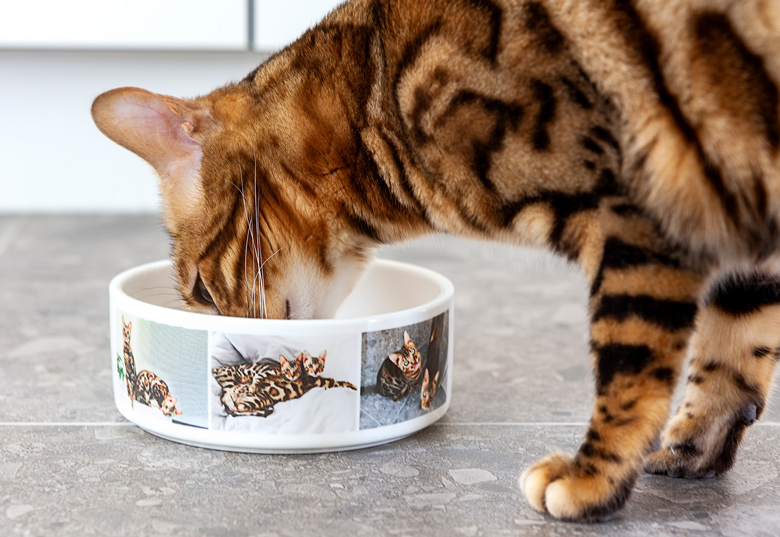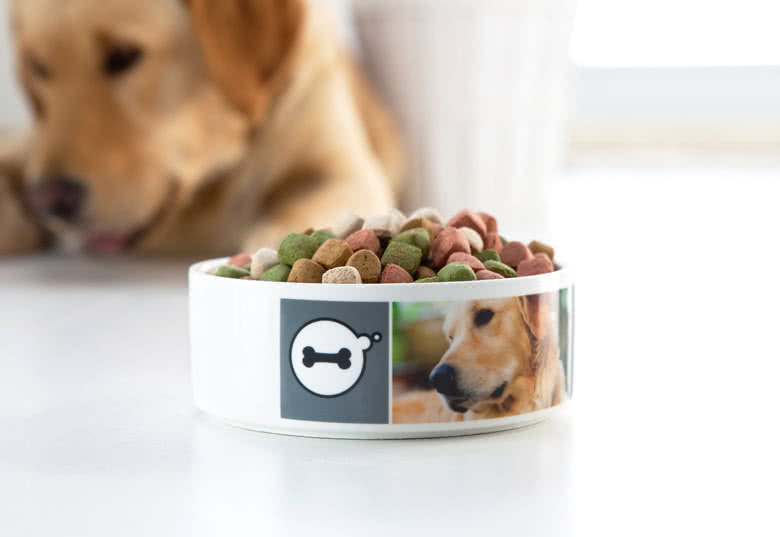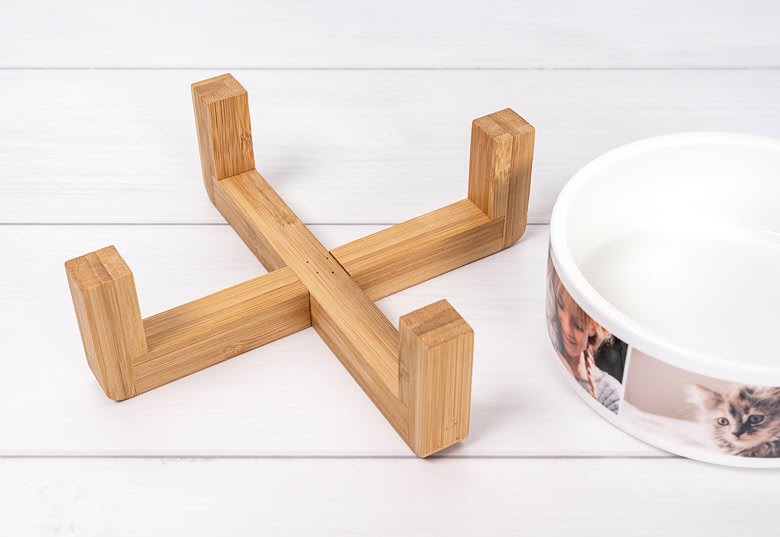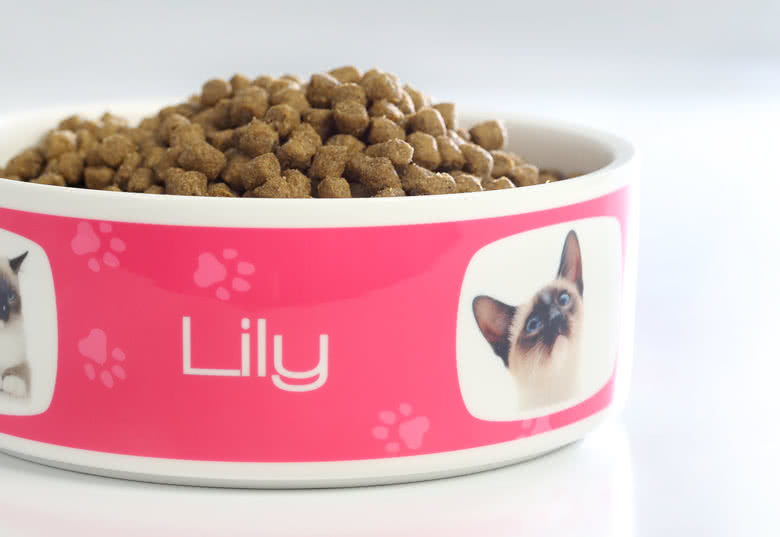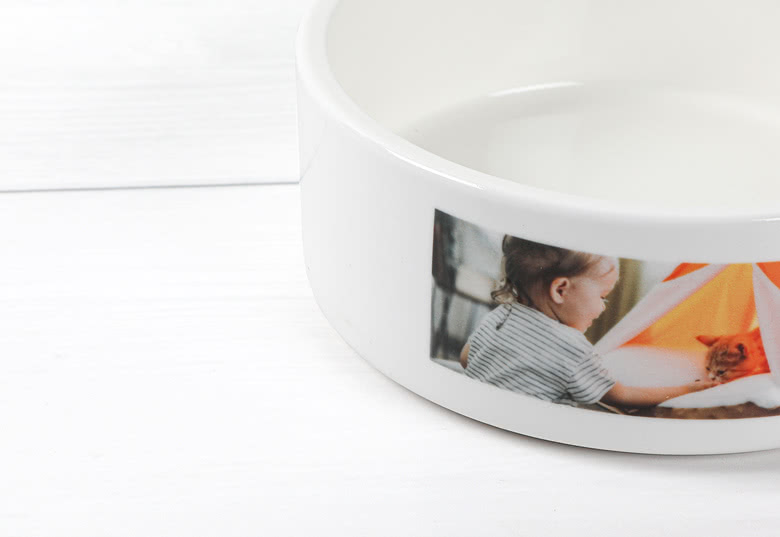 Description
In for a treat
Cat people and dog lovers, you may have your differences, but you are alike for the most important part of being a pet owner. You love your cat or dog and want to create a home for it. As an inevitable part of the family, the perfect gift for your dog and cat is a personalized Pet Bowl for tasty meals, refreshing drinks and well deserved treats.

It is recommended to wash the bowl by hand.
100% white ceramic
Heavy for more stability
New! Add a wooden bowl holder for a more ergonomic posture

Wooden holder
Wooden bowl holder made out of bamboo
Prevents slipping, keeps the bowl in place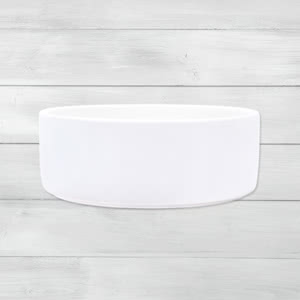 € 21.99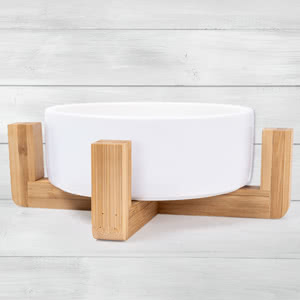 € 29.99
Complete the previous steps first
Delivery
from 4 days price from € 7.99
Made a spelling mistake?
Get a free reprint
Related products
Valentine's Gifts for Her
Find the perfect Valentine's gift for your wife, girlfiriend or romantic partner. We offer a wide range of personalised gifts that are a true reflection of your love for her. Make sure you're ready for the 14th of February, the day of love!