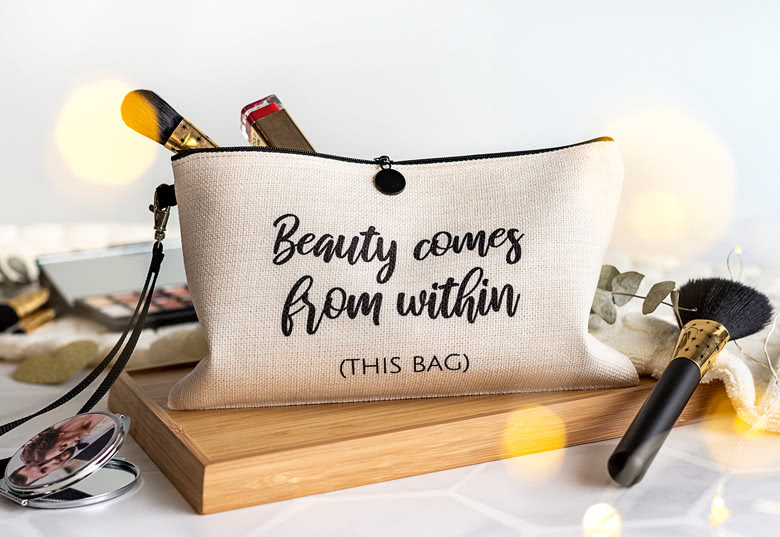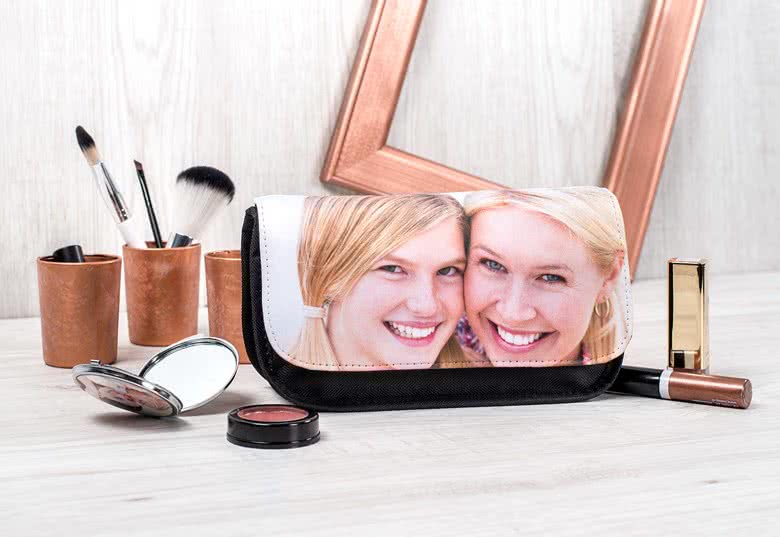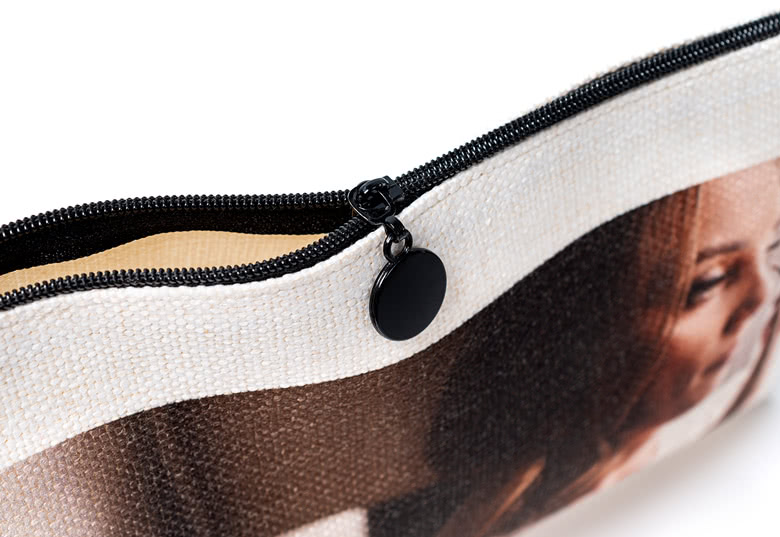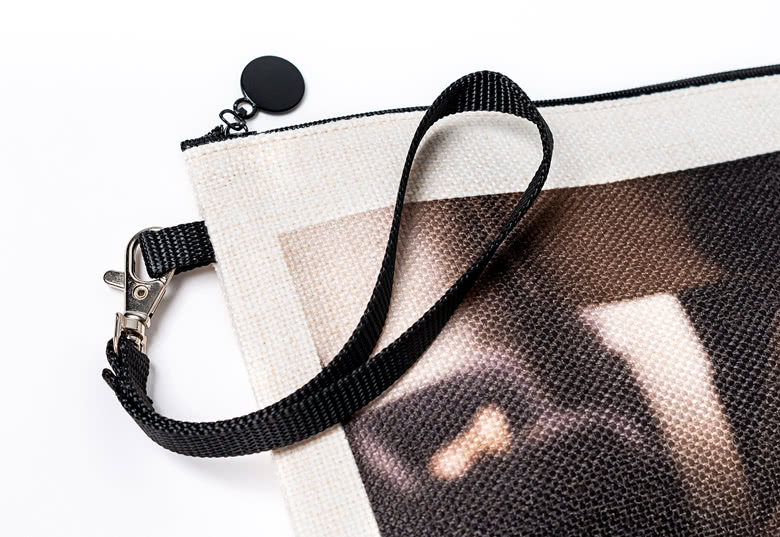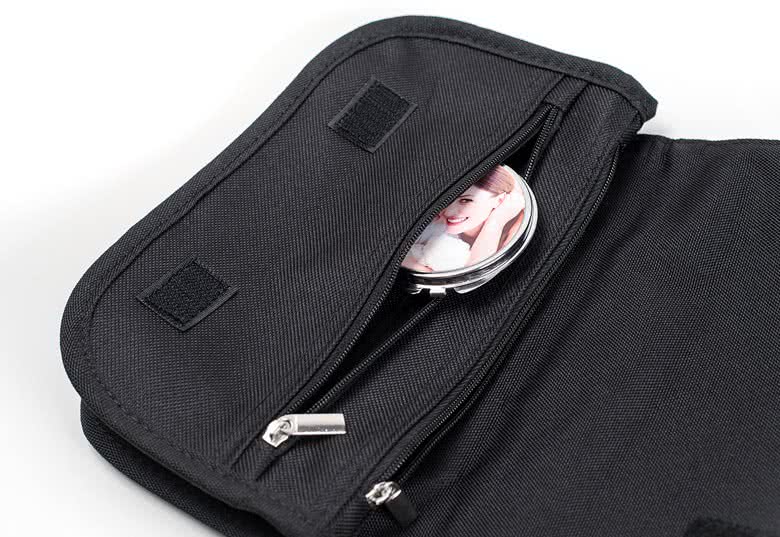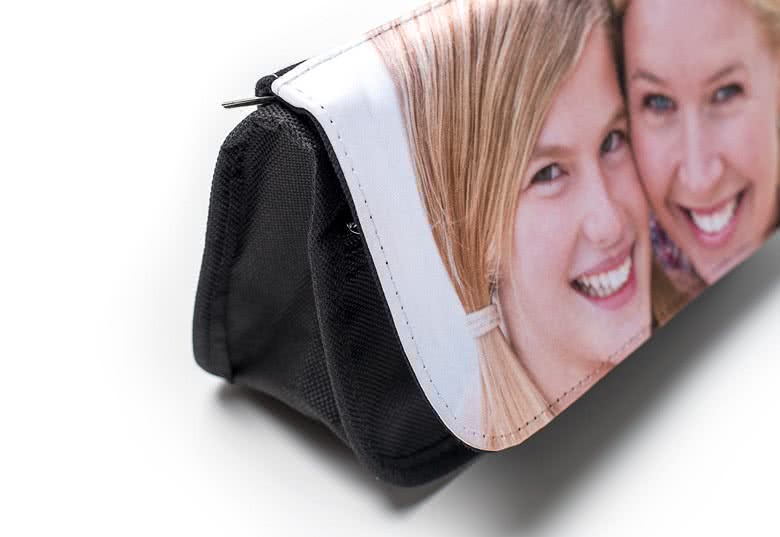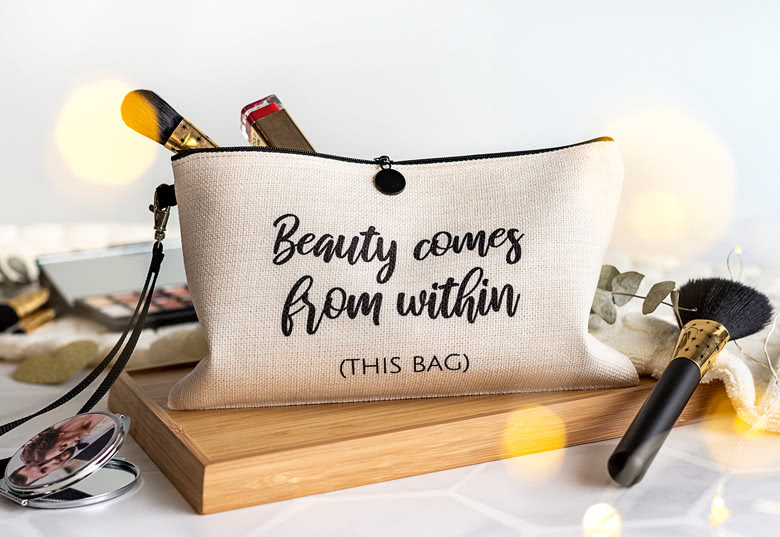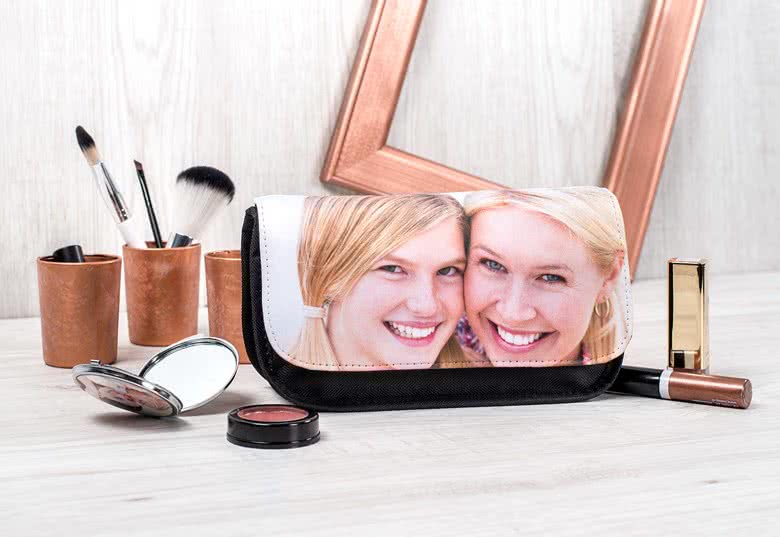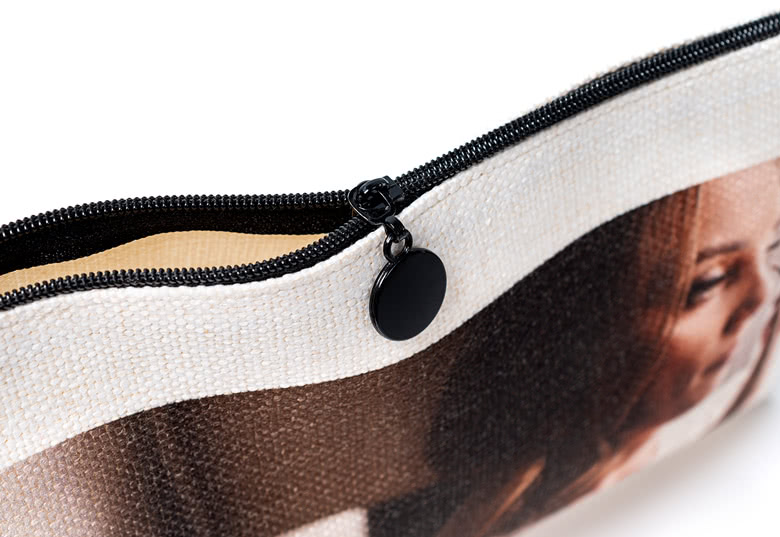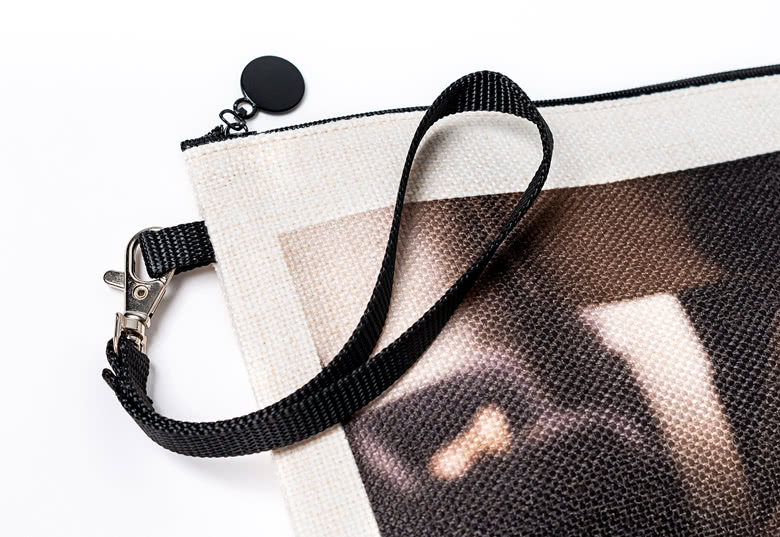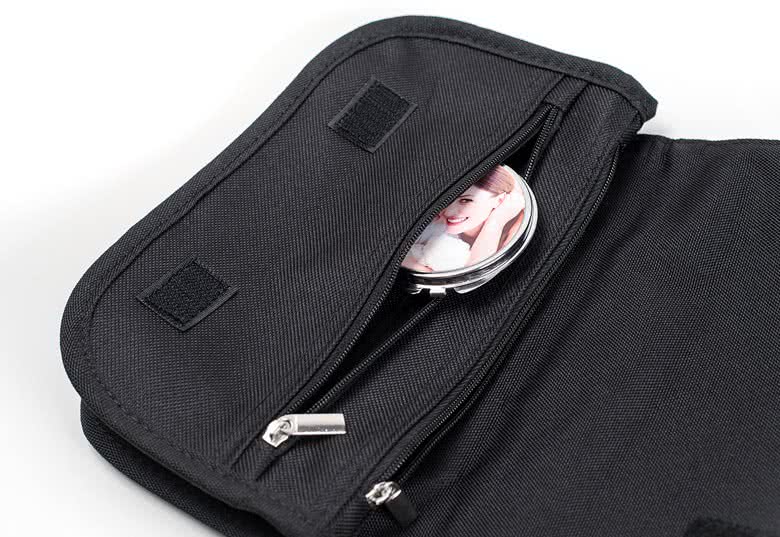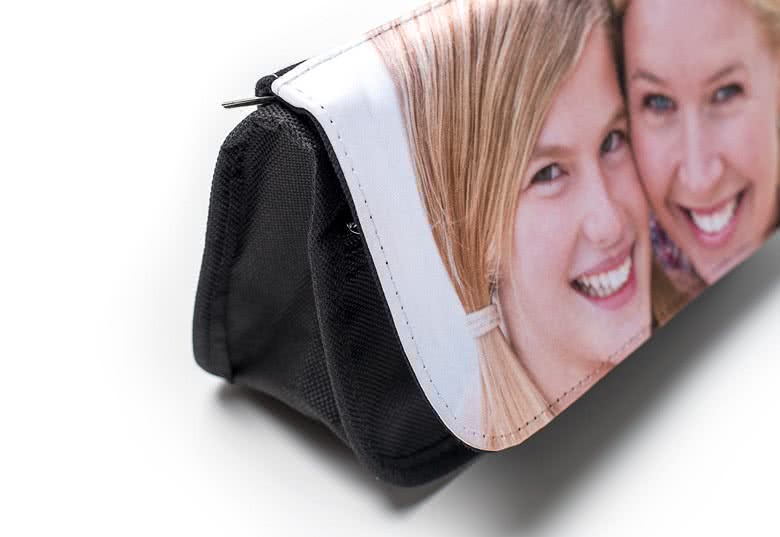 Description
Keep calm, it's in the bag
You need to look stylish, anywhere, anytime. Keep all your makeup together in one convenient personalised Makeup bag. You can completely adjust the bag to your taste by putting popular fashion photos or an own creation on the flap. The two compartments make it really simple to store your favourite makeup items. You carry some much lipsticks and eye shadow palettes you're afraid some might fall out? Don't worry. The zippers and Velcro closing mechanisms hold all your stuff in place.
Black
Black polyester case
Personalised Velcro flap
Two compartments with zippers
Beige natural
One compartment with zipper and strap
Material: soft, structured PolyLinen: 95% Polyester, 5% Cotton
Washable at 30°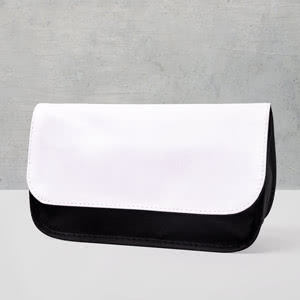 € 15.99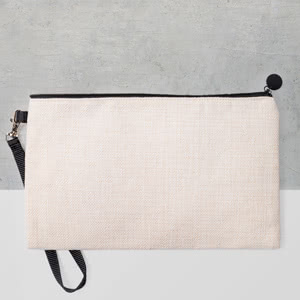 € 18.99
Complete the previous steps first
Delivery
from 4 days price from € 7.99
Made a spelling mistake?
Get a free reprint
Related products
Valentine's Gifts for Her
Find the perfect Valentine's gift for your wife, girlfiriend or romantic partner. We offer a wide range of personalised gifts that are a true reflection of your love for her. Make sure you're ready for the 14th of February, the day of love!