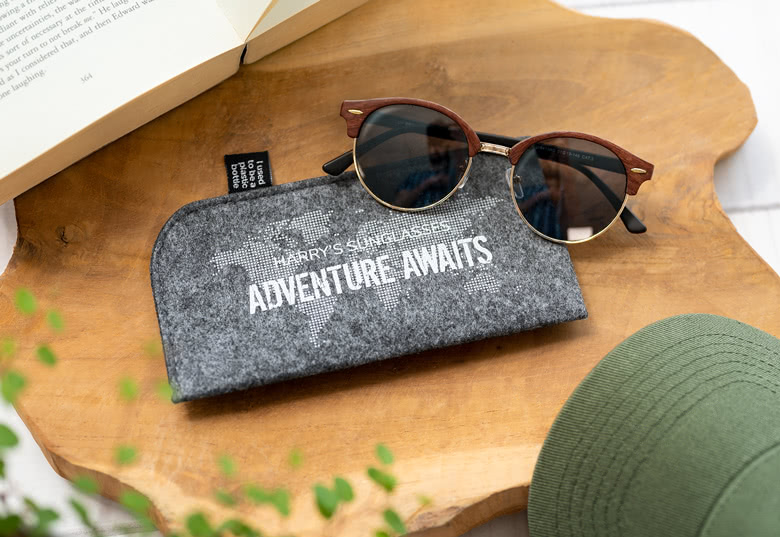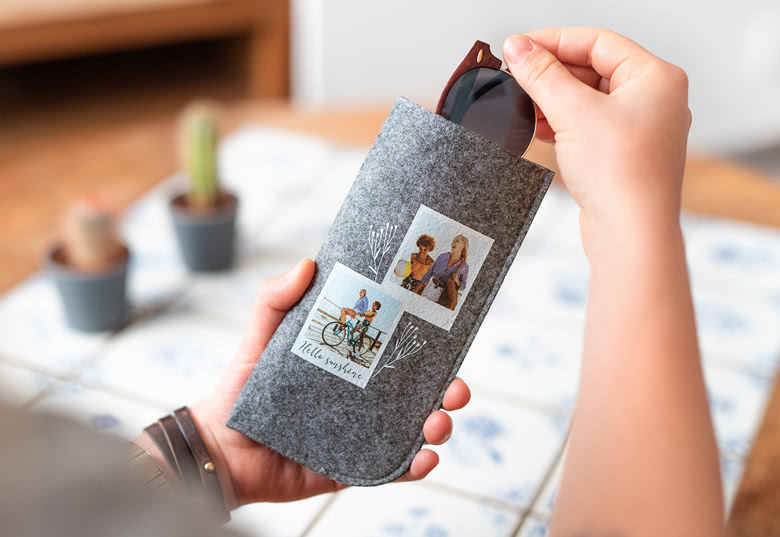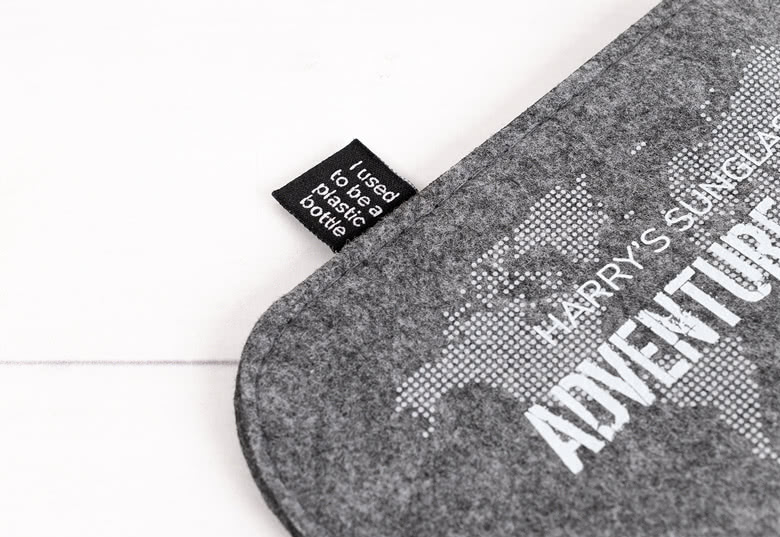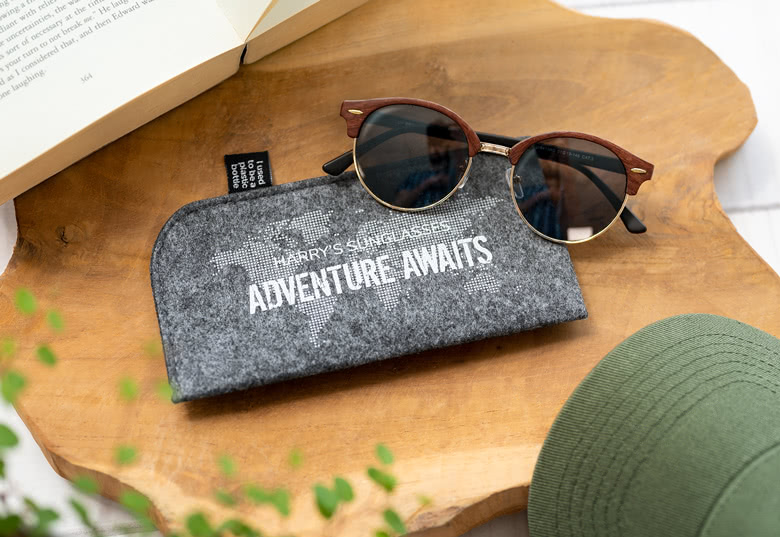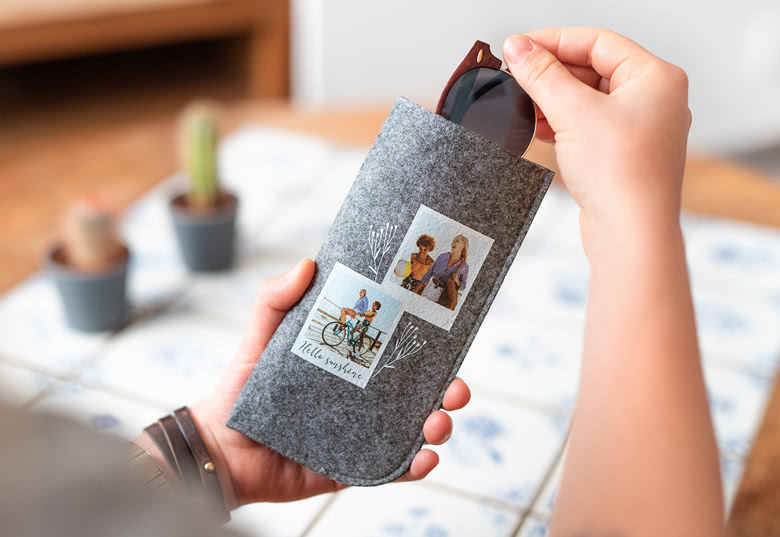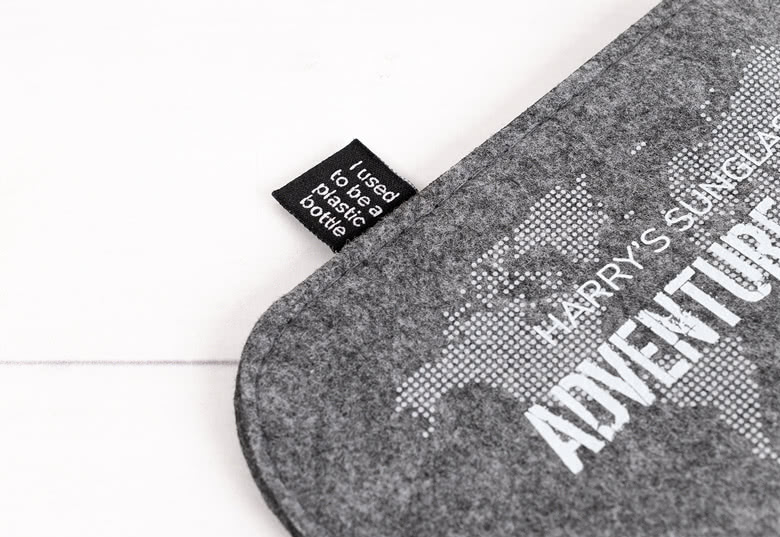 Description
Keep your glasses protected in a stylish, personalised sleeve!
Are you tired of carrying your glasses or sunglasses around in a boring and plain case? Do you want to add some style and pizzazz to your eyewear accessories? Look no further than our stylish protective glasses sleeve! Let's not forget about the practicality of this sleeve - it's compact and easy to slip into your purse or pocket, so you can take it with you wherever you go. Plus, the soft material won't scratch or damage your glasses, ensuring they stay in perfect condition.
Specifications
Perfect for all types of glasses such as eyeglasses, sunglasses, aviators, reading glasses and many more
Available in a trendy grey colour
Print your personal design or text onto the sleeve
Material: Made of recycled PET bottles, RPET felt
FAQ
Which type of glasses fit the Eyeglass sleeve?
The Eyeglass sleeve is perfectly suitable for all types of glasses. Eyeglasses, sunglasses, reading glasses, aviators, and many more.
Can I wash the Eyeglass sleeve?
The best way to wash your Eyeglass sleeve is by hand. Fill a sink with cool or warm water and add a couple of drops of laundry detergent or a tablespoon of stain remover powder. Soak for about 15 minutes and wash with a sponge. Rinse with clean water and let drip dry.
Personalised, soft, trendy sleeve perfect for all types of glasses
Protects your glasses from scratches and preserves their form
Compact size perfect for purses, pockets or travel
Made of recycled PET bottles
Delivery
from 4 days price from € 7.99
Made a spelling mistake?
Get a free reprint