Technical Details
All you need to know about our Photo Books
Photo Books Specifications
Photo Books Sizes & Orientation
Photo Books are available in 3 different sizes: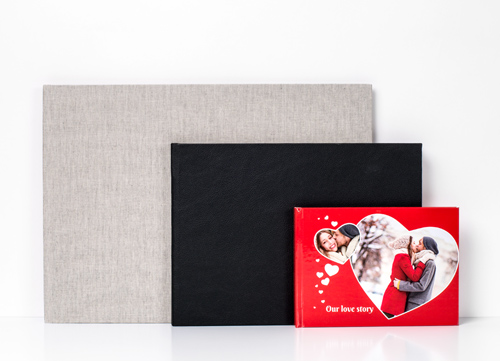 Photo Books are available in 3 different orientations:
Landscape
Portrait
Square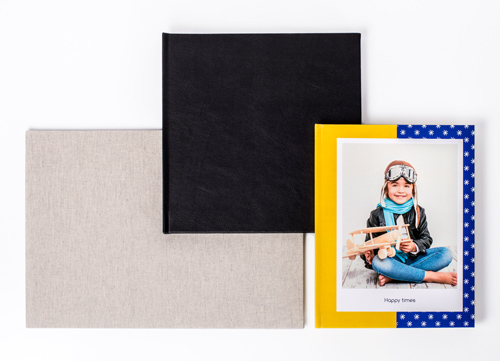 Not all Photo Books orientations are available in all sizes. For more information you can consult this table with the exact sizes:
| | XL | L | M |
| --- | --- | --- | --- |
| Landscape | 39 x 28,1 cm | 29,2 x 21 cm | 19 x 13,6 cm |
| Portrait | - | 22 x 28,1 cm | - |
| Square | 27,6 x 28,1 cm | 21 x 21,3 cm | - |
Photo Books Covers
Personalised versus Leather & Linen Covers
When creating a Photo Book you can choose to personalise your cover with a nice photo which fits the mood of your book. You can also choose one of our stylish design covers made of black leather or natural linen. Medium Photo Books are only available with a personalised cover.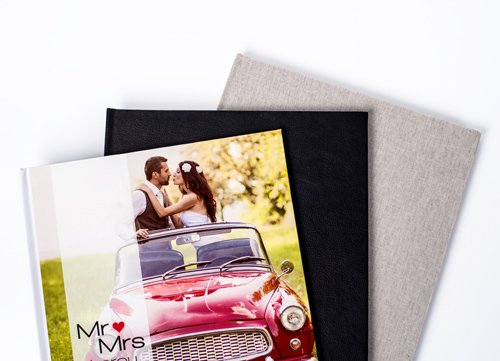 Hard versus Soft Covers
The leather and linen covers are both sturdy hard covers of great quality. However, if you want to create a personalised cover you can choose between either a hard cover or a soft cover. Extra Large Photo Books are only available with a hard cover.
Photo Books Bindings
Lay Flat
All our hard cover Photo Books (including personalised, leather and linen covers) automatically have a Lay Flat binding. Both sides of the book are completely flat so the pages do not turn over automatically. This binding makes it really easy to browse your Photo Book. On top of that the Lay Flat binding is ideal for your panoramic photos which spread out over the left and right page.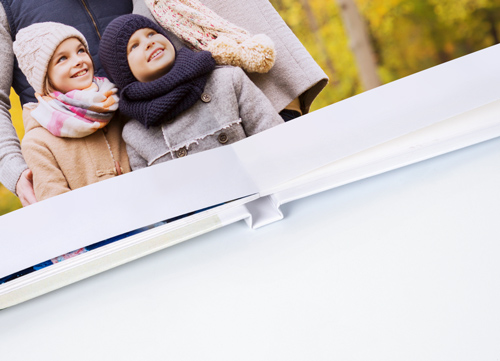 Glued
Our Soft Cover books are available with a Glued binding. The pages and cover are properly glued together to give the book its sustainable quality.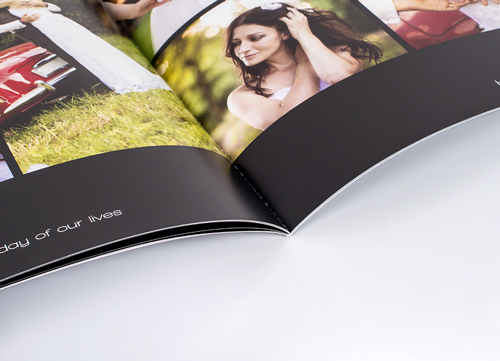 Wire-o
Our Soft Cover books are also available with a Wire-o binding. This spiral binding makes it very easy to flip the pages of your Photo Book.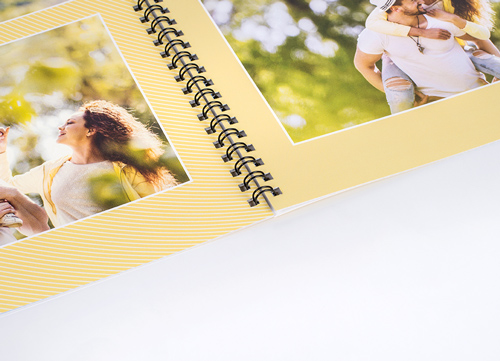 Photo Books Paper Finishing
Lay Flat Hard Cover Photo Books are available in 3 different paper finishes:
Standard paper: 300g
Matt Paper: 300g
Glossy Paper: 300g
Glued Soft Cover Photo Books are available in:

Wire-O Photo Books are available in: