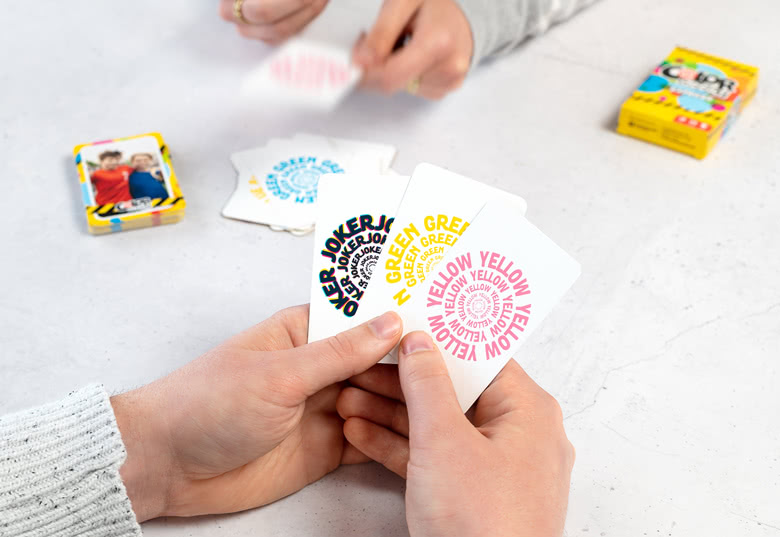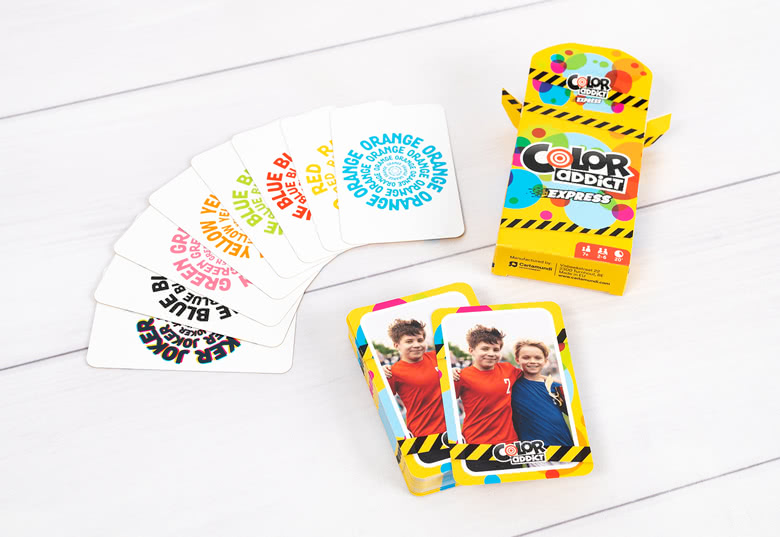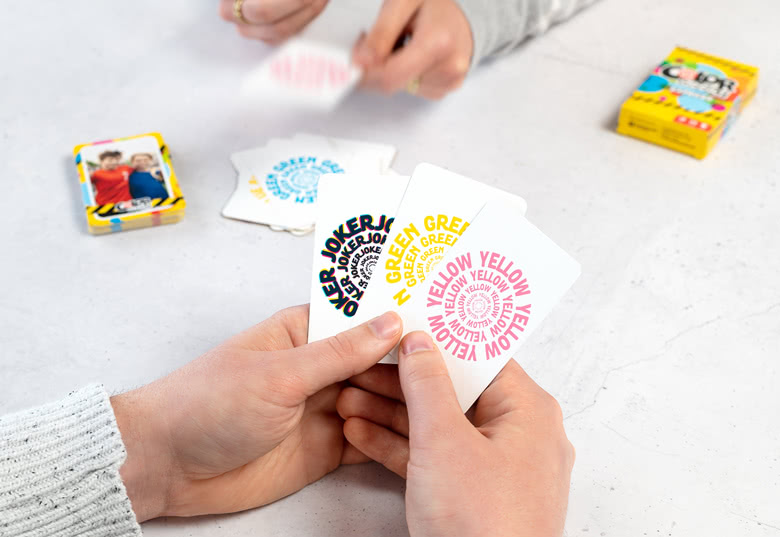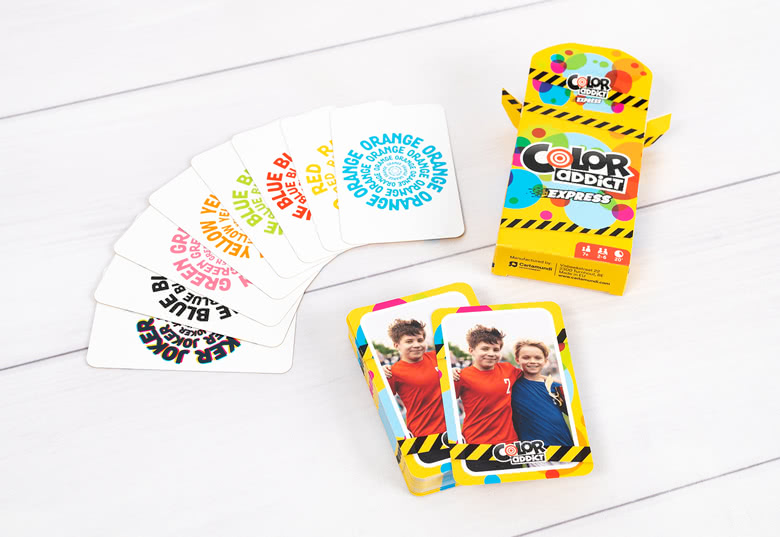 Description
A personalised card game for young and old!
Introducing the most intense card game ever! Say goodbye to boring, generic cards and hello to your loved ones' faces plastered on every card! Color addict features your custom photos or quotes of family members or friends on each and every card. Imagine the laughter and memories that will be created as you play with your nearest and dearest. Not only is this game a fun and unique way to connect with your loved ones, but it's also perfect for special occasions like birthdays, holidays, or family game night. It's the ultimate gift for anyone who values the importance of family and friendship.
Specifications
Personalisable photo or quote will be on the back of every card
Easy to learn card game, like UNO or Jungle Speed
For ages 7 and up
Rules on how to play included in the box
FAQ
With how many players can I play Color addict?
You can play Color addict with 2 to 6 players.
How long does a game of Color addict last?
Color addict is a fast paced game, a round usually takes about 15 minutes.
How do you play Color addict?
You win by getting rid of your cards as fast as possible. Place cards with the same colour or name on the card that is on the top of the stack of the cards on the table. The game is very addictive!
Personalisable, fun, easy card game for the whole family
Excellent for spending quality and bonding time
Stimulates memory and cognitive development
Delivery
from 4 days price from € 7.99
Made a spelling mistake?
Get a free reprint