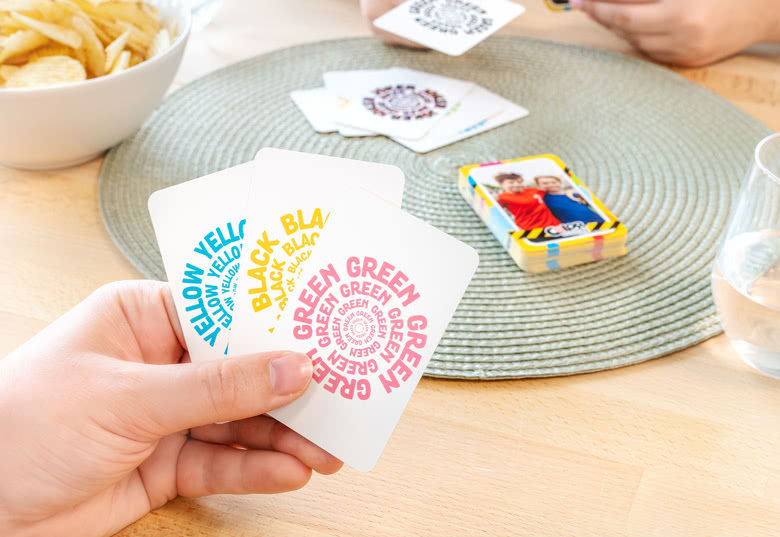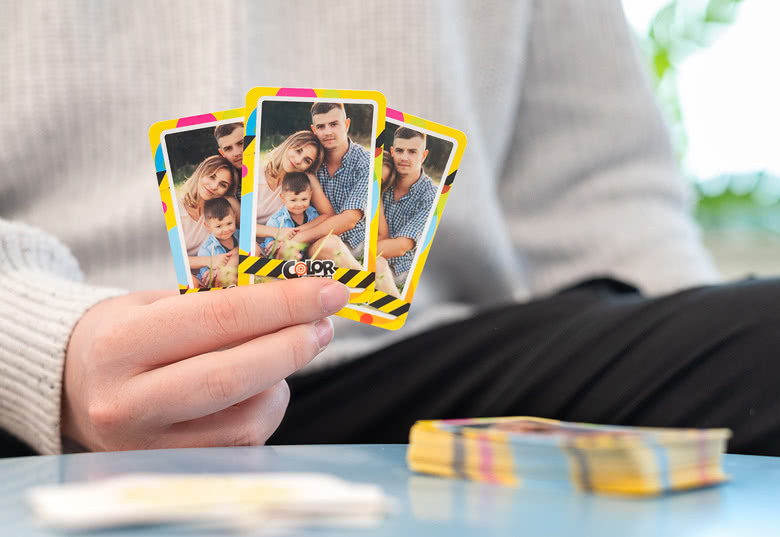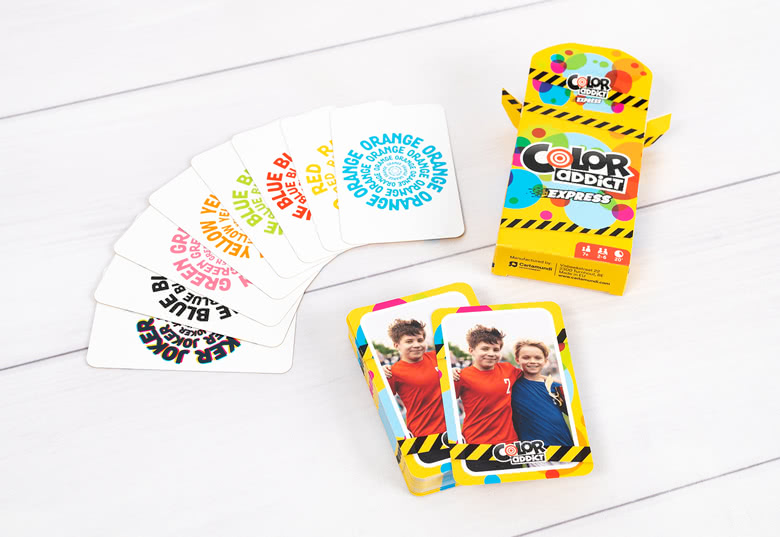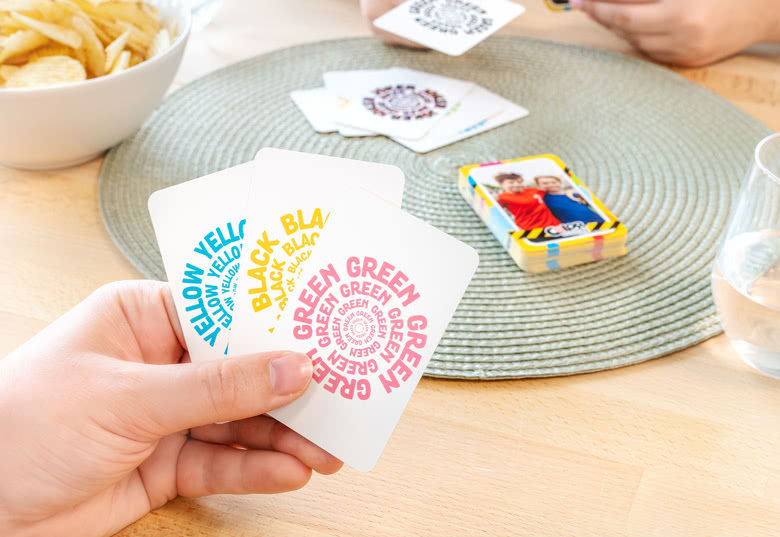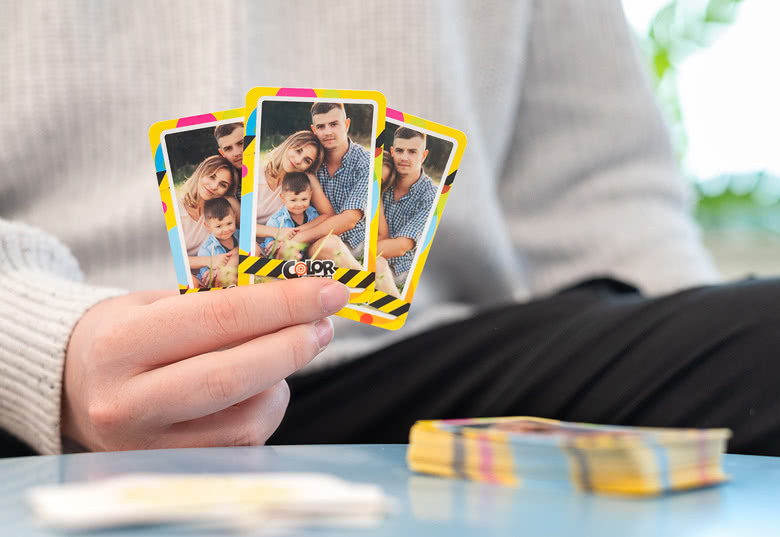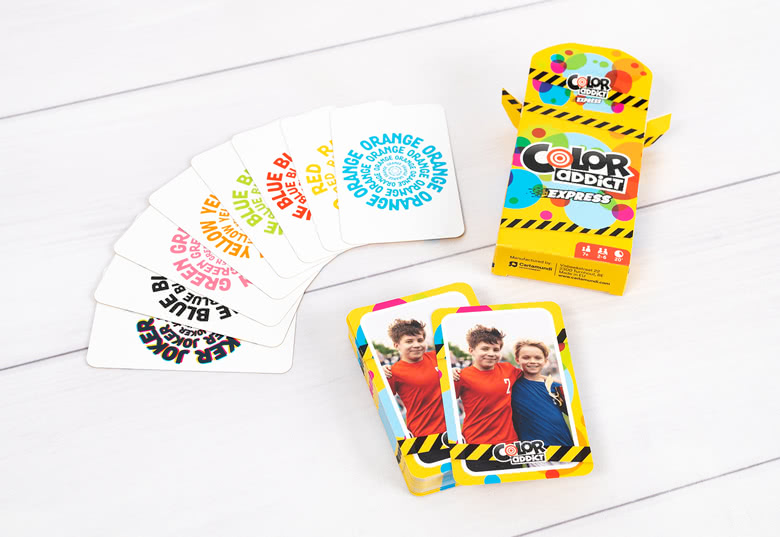 A personalised card game for young and old!
Introducing the most intense card game ever! Say goodbye to boring, generic cards and hello to your loved ones' faces plastered on every card! Color Addict features your custom photos or quotes of family members or friends on each and every card. Imagine the laughter and memories that will be created as you play with your nearest and dearest. Not only is this game a fun and unique way to connect with your loved ones, but it's also perfect for special occasions like birthdays, holidays, or family game night. It's the ultimate gift for anyone who values the importance of family and friendship.
Personalisable, fun, easy card game for the whole family
Excellent for spending quality and bonding time
Stimulates memory and cognitive development
Delivery
from 6 days price from € 7.99
Made a spelling mistake?
Get a free reprint
Related products
€ 15.99

Delivery from 11 December
€ 15.99

Delivery from 12 December
€ 16.99

Delivery from 7 December